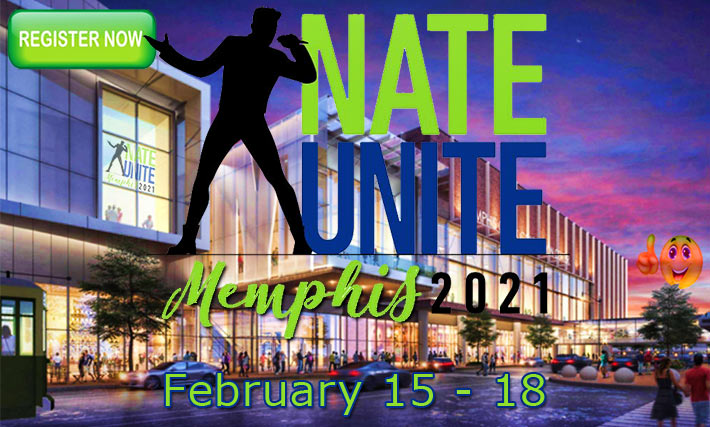 The Wireless Infrastructure Association (WIA) announced this week that it is moving the dates for its Connect (X) 2021 show in Boston from May 25-28 to August 3-6 as a "precautionary measure" during the COVID-19 pandemic. However, the NATE UNITE 2021 conference scheduled for February 15–18 in Memphis, Tennessee opened for registration today, the Communications Infrastructure Contractors Association announced this morning.
"NATE Events Coordinator Shari Wirkus and Resource Manager Nikki Gronau recently traveled to Memphis to conduct the Association's pre-conference meetings with our event consultants and officials from the Memphis Renasant Convention Center and the Sheraton Hotel. These pre-conference meetings went extremely well and we are thrilled to report that NATE UNITE 2021 will be hosted as scheduled as an in-person conference and trade show on February 15-18, 2021," said NATE President & CEO Todd Schlekeway in an interview today.
"The communications infrastructure industry thrives on networking and the Association is excited to play a prominent role in bringing members and stakeholders together again in Memphis, Tennessee this February. As an organization, safety is one of our core values and rest assured, NATE is committed to providing a safe, healthy and sanitized environment for all conference attendees and the event will adhere to all COVID-19 protocol requirements from the State of Tennessee, Shelby County (TN) and City of Memphis," Schlekeway added.
"We are very excited to officially open up our NATE UNITE 2021 conference registration today and have an exciting announcement to make in the coming weeks regarding a popular entertainer and actor who is committed to being our conference keynote speaker. Stay tuned!"
Wirkus said that during her team's recent visit to Memphis masks were required.
"In fact, there are commercials on TV constantly with the theme, 'Mask up Memphis'. When we were in the hotel, convention center, and out in public we were required to wear masks. That may change by February, but masks are required now," she said.
The Renasant Convention Center is following guidelines set up by the city and county, currently requiring temperature checks when you come in to the complex. The center is currently in the ending phases of a $200 million renovation project and sanitizer stations will be added after the remodel is complete.
Last week, Wirkus said, she had received word that Tennessee has opened up to business as usual.
"Memphis was following more stringent guidelines, but we did get word yesterday that the city has eliminated the restrictions on gatherings of more than 50 people. So, all groups can gather now. The convention center is working within social distancing guidelines, so we will be spaced out in education sessions and luncheons more than usual. Also, any types of buffets will have either single-serve containers of food or buffet servers will be serving," she said.
Gronau said that there are many guidelines in place to host events safely, but the Association is confident that working in partnership with the convention center staff, they will be able to host NATE UNITE 2021 in a safe atmosphere.
NATE may achieve the distinction of being the only trade group to have one of the last conferences before the COVID-19 lockdown and having the earliest safe exhibition.
Last February's event in Raleigh, North Carolina saw a record attendance of 2,416.
Next year's conference could see a large turnout as well, especially if there is pandemic relief.
Although associations have supplemented canceled shows with virtual events, their attendance has been limited and actual attendance is typically not provided but substituted with glowing superlatives.