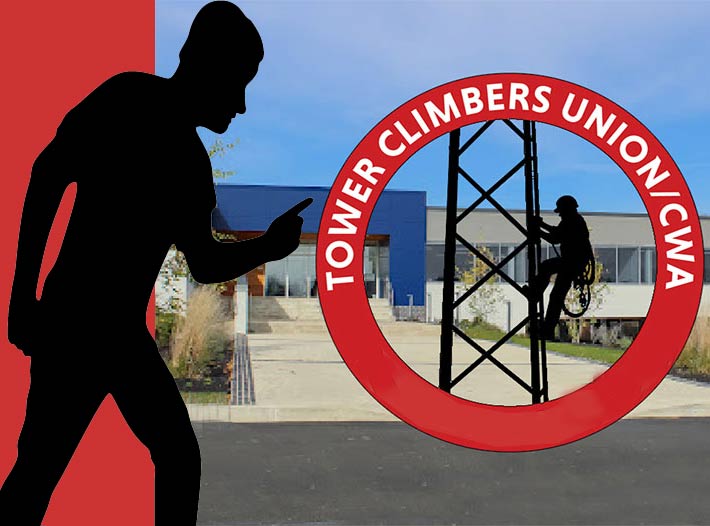 The Communications Workers of America (CWA) Tower Climbers Union has jumped on the carabiner bandwagon of concern regarding a recent NATE advisory bulletin on July 20, 2022, that stated, "Carabiners are NOT intended for rigging applications involving material handling and overhead lifting," after a LinkedIn article said that the ANSI A10.48 standard allows carabiners to be used if they are "specifically classified by the manufacturer for lifted loads."
Following the publication of Wireless Estimator's articles regarding the bulletin that has been largely ignored by industry press, the CWA issued a newsletter response stating, "The warning read as if it was written by an irate boss. It claimed that 'Violation of this policy could lead to immediate job shutdown and possible suspension from future work'."
The CWA said, "This type of written threat against contractors and employees is why we need a unified voice that actually comes from climbers and not large corporations."
The large corporations described are the vertical realtors that have had the carabiner policy in place for years, and it hasn't been challenged because of its efficacy in keeping tower technicians safe while lifting loads.
The CWA's referenced article initiated the towercos' concern that their policies would be ignored.
The CWA said, "Tower technicians value safety above all else, and recognize that we need to select the best possible tool for every situation. This can include the use of carabiners under certain circumstances as a safe and more efficient tool on a job if used correctly and according to manufacturer guidelines and ANSI standards."
A carabiner identified in the article is described as meeting the strength and proof load requirements of the ASME B30.10 standard, which is for hooks. It can't meet the ASME B30.26 standard because that standard doesn't acknowledge a carabiner as a detachable piece of rigging hardware used for load handling activities. Wireless Estimator has reached out to the manufacturer to have them provide more details regarding their claim but has not received a response.
The CWA is requesting that interested parties take their carabiner and shackle survey that asks, in part, some of these questions:
Do you use Shackles all the time, most of the time, sometimes, never?
Do you use Carabiners in some situations, or never?
Give an example of when and why you would decide to use a Carabiner, and an example of when and why you would decide to use a Shackle.
Have you ever worked for an employer that provided you with Carabiners?
If yes, did they provide you with instructions on proper use of them?
Do you agree that a Tower Technician should be fired if they use a Carabiner?