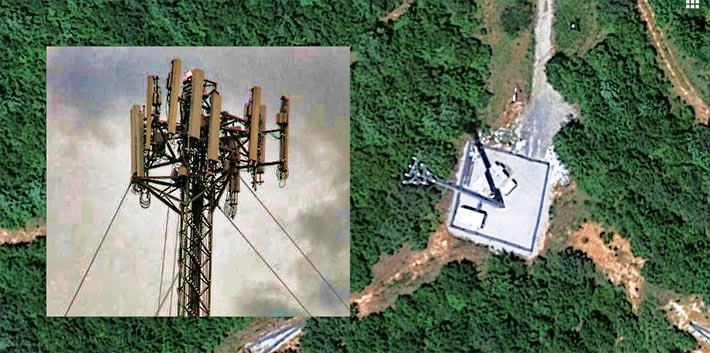 Update: May 3, 2017 – Kris Edward Runyon, 39, has been identified as the tower technician who fell from a Crown Castle guyed tower near Meridian, Miss. yesterday evening and was pronounced dead at the scene.
A resident of Portsmouth, Ohio, Runyon had been working for D&K Nationwide Communications Inc. of Bristol, Conn. for the past year, but according to the company's president, Derek Case, Runyon had over 16 years of industry experience.
Case, who was on his way to meet OSHA investigators at the site, informed Wireless Estimator that Runyon is survived by his mother and two sons and one daughter. Wireless Estimator will provide services details when they become available.
Case said that he has been informed by a coworker who was on the tower who did not see Runyon fall that Runyon was just finishing up taking project photographs. An additional crew member was on the ground.
As a subcontractor to turfing contractor MasTec, D&K was performing an AT&T LTE upgrade.
---
May 2, 2017 – A tower technician died after falling approximately 150 feet from a cell tower east of Meridian, MS tonight, according to officials. He was with two tower crew members.
Lauderdale County Coroner Clayton Cobler said that at approximately 6:45 p.m. emergency crews were called to the cell site near Pigford Lake Road in the Meehan community of Lauderdale County in reference to a man who had fallen from the tower.
The man, whose name is not being released pending notification of his next of kin, is believed to be in his 30s or 40s and is believed to be a contractor from out of state, Cobler said.
A coworker on the tower said he saw the man fall, Cobler said.
The 220-foot tall guyed tower is owned by Crown Castle International. Last week a tower tech was killed on another Crown Castle site in Dallas, Tex. when a crane collapsed.
Wireless Estimator will provide additional information as it becomes available.
OSHA is spearheading a planned nationwide stand-down next week to bring attention to fatal falls within the industry.