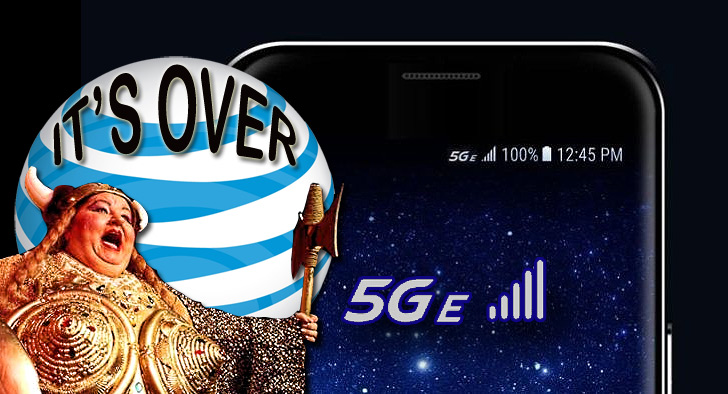 According to a court document obtained by Wireless Estimator, Sprint's lawsuit against AT&T for deceptively marketing its upgraded 4G service as "5G Evolution," has been settled.
U.S. District Court Judge Vernon Broderick for the Southern District of New York said that both parties informed him during a status conference yesterday that they had reached a settlement. They're required by tomorrow to submit a joint letter of voluntary dismissal.
In a video deposition, last month, Ryan Sullivan, Sprint's Vice President of Product Engineering and Development was questioned by AT&T's attorney, Reese Marketos, whether the lawsuit was a publicity ploy.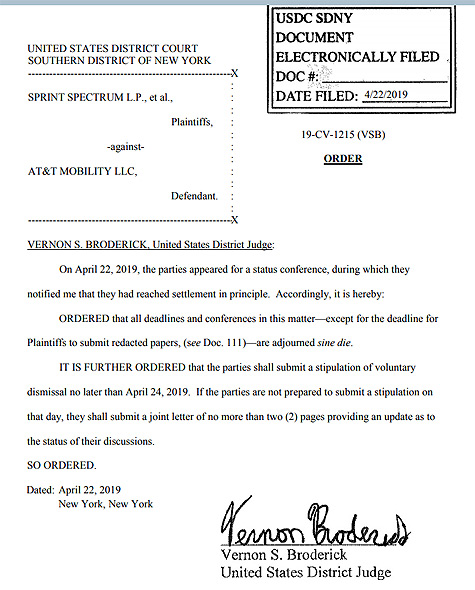 "You're not going to tell the Court that it wasn't exactly the intention of Sprint's PR department to, one, spread the word to media outlets that AT&T was advertising falsely; two, file a lawsuit; and then, three, get positive public relations feedback from the filing of that lawsuit?" Marketos asked Sullivan.
Sullivan said he could not speak for Sprint's public relations management. When asked a second time, he replied, "Again, I don't think I should speak on behalf of our public relations department. There are plenty of legal proceedings that generate publicity. That doesn't mean that those legal proceedings are part of a public relations plan."
Sprint filed the lawsuit on Feb. 7, 2019. AT&T asked the court to dismiss the lawsuit earlier this month  because Sprint's amended complaint filed March 8, 2019, does not allege that AT&T makes any "explicit misrepresentation regarding the 5G Evolution network's compliance with an industry standard.," and there is no mention of standards, 3GPP or Release 15.
AT&T said that consumers don't understand 5G standards.
In January, Verizon called upon all carriers to not use the term 5G for services until they use actual 5G hardware and radio standards.
Sprint agreed and later filed their lawsuit.
T-Mobile CEO John Legere Tweeted, "Well, it's time to call Bullsh*t on the industry again… and I think you know what it's about." In a T-Mobile Tweet, the carrier said "didn't realize it was this easy, brb updating," and showed a video of someone pasting a 9G sticker over the LTE icon on their phone.