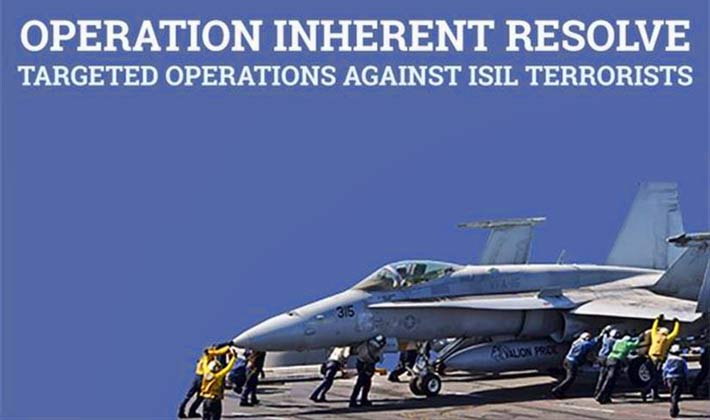 U.S. and coalition military forces continued to attack Islamic State of Iraq and the Levant terrorists in Syria and Iraq yesterday, Combined Joint Task Force Operation Inherent Resolve officials reported today.
Fighter aircraft and rocket artillery conducted eight strikes in Iraq, coordinated with and in support of Iraq's government.
Near Baghdad, a strike destroyed an ISIL repeater tower.
Near Qayyarah, four strikes struck an ISIL training camp; destroyed two rocket rails, a fighting position, two mortar positions, a tunnel entrance, two assembly areas, an anti-air artillery system, six repeater tower generators and a communications tower; suppressed a rocket firing position and two mortar firing positions; and denied access to terrain.
The task force has previously said that being able to disrupt ISIL communications and their ability to command and control their forces engaged in combat operations is a highly important mission.
The U.S. has also deployed EA-6B Prowler tactical aircraft capable of attacking ISIL's ability to communicate closer to the front lines of the battle against the terrorist group.
In addition to being able to intercept communications by ISIL, the Prowler can jam cell phone signals and other devices used to trigger roadside bombs, or to interrupt radio broadcasts used to distribute ISIL propaganda.