Court allows Crown Castle to examine related business's assets following judgment
December 14, 2010 - In a ruling last week the Wisconsin Court of Appeals held that Crown Castle USA, Inc. has the right to examine a third party's assets to determine if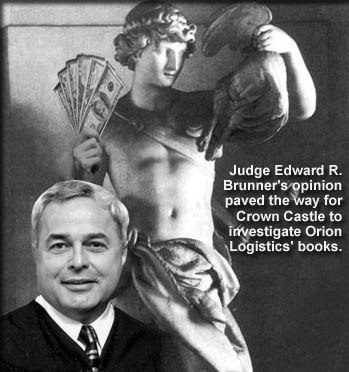 money was transferred by a tower construction contractor to evade paying a judgment.
Crown Castle USA, Inc., and related companies obtained a judgment in Pennsylvania against Orion Construction Group, LLC, a Wisconsin company whose sole member is Douglas Larson.
The default judgment for $496,000 was based on Crown Castle's claim that Orion performed defective structural reinforcement work to cellular towers in Chicago.
On March 18, 2008 Crown sought to enforce the judgment in Wisconsin and a court commissioner gave Orion one month to provide Crown with all records pertaining to its assets.
Six months later, Orion provided Larson's personal tax returns from 2005, 2006 and 2007, and an accounting spreadsheet indicating a $210,831 account receivable from Crown.
A letter from Orion's attorney advised that there were no separate tax returns for Orion because it was a single-member LLC. The letter further stated that Orion had no assets, and no books, records or documents pertaining to its assets; no equipment or inventory; and no property.
A "Statement of Financial Condition" further indicated Orion had no outstanding loans; no financial records; no real or personal property, and none that had been transferred in the past five years; and it had less than $500 in a business checking account.
Crown then sought and obtained an order requiring financial disclosure from a different LLC owned by Larson, Orion Logistics, LLC. Orion Logistics appealed, but the Court of Appeals affirmed in an opinion by Judge Edward R. Brunner.
The court said that the circuit court properly exercised its discretion in ordering Orion Logistics to submit to a supplemental examination. Orion Construction reported a drastic drop off in sales for 2007, while Orion Logistics went from no apparent sales to more than $15 million in gross receipts in 2007.
In citing another opinion, Courtyard Condo. Ass'n., Inc., v. Draper, the court explained, "Property transfers between a judgment debtor and related business entities present the same risk of fraud as those between spouses. Examination of the alleged third-party recipient may be the only method available to a judgment creditor to ascertain whether a fraudulent transfer has occurred."
Larson began Orion Construction Group LLC in 2000 and Orion Logistics, LLC in 2002.

His newest companies, Orion Builds, Inc. USA and Orion Builds, Inc. Canada, were formed in 2009.
-
ATC's Ghana joint venture could be
the forerunner of additional deals
December 8, 2010 - American Tower Corporation announced a deal this week to establish a joint venture with the MTN Group in Ghana. The cost, pegged at $218 million, is approximately half of what the Boston-based company paid last month to enter the South African market with a 1,400-tower-buy from mobile carrier Cell C Ltd.
However, this appears to be the first time that ATC is creating a major joint venture, and the move, if successful, could signal a partnership with MTN to develop additional holding companies in Asia and the Middle East - although both companies said they would not comment upon any deals that might be in consideration.
The joint venture, TowerCo Ghana, will be managed by American Tower.

It will be owned by a holding company of which a wholly-owned American Tower subsidiary will hold a 51 percent share, while a wholly-owned MTN Group subsidiary will hold the other 49 percent.

As part of the transaction, MTN Ghana will sell up to 1,876 of its existing sites to TowerCo Ghana for about $428.3 million.
MTN is a multinational telecommunications group operating in 21 countries in Africa, Asia and the Middle East. They currently have 134.5 million subscribers.
One area where ATC could assist with MTN's growth is in Iran, where MTN says they are not able to procure sites at a rapid enough pace in order to take full advantage of the market. Iran's subscribers total 6.7 million for MTN.
In Ghana, MTN's opex expenses are tied to the US dollar and any devaluation of the country's cedis affects their margin.
"Infrastructure sharing makes absolute sense for MTN," Phuthuma Nhleko, the Johannesburg-based company's chief executive officer, said in the statement. "The Ghanaian market has presented us with an opportunity to partner with a leading independent global tower operator."

Capex funding has increased rapidly since the group's inception in 1994. Nhleko said last year that MTN intends to continue to pursue opportunities to unlock value from its infrastructure assets.
MTN had a very strong operational performance in Ghana last year and maintained a 56% market share against a fiercely competitive environment with five operators.

On Tuesday, ATC completed a registered public offering of $1 billion to, among other things, finance $200 million for the acquisition of towers from Cell C (Pty) Limited and up to $500 million for any proposed acquisitions in Latin America, including additional tower purchases in Colombia, Peru and Chile.

Country's engineers not pleased with deal
The Civil Engineers Association of Ghana says it's not pleased with the MTN Group Ltd and American Tower partnering. They believe having foreign companies own the structures is unduly undermining the ability for Ghanaian contractors to obtain work.

"We have six or seven telecoms companies in the country. What are they doing that is new? What they are doing that is new is how to lay and install fiber optics," President of the Association, Edward Amanor, said.

"Why don't they spend some little money to train the Ghanaian contractors who are in the telecom sector so they can take over these things? If we cannot get any local company with that capacity, we can build that capacity. We can even put together all the local construction companies together and build them up. It would take about one month to six weeks."
-
American Tower enters South Africa, leads stateside towercos in earnings
November 12, 2010 - American Tower Corp. agreed to acquire up to 1,400 towers from South African mobile carrier Cell C (Pty.) Ltd. for $430 million. The tower consolidator also reported its third-

quarter earnings rose 15.6%
Crown Castle International and SBA Communications had Q3 increases of 12.0% and 13.3%.
American Tower Chairman and Chief Executive Jim Taiclet said, "Our newly established presence in South Africa will provide us with a platform for our future growth in the region."
Under the deal, expected to close by early next year, American Tower also agreed to acquire an additional 1,800 towers that are planned or under construction. Cell C, South Africa's No. 3 mobile-phone operator, will be the anchor tenant on the purchased towers.
American Tower reported a third-quarter profit of $93.4 million, or 23 cents a share, up from $67.4 million, or 17 cents a share, a year earlier.
Analysts polled by Thomson Reuters most recently forecast earnings of 20 cents on revenue of $488 million.

To view the nation's largest tower owners with ten or more towers in the U.S., click here.
-
Popular tower software program RISATower acquired by Tower Numerics
November 1, 2010 - ERITower was the most widely used software tower design tool in the industry,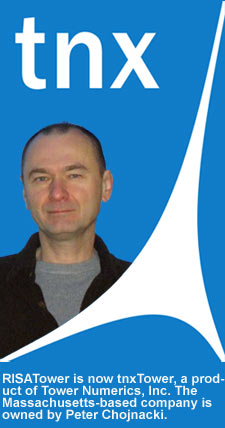 but five years ago when tower design pioneer Dan Horn passed away it was purchased by RISA Technologies and began a new life as RISATower.
Since 2005 Peter Chojnacki continued to improve RISATower's capabilities through correspondence and discussions with their customers, many of them recognized as the most prominent manufacturers and engineers in the industry.
The popular program has again been sold, and it will once more change its name, this time to tnxTower, but Chojnacki will continue to guide its success as the design software's new owner as President of Tower Numerics Inc.
"The program will evolve and improve in the coming years," Chojnacki said. "We intend to accelerate its development to service the growing expectations of our users for their design program."
"However, one of the cornerstones of our development will be the preservation of the stability of tnxTower and the design workflows currently in use. We will continue the partnership with RISA Technologies, which includes the interoperability with RISA-3D. Those capabilities have served our users very well in the past," Chojnacki said.
Chojnacki, a structural engineer with over 20 years of experience in the construction sector, says he is going to include new features for tnxTower and he will launch new software products and services for the tower engineering community.
During the past 10 years he has been a structural software developer, spending a great part of that time creating software tools for the tower industry. Chojnacki participates in the Telecommunications Industry Association ANSI/TIA-222 Standard Formulating Committee.
For additional information, contact Chojnacki or visit Tower Numerics Inc.
-
CommScope agrees to go private in
$3.9 billion takeover by Carlyle Group
Update: October 27, 2010 - CommScope Inc. has agreed to be bought out by asset manager Carlyle Group for $3.9 billion, two days after announcing it was in takeover talks.

Chairman and CEO Frank Drendel and Eddie Edwards, CommScope's president and chief operating officer, are staying on to lead the company along with other executives.

The company also reported its third-quarter net income rose 10 percent to $50.6 million, or 49 cents per share, from $45.8 million, or 45 cents per share, in the same period a year earlier.

Its adjusted earnings per share of 62 cents beat the average analyst estimate by ten cents.
- - - - - - - - - - - - - - - - - - - - - - - - - - - - - - - - - - - - - - - - - - - - - - - - - - - - - - - - - - - - - - - - - -

October 26, 2010 - On Friday traders swapped a mere 652,000 shares of CommScope stock. Following news yesterday that Carlyle, a private equity firm, would pay $31.50 per share for the company, a 36% premium over Friday's closing price, 41.3 million shares traded and the stock surged to $30.16 at closing.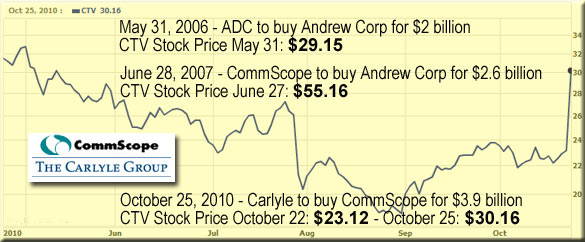 The tentative $3.9 billion deal appears to be favorable for CommScope's shareholders, but four law firms are considering class action lawsuits against the CommScope board, alleging that the company didn't entertain offers before entering discussions with Carlyle, and they might be selling the company for too low a price.
Two months ago the company traded below $19. On March 2, 2009 investors registered concern when CommScope hit $7.23, the lowest the stock had traded in over six years.
CommScope bought Andrew Corp. for $2.6 billion in 2008, following a 2006 failed attempt by ADC Telecommunications Inc. to buy Andrew for $2 billion.
The deal came nearly a year after Andrew rejected as inadequate an unsolicited $1.7 billion offer from CommScope.
ADC earlier this year was bought by Tyco Electronics Ltd. in a $1.25 billion deal.
Carlyle invests in a wide range of industries, with about eight percent of its holdings in consumer and retail companies. It closed on its $3.8 billion buyout of vitamin maker NBTY earlier this month.
If the transaction materializes, CommScope would become a private company and one of the company's production managers said it could be beneficial for "future growth opportunities that aren't always available when you're a public company."
CommScope's executives told their employees yesterday that as a publically traded company they were limited in the amount of detail they can provide about the Carlyle discussion.
"In the meantime, we are counting on each of you to remain focused on serving our customers and advancing our business objectives, just like you always have," they said.
CommScope is expected to benefit from 4G network buildouts, but the company has faced challenges recently.
In March, CommScope announced plans to lay off approximately 110 of its more than 500 employees at its connectivity solutions manufacturing facility in Omaha, Neb.

The layoffs reduced the facility's workforce to fewer than 400 people. Worldwide, CommScope has about 11,500 employees. The company is not providing an estimate on the financial impact of the layoffs, said corporate communications director Rick Aspan.

CommScope said it was also analyzing options for the facility, including potentially shutting it down and relocating production to lower-cost locations.

In the past two years, CommScope has reduced its global workforce and closed facilities in Australia, Belgium, Brazil, England, Italy and the U.S. to reduce costs.

The Hickory, N.C.-based company, in addition to coax cable, also sells cabinets for DSL and FTTN applications as well as radio frequency subsystem solutions for wireless networks.
-
Global Tower Partners purchases 450 tower
assets along railroad right of way
September 9, 2010 - Global Tower Partners has announced the closing of the wireless assets,
income and attachments built on Norfolk Southern property from CitySwitch, LLC .
The acquisition also includes CitySwitch's tower development and marketing agreements with the railroad. This agreement will give GTP access and master license rights to more than 450 towers and tower development rights along approximately 21,000 miles of NS right of way in the eastern and central U.S.
The additional CitySwitch towers raises GTP's structure count to approximately 4,150 owned towers in the U.S.
A number of CitySwitch employees were also retained by GTP as part of the transaction. Financial terms of the transaction were not disclosed.

"We are very excited to complete this transaction with CitySwitch and are confident that these sites as well as the development and marketing partnership with Norfolk Southern will be an exciting compliment to our existing assets in key Eastern U.S. markets" said Marc C. Ganzi, Chief Executive Officer, Global Tower Partners.

"These strategic locations will no doubt serve the needs of our customers as they continue to build out their 4th generation networks. Norfolk Southern has some very strategic locations in key urban markets that will allow us to best serve our carrier partners site needs" noted Alex Gellman, President and Chief Operating Officer, Global Tower Partners.
"CitySwitch is very excited to have concluded such a strategic and efficient transaction with GTP for many of the assets of the company. Additionally, the integration of the company's key managers into GTP management will provide an indispensable resource for the overall strategic mission related to Norfolk Southern and other railroad rights of way" said Stephen Raville, Chairman and Chief Executive Officer of CitySwitch.
"Norfolk Southern is pleased to be working with a partner with the track record of GTP, and looks forward to a long and mutually beneficial partnership," noted John Friedmann, NS Vice President Strategic Planning.
Norfolk Southern owns property and operates a 22-state rail network in the eastern half of the U.S.

GTP also picks up Texas site management firm
GTP also said it closed on the purchase of Highpointe Group, a rooftop management and consulting business that was the largest site management company in Texas.

Highpointe's portfolio included 2,422 new managed and master leased rooftop sites, including some along the eastern seaboard.

"The addition of Highpointe to the GTP family solidifies our position as a leading developer and manager of wireless antenna facilities on structures and rooftops throughout the United States," said Ganzi.

Terms of the sale were not disclosed.

Peru puts American Tower close to 32,000 towers
August 9, 2010 - American Tower Corporation's announcement today that they have entered a new market in Peru has the international tower company approaching 32,000 company-owned towers,
according to filed documents.

Although ATC's nearest competitor, Crown Castle International, has more towers in the U.S., 22,200 versus the Boston-based company's 20,200, Crown's total count including its Australian towers is 23,800.

ATC's Peruvian subsidiary, ATC Sitios del Peru S.R.L., said it has launched operations in Peru, where it recently entered into agreements to purchase up to 468 wireless communication tower sites from Telefónica del Peru S.A.A.

The Company has purchased 131 of these tower sites, on which Telefónica del Peru S.A.A. is the anchor tenant. They expect to close on the remaining sites by the end of 2010.

"Building on the momentum of our recent expansion into Chile, we are excited to announce today our launch of operations in Peru," said Jim Taiclet, Chairman, President and Chief Executive Officer. "Peru further extends our presence into yet another competitive Latin American wireless market where our existing customers currently operate. Meanwhile, our development teams will continue to evaluate future opportunities for growth and expansion within the region."
In addition to ATC's U.S. and Peru portfolio, the company owns 7,000 towers in India, 113 in Chile, 1,600 in Brazil and 2,800 in Mexico.
NewPath to be nucleus of Crown's DAS business
August 2, 2010 - Crown Castle International and NewPath Networks Inc. have been flirting with each other over the years, most recently at The DAS Forum during June when Crown Castle proudly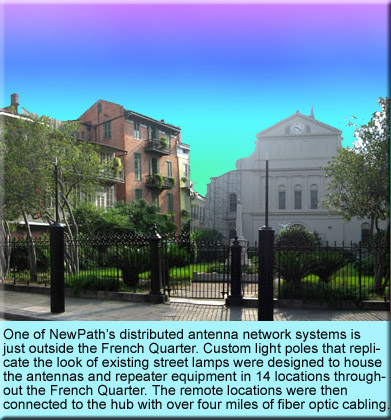 showed off its DAS facilities at The Resort at Pelican Hill in California.
NewPath's co-founder and CEO, Michael J. Kavanagh, was impressed. NewPath's owner, Charterhouse Group, Inc. was even more impressed when Crown Castle offered $115 million for the six-year-old company. They announced the DAS marriage last Wednesday.

The tower consolidator has known NewPath since its inception, said Crown's President and CEO, W. Benjamin Moreland.

"In fact, one of the two founders of NewPath is a former Crown employee. And so we've stayed close to them, been sort of admirers of what they have done as a competitor because we've been competing with them for several years," said Moreland.
He noted that the amount of business NewPath has secured from the big four wireless carriers "is obviously and certainly a real feather in their cap and credibility in our eyes in terms of how they've operated and conducted themselves."

Moreland said that Crown was well along the way in an integration plan.
"I think they'll roll right in and really become the real nucleus of our DAS team where we will, obviously, contribute both our existing networks and employee base that we have working there," Moreland said.

Pedro Miraz is Crown Castle's Director, DAS Development and Implementation .

Sweetwater Capital Partners was the primary investor in NewPath, committing $15 million in capital when the company was founded by Kavanagh and Shawn Cooprider.

To fuel its growth last April, Charterhouse, Meritage Funds, and Sweetwater raised another $47 million in private equity funding. Last August, Square 1 Bank provided the company with a $10 million line of credit.

Charterhouse wasn't planning to sell NewPath, according to David Hoffman, a Charterhouse managing director.

This spring, Charterhouse again went out to raise capital for NewPath, but instead received multiple offers to purchase the firm.

"We decided to sell the business, which we had not expected," he said, according to PEHUB's Luisa Betran.

NewPath began in 2004, and has since expanded their network footprint to include 20 states with 35 DAS networks in operation or under construction. Following the acquisition, expected to close next month, Crown Castle will have 44 DAS networks in operation or under construction.

AAT parades 750 new Macy's sites across America
July 23, 2010 - AAT Communications LLC, a subsidiary of SBA Communications Corporation, recently announced that it has inked an agreement with the department store chain R. H. Macy &
Co to make available Macy's rooftops for its wireless clients throughout the nation.

Almost 750 locations in high traffic areas are available.

SBA Communications of Boca Raton, FL purchased AAT in 2006 in a $1 billion deal.

Adding 1,855 towers to SBA's portfolio, the acquisition also provided SBA with a strong base of AAT's managed sites throughout the nation.

The Macy's deal complements the Woodbridge, New Jersey-based portfolio of managed locations.
According to AAT, a number of inquiries are already being processed following the announcement earlier this week.

For additional information, contact Michael Lee Foster, Director of National Sales or Michael Villa, Site Marketing Manager at 800-551-7483.

Tower program reaches insurance milestone
July 22, 2010 - Zurich Insurance Company, NA and Tower Program Insurance Services, Inc. announced today that they have reached an important milestone ahead of their planned growth
projections.
The insurance program, exclusively written for tower companies, wrote their 40th member company, making the program the largest of its kind in the country.
Annual premiums have reached $4.5 million, but more importantly TPIS officials say, losses have remained lower than expected since the program was founded in November of 2008.

Patrick Shea and Scott Hermesmeyer, founders of the program have over 14 years each in managing tower risks. The insurance executives note that significant change is occurring in the tower business.
Hermesmeyer and Shea say that companies have downsized as much as 80% since the mid 2000's, and many have reduced their tower payroll and resorted to sub-contracting.
"The companies in the Zurich program, however, show stable and growing payrolls and have a very good loss ratio since joining the program," said Hermesmeyer.
Zurich is the largest writer of construction business in the US and a major sponsor of the National Association of Tower Erectors (NATE) annual conference and trade show.
The Zurich Tower Program is managed by Tower Program Insurance Service, Inc. and marketed exclusively to retail insurance agents nationwide.

FMHC Corporation acquires MDM Construction
July 20, 2010 - FMHC Corporation, a turnkey wireless site development provider has announced the
acquisition of Schaumburg, Ill. based MDM Construction, Inc., a full service general contractor providing installation, maintenance, technical and construction services to the wireless industry.
In addition to FMHC Corporation, the FMHC family of companies will now include FMHC Telecom Group, FMHC Global, FMHC Design and MDM Construction.
MDM Construction will continue to operate under the MDM name. Joe Marchese, current President of MDM Construction, will remain with the new company as Vice President of MDM Construction under FMHC, reporting to FMHC Corporation's President, John Cankar.
"We continue to see rapid growth in the wireless industry, and consequently an increase in demand for cost effective and quality design and deployment services to accommodate that growth from our wireless network clients. By adding MDM Construction, FMHC can now offer a true full-turnkey solution to our customers in North America," said John Cankar, President of FMHC Corporation.
"With MDM as a part of the FMHC portfolio we can now self-perform real estate, zoning, architecture, engineering, construction, installation, and maintenance services. With this self-performance ability we believe we can now offer one of the most cost-effective and highest quality wireless network solution in the industry," he said.
Over the past 25 years FMHC Corporation has become a nationwide leader in turnkey telecommunications site development. They have performed site acquisition, construction management and project management for thousands of cell sites and all major wireless carriers across the United States.
With the addition of MDM Construction, FMHC Corporation's service offerings will now include RF planning, design and optimization, site identification, real estate leasing, zoning and permitting services, architecture and engineering design, general construction, construction management, equipment installation and maintenance, technical services, project management, and outsourcing of personnel at more than 10 offices across the country.

ATC launches tower operations in Chile
July 13, 2010 - TC Sitios de Chile S.A., a subsidiary of American Tower Corporation, announced that it has launched operations in Chile, where it recently entered into agreements to purchase up to 287 communication tower sites from Telefonica Chile S.A.
A price for the deal was not provided.
The company purchased 113 of these tower sites, on which Telefonica Chile S.A. is the anchor tenant, at an initial closing on June 29, 2010, and expects to close on the remaining sites by the end of 2010, subject to customary closing conditions.
"Consistent with our strategy to expand within select Latin American countries, our launch of operations in Chile extends our presence into a vibrant wireless market where recent spectrum auctions are expected to drive investment in network expansion by existing wireless carriers as well as new entrants," said Jim Taiclet, Chairman, President and Chief Executive Officer.
"We have the people, systems and processes in place to support our operations in Chile as we work to establish our local market presence. In addition, we will further leverage our existing regional operations as we continue to pursue opportunities for future expansion and investment," Taiclet said.

Talley expands its operation to the East Coast
July 1, 2010 – Talley Inc. has announced the expansion of its business to include an East Coast warehouse and sales facility in the New York metropolitan area, effective July 6.
The new facility will increase Talley's logistic footprint to seven locations.
"Talley has serviced business in the Northeast for several years without a facility in the market. With this new facility, we can now deliver the complete Talley experience to the Northeast," said Mark Talley, President.
"At Talley, our philosophy is to provide customers with personalized, expert assistance so they can complete their projects in the shortest time, with the best possible products, and the lowest overall cost. This means having industry experts available in person to assist with everything from placing a simple order to helping customers plan their next project," he added.
Talley is making the investment in inventory and people to support wireless carriers and contractors in the Northeast. Andrew and CommScope cable and accessories will be stocked in the new location along with all necessary site hardware including tower steel, components and consumables.
Talley's newest facility is located at the intersection of Route 17 and Route 3 in the NJ Meadowlands, 10 minutes from Manhattan and one mile from the NJ Turnpike at 275 Veterans Blvd., Rutherford.
For more information, please e-mail: sales@talleycom.com.
Founded in 1983, Talley Inc. is one of the nation's leading distributors of wireless communications infrastructure and mobile products. Talley's corporate office is in Los Angeles, with stocking and processing facilities in Dallas, Kansas City, Los Angeles, New Jersey, Phoenix, Sacramento and Seattle.
It is a privately held family owned company. For more information visit: www.talleycom.com

Lawsuit seeks $100 million in compensatory and punitive damages from American Tower
June 9, 2010 - Horse-Shoe Capital, a fund based out of the Republic of Mauritius, announced it has filed a $100 million breach-of-contract lawsuit against Boston-based American Tower Corporation. The
requested amount includes approximately $69 million for punitive damages.
The complaint, which was filed in the Supreme Court of the State of New York on June 3, details American Tower's willful breach of the purchase agreement concerning the acquisition of XCEL Telecom, an Indian telecommunications infrastructure firm.
In March 2009, Horse-Shoe Capital sold XCEL Telecom and its more than 1,700 wireless communications towers in India to American Tower. The purchase agreement required a number of post-closing adjustments and created escrows to protect both parties, according to Horse-Shoe Capital.
These adjustments related to final accounting, due diligence and a potential tax liability that concerned American Tower.
Although the transaction closed more than a year ago, and all the conditions related to the post-closing adjustments have been met and the tax issues have been resolved, said Horse-Shoe Capital, American Tower has refused to release the escrows and has avoided paying the full price due under the acquisition agreement.
The Horse-Shoe Capital filing said at the closing, American Tower paid them $69,562,225, paid certain expenses in the amount of $5,208,224, deposited $7,545,642 into a holdback escrow and deposited $15,679,256 into a tax escrow.
XCEL, an Indian company run by former BPL Mobile chief executive Sandip Basu, was one of the late entrants in the Indian tower market, but acquired or built the 1,700 sites within the prior two years before the sale.
Horse-Shoe Capital is a subsidiary of Texas-based Q Investments, a private equity investor who funded XCEL Telecom. Q Investments invested approximately $50 million in XCEL.
Tower status, design could be an issue
American Tower did not respond to a request to identify if any of the escrow funds were not being released due to the possibility that some of the purchased towers may be shut down by government officials if they were not permitted correctly.
Throughout India, many thousands of towers were built without jurisdictional authority. Last month the Municipal Corporation of Delhi started turning off towers that were not properly permitted. There are 5,364 cell phone towers in MCD's jurisdiction. Of these, as many as 2,952 have been declared illegal.
Also, under new MCD guidelines the amount to be paid by a telecom operator to the civic agency for permitting a tower has been increased from the present Rs.1 lakh (U.S. $2,250) to Rs.5 lakh (U.S. $11,250).
If just 10% of XCEL's structures were found to be non-compliant and had to be removed or permitted following American Tower's due diligence, a pro-rata adjustments could reach $15 million or more.
Due diligence throughout the country by towercos have found that the foundations of a number of towers - and in some cases the buildings they are on - are incapable of supporting the structures. Also, some of the towers were severely overloaded.
India highlighted in ATC's growth
American Tower's performance in the past quarter was complemented by over a 25% core growth in revenues from their international markets.
India was particularly outstanding, said Thomas Bartlett, Executive Vice President and Chief Financial Officer, during a May conference call.
"For example, as of the first quarter, the average tenancy on our sites in India, nearly all of which have been acquired or constructed over the past 18 months, was approximately 1.5 tenants per tower. This rate illustrates this strong lease-up demand we are experiencing in India, which in fact are about two times our other served markets," Bartlett said.
Horse-Shoe Capital said the lawsuit is the culmination of a pattern of "bad faith behavior by American Tower, which has systematically evaded its post-closing financial obligations despite the fact that XCEL's assets are performing extremely well and all other requirements have been addressed."
Horse-Shoe Capital said it was disappointed that it had resort to litigation in an attempt to recover the escrow it is owed.

NATE webcast facilitates owner and operator involvement in tower safety
June 7, 2010 – The National Association of Tower Erectors, the unified voice for the tower erection, service and maintenance industry, recently hosted the first-of-its-kind webcast focused on how tower owners, operators and general contractors can directly improve tower site safety through the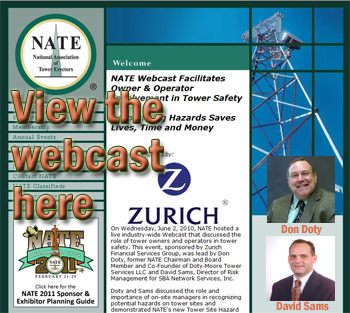 recognition of potential hazards on site. The event was presented to a live audience representing all facets of the tower industry. The event was sponsored by Zurich Financial Services Group.
The webcast was lead by Don Doty, former NATE Chairman and board member and co-founder of Doty-Moore Tower Services LLC, and David Sams, Director of Risk Management for SBA Network Services, Inc.
Doty and Sams discussed the importance of on-site managers recognizing hazards on tower sites and demonstrated NATE's new educational resource, the Tower Site Hazard Recognition Guide. The Guide is designed to arm project managers, site superintendents and any other responsible personnel on a broadcast or communications tower site with the knowledge of best practices for tower site safety.
"Preventable accidents cost our industry dearly," said Doty. "Not counting the enormous impact injuries and fatalities have on families, there are direct costs associated with an accident including stopping work, potential regulatory fines and possible litigation expenses. Accidents also have costs that are not felt for months and sometimes years after an accident. This can often be avoided by educating onsite personal to identify and correct potential hazards before an accident occurs."
During the webcast, Doty and Sams highlighted the impact of accidents on a worksite, how it can cost a business and how these accidents can be prevented. The speakers also provided insight on how companies could face additional penalties with the new liability policies.
"Creating a culture of safety requires involvement from the entire industry", said Patrick Howey, NATE Executive Director. "By hiring qualified contractors who observe best practices for safety and not compromising safety for timelines or budget constraints, together we can meet NATE's goal to send every tower technician home safely tonight and every night."
The Tower Site Hazard Recognition Guide online module is free to NATE members and non-members.
Visit www.natehome.com for additional information about the organization.

Former tower exec's campaign for Arizona Governor could be derailed by alleged fraud
April 29, 2010 - In seeking to get the nod in Arizona's Republican primary for governor, former tower consolidator Buz Mills has been championing his success in the business world stating that he "has
created thousands of jobs and delivered results."

His campaign literature doesn't discuss how he made his millions, over $2 million of which he has already contributed to his campaign, but Tucson attorney and fellow gubernatorial candidate John Munger says some of it wasn't obtained fairly and this week demanded that Mills withdraw from the race.

Munger cited an eight-year-old court case that alleged Mills defrauded a business partner in a $105 million tower deal.

"At a time when there is already widespread distrust and anger toward government in general, your continued presence in the Governor's race will only do further damage to the reputation of our state and the Republican Party," Munger wrote in a letter to Mills.

A trial court in Florida determined that Mills owed a fiduciary responsibility to his business partner when he decided to sell the company they created in 1995 to construct cellular communications towers. Mills, who put in $900,000, had 90 percent of the stock and served as president, while John Mortellite had 10 percent of the stock for the $100,000 he contributed.

The company, which started in Mills' garage, was ultimately purchased for $105 million by another company, American Tower. Court documents allege Mills bought out his former partner for $1.5 million — even extending Mortellite's vacation to keep him out of the way during negotiations — without disclosing the real value of the company or telling him about the offer by American Tower.

After Mortellite sued, the judge found Mills was required to act in good faith. "Mills breached this duty and acted in bad faith," toward his partner, the ruling found.

An appellate court sent the case back to the trial court — finding that Mortellite was entitled to a punitive damage award regardless of any compensatory damages — but it was ultimately settled out of court, with a confidentiality agreement barring the parties from talking about the details of the case.

It was after the sale of the company that Mills moved to Arizona and bought a firearms training facility.

Mills issued a statement rebuking Munger. "As a lawyer, John Munger should know the difference between accusations made in depositions and testimony, and a decision that was vacated by a judge," the statement reads. "Since his flailing campaign needs attention, I guess this is his attempt at getting some."

Mills and his spokeswoman, Camilla Strongin, were on the border shooting a commercial and were unavailable to expand upon the release.

According to court documents, Mills duped John Mortellite out of approximately nine million dollars by arranging the sale of OPM-USA, Inc. without telling Mortellite, then buying out Mortellite's 10% share of the company for much less than it was worth. Mills and his wife, Sonja, owned 90% of the tower development company.

In 1997 Mills began talks with James Eisenstein of American Tower L.P. to sell OPM-USA, which he ultimately sold for $105 million. But he bought out Mortellite for just $1.5 million, according to court documents, without telling him about American Tower's offer or disclosing OPM's full value.

Court statements reveal that Mills even told Mortellite to extend a vacation for several weeks to keep him from finding out about the negotiations with American Tower.

When Mortellite returned from vacation, Mills fired him. Later, at an Aug. 1997 board meeting, Mortellite agreed to leave the company and take the buyout based on an incorrect assumption about the company's value, according to court documents.

Mills didn't tell Mortellite about American Tower's offer, even when Mortellite's attorney asked at the board meeting whether OPM was involved in any pending transactions.

Mortellite filed suit in Florida's 12th Judicial Circuit, where a trial court judge ruled that Mills fraudulently induced Mortellite to sign away his shares of OPM.

"Mills, as the majority shareholder of OPM, did owe a fiduciary duty to Mortellite, the minority shareholder, which required Mills to act in good faith. Mills breached this duty and acted in bad faith toward Mortellite when he received the offer from American Tower and intentionally did not disclose the offer to Mortellite," the trial court judge ruled. "Mills deceived Mortellite into thinking that there were no pending negotiations to purchase OPM stock and with the further intention that Mortellite would act to his detriment."

By a letter dated August 19, 1997, American Tower offered to purchase OPM for $96 million. On August 21, 1997, Mills made a counteroffer of $105 million. At some point during that time, Mills informed Eisenstein, according to court documents, that he had a ten percent shareholder to buy out.

When Eisenstein asked Mills how he proposed to do that, Mills responded, "Don't worry. He has no idea what this is worth."

Camilla Strongin, Mills' campaign manager, said Mills did not make the comment about Mortellite that was attributed to him in a deposition. She said the case was vacated after Mills and Mortellite reached a settlement, which included a confidentiality agreement.

"They clearly had a difference of opinion, which is not unusual between a majority and a minority stockholder on the value of the stock. And they sat down and resolved the differences via a settlement, and the case was vacated," Strongin said.

A state appellate court ruled that Mills did not follow the terms of his 1995 purchase agreement with Mortellite and that Mills owed his old partner more than the $1.5 million he paid for the shares. The appeals judge remanded the case back to the trial court.

"We conclude Mr. Mortellite will ultimately be entitled to a punitive damage award," appellate Judge Virginia Hernandez Covington wrote in a 2002 ruling.

After selling OPM, Mills, whose legal name is Owen P. Mills, moved to Arizona in 1999 and bought Gunsite, a tactical firearms training school in Paulden.

Munger said while Mills and his supporters may "try to dismiss these events as somehow normal" in the business world, "being in business is not a free pass to commit fraud."

Other candidates in the GOP field for the Aug. 24 primary include Gov. Jan Brewer and State Treasurer Dean Martin. For the court's ruling, click here.

Canadian carrier's investors conference
unearths a hint of droll dromedary humor
April 16, 2010 - Canada's Shaw Communications has apologized after the company made jokes about a camel when describing Egyptian-backed rival, Globalive, during an investors conference. Globalive chairman and CEO Anthony Lacavera demanded an apology for the comments which
he described as a racial slur.
A number of people polled said that they didn't view the jokes as a mean spirited jab, but observed them as a bit of levity in Shaw's presentation. They also said that even if it was a poke at dromedaries and their competition, they didn't view it as a racial slight.
The comments at issue were made during a conference call last week to discuss Shaw's financial results. During the call, there were jokes made about, "Is the wind blowing in here, followed by "Or is that a camel?" and "Oh, it's a camel."
Wind is the brand-name being used by Globalive, which is controversially backed by Egypt-based Orascom Telecom Holding. The government overturned a report that found the Canadian mobile network was majority controlled by the Egyptian company, in violation of local laws restricting foreign ownership of telecoms firms.
Shaw president Peter Bissonnette said he intended the remark to be "lighthearted" and "if anybody took offence to that comment, I just want to make sure that it's clear that I apologize."
He denied that he was making a reference to Orascom when he mentioned the camel. Instead, he said the camel was a metaphor for Wind's cellular coverage, which he thinks is comparable to a barren desert," which is not the foremost topography on most Canadians' minds.
"I think it was (made) in the jocularity of the moment - out in the desert with no coverage."
To retain his Tibetan subscribers, Bissonnette will probably check his humor at the door during the next call and will refrain from yakking it up with analysts since Globalive also owns Yak Communications.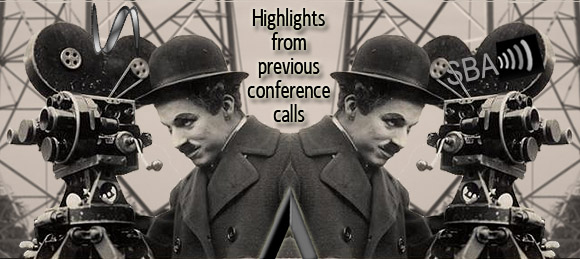 U.S. tower companies' earnings call conferences are certainly humorless and their trying nature with carefully couched answers is seldom illuminating. Here are a few Q&As that we would love to see.

Operator:
We have a question from analyst Prentice Hall from J.P. Morgan.
Hall:
Great quarter, guys. Can you give us a little guidance about this one time charge of $962 million under Lodging and Missile Transportation?
Towerco CEO:
Goodness gracious, we didn't think you folks would even notice that.


We've changed our core growth model a little bit, Prentice, and although we anticipate that both our recurring free cash flow per share and our return on invested capital results will further benefit from lower cost debt financing, this one time charge is for predator drones that will be deployed by our multi-tasking NOC personnel.
We believe that by annihilating every one of our competitors' sites with more than one tenant we will see a marked improvement in client churn. That's noted in our 2010 guidance on slide six with the graphic of the monopole that was swiftly incinerated and didn't have to loiter for years before collapsing from base plate fatigue.
Hall:
Is there a reason you've opted to leave any structure standing?
Towerco CEO:
If there is only one tenant or less their fixed expenses are too high for them to be profitable and the multiples will be considerably lower when they come groveling at our feet to take it off their hands.
Operator:
Our next question comes from the line of Jonathan McCormick of Citigroup.
McCormick:
Looks like another great quarter, guys.

You're actively bidding against other towercos in India for existing sites to establish a presence, but how do you know that once you get them that they're legal and you won't have them sealed and be forced to take them down? News reports indicate almost 55% were erected illegally in Delhi and other
cities.
Towerco CFO:
Great question, Jon. As you're well aware, in looking at their book our analytical model contains one or more unknowns such as x, y, z, etc. So we have to have equality on both sides of the equation, so that a solution will be constituted. I hope that answers your question.
McCormick:
Sure does. Good. I won't read anything into those official government findings.
Towerco CEO:
Hi Jon. Let me add some color to that. We're outsourcing our due diligence for on site investigations in India to homeowners from the Hamptons and Palm Beach, and expect to have a better handle on it before we go into any deal.
If half of the structures are not viable assets we'll simply use our proprietary formula of cutting the rupees tendered in half or ask them to tether a cow to each mast as a good faith concession. It's quite doubtful that you're going to see a building official try to meddle with a 1,200-pound sacred bovine and risk ticking off big Ole Bessie and her neighbors.
Operator:
Our last question comes from Emily Litella of Lehman Brothers.
Litella:
This love fest of good quarter this and good quarter that sounds like a 900 sex call and it's making me nauseous. Let me get right to the point!

I myself, Emily Litella, have personally heard allegations that your corporation is using a front company to conceal millions of dollars in toxic assets and it could possibly cause your business to collapse due to your manipulation of finances.

Would you care to comment about this egregious trickery and how this will affect shareholder value, and if it will prevent you from increasing your dividend?

And another thing. Why don't you guys quit talking about Evita. That poor lady died before you were even born. But on every call I hear how you want to profit from her. Evita this, Evita that. Why don't you spend more time on talking about wireless backhaul instead of somebody who is buried in some backyard in Buenos Aires.

Towerco CLO:
Miss Litella, as an attorney I'm always captivated when given the opportunity during these calls to be challenged with a tripartite question that I can gingerly parse and parry into legal speak that obfuscates any semblance of a stable rejoinder to the queries, especially when, as I believe you said, it invovles something as tempting as trafficking in egregious trickery.

Unfortunately, in this instance I don't think it will be necessary since it appears that you are talking about the sordid practices used by the financial services firm you work for.

Oh, and also, Miss Litella, it's not Evita. It's EBITDA! Earnings before interest, taxes, depreciation and amortization. EBITDA, not Evita!

Litella:
Let's see. Yup, sorry, you're right. Oh, well - well that's very different. Never mind!

A Harbinger of good news:
Billions to be invested in hedge fund's 4G LTE
April 1, 2010 - A New York private equity firm plans to build a multibillion-dollar 4G wireless network that will cover most of the country by 2015, a welcomed addition to an already robust supplier
and contractor environment.

The ambitious plan by Harbinger Capital Partners relies on deploying a Long Term Evolution network over spectrum owned by a few satellite companies — and would create an open wholesale wireless network available to retail companies, PC manufacturers or anyone who wants to offer mobile broadband.

On March 29, Harbinger, which manages funds totaling $28 billion, merged with SkyTerra for $262.5 million in cash.

Denver and Phoenix first
The planned network would launch before the third quarter of 2011 and cover 9 million people, with trials set initially for Denver and Phoenix.

The next milestone is that 100 million people have to be covered by the end of 2012, 145 million by the end of 2013 and at least 260 million people in the United States by the end of 2015.
Harbinger said in its statements to the FCC that all major markets will be installed by the end of the second quarter of 2013.
"The FCC's broadband policies have given us the confidence to make a series of investments that will bring new competition and innovation to all Americans," said Philip Falcone, chief executive officer of HCP in a press release.
The cost for the gargantuan 4G buildout will require 36,000 base stations along with tower sites, backhaul and other equipment associated with a terrestrial network. Harbinger did not disclose the identity of its co-investors in the network .
The project cost is expected to be in the billions of dollars, with some analysts estimating that it could be between $4 and $8 billion.
By comparison it is expected that Verizon's LTE network will cost about $5 billion to deploy. Clearwire has also spent billions on its network, with analyst estimates ranging from $3 billion to about $6 billion.

The FCC approval of Harbinger's buy of Skyterra set conditions that prohibit Harbinger and Skyterra from allowing AT&T and Verizon to use the spectrum without its approval, and that traffic from the nation's two largest carriers cannot comprise more than 25 percent of the total network traffic.

Approximately 15% of HCP's assets are invested in Sprint Nextel.

Harbinger has access to 53 MHz of spectrum and the total spectrum in the MSS band where it has investments adds up to 90 MHz, A substantial quantity of the 500 MHz the FCC plans to free up as part of its National Broadband Plan.

While other attempts to create satellite/terrestrial networks have called for the use of large brick-sized handsets, the Harbinger proposal plans to have cellphone-sized user handsets and other consumer devices.
Cellular pioneer Craig McCaw had persuaded the FCC that no mobile satellite operator in the U.S. could survive unless it was allowed to use, free of charge, its satellite spectrum to deploy terrestrial towers to assure wireless connectivity in places satellites cannot reach.

The FCC agreed to permit mobile satellite operators to deploy a terrestrial network — called an Ancillary Terrestrial Component (ATC) — on the condition that they maintain a satellite service.

McCaw and his partners spent over $1 billion through mobile services startup ICO Global. ICO has gone through one bankruptcy and its North American affiliate, DBSD North America, is in the middle of another Chapter 11 bankruptcy reorganization.
A tower consolidator executive who monitors emerging technologies and FCC actions that might affect his company's revenues believes that Harbinger's plan will "complement our business and strengthen the need for our assets."
The Harbinger buildout's ambitious schedule will also provide additional business to an already healthy market being enjoyed by many contractors and suppliers.
Falcone made his fortune trading junk bonds in the '80s. HCP was founded in 2001 and made another fortune betting against sub-prime mortgages.
Dubbed the "Midas of Misery" by BusinessWeek, Falcone made tens of millions of dollars on an earlier wager that Bear Stearns and other financial stocks would collapse.
Falcone runs his $6 billion hedge fund with a focus both on distressed and equity plays and often takes concentrated positions in companies.

He holds the No. 296 position on the 2009 Forbes list of the world's richest people. His paycheck from Harbinger last year totaled $825 million.

Sabre Site Solutions introduces its newest components and accessories catalog
March 15, 2010 - Sabre Site Solutions, the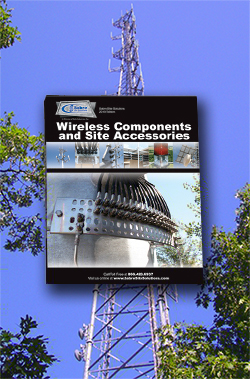 components division of Sabre Industries, Inc., has released the 2010 edition of its Wireless Components and Site Accessories Catalog. This catalog offers both wireless components and pre-engineered towers.

Designed to provide everything necessary to complete a wireless project, Sabre Site Solutions' 2010 edition includes several new products such as Click and Go cable trays, Sabre's innovative ULTRA boom, and a newly designed, expandable low profile platform.

The new catalog also features a full line of coax and grounding accessories, along with pre-engineered lightweight towers.

Committed to providing quick delivery and outstanding customer service, Sabre Site Solutions offers phone, fax or online ordering. The complete catalog is available online at.

To request a copy of Sabre Site Solutions' new Wireless Components and Site Accessories Catalog, please call 866-428-6937 or send an email to: catalog@sabrecom.com.

Deese launches TelForce Group
February 13, 2010 - Industry veteran Ron Deese has announced the opening of Nashville, Tennessee-based TelForce Group, a provider of consulting services, talent and technology to the communications industry.
"Our services are embedded directly into our clients' business operations to improve efficiency and
operability," said Deese.
Deese serves as founder, President and CEO of TelForce Group and has dedicated his business life to the productivity and enhancement of the communications industry for the past 30 years.
He has worked with Fortune 1000 companies producing over $200 million in project, staffing and consulting services sales over the past 15 years.
Deese first became involved with the communications industry working as an outside plant design wireline engineer with BellSouth in East Tennessee. Later in his career he did consulting engineering work for a number of companies, including Sprint, Verizon, and General Dynamics.
He later became involved in the staffing industry providing engineering and technical staffing services to the telecommunications industry. Deese moved into executive management working as vice president with companies such as Adecco, Alcoa Aluminum and KBR.
His diverse 30-year-career covers virtually all aspects of building start-up companies from marketing, business development, recruiting and selling a company.
Deese's current projects include business development, launching staffing divisions and consulting for some of the biggest and well-known brands in the communications industry.
For additional information visit TelForce's web site at www.telforcegroup.com or email Deese at: ron.deese@telforcegroup.com.
.
Berliner Communications Combines with UniTek USA to Become UniTek Global Services, Inc.
January 27, 2010 - Berliner Communications, Inc., a leading provider of installation, construction and site acquisition services to the wireless industry, today announced that it has combined with UniTek USA, LLC, a premier provider of engineering, construction management and installation fulfillment services to companies specializing in the broadband cable, wireline telecommunications and satellite television industries.

UniTek is a portfolio company of HM Capital Partners, a Dallas-based private equity firm. Under the terms of a merger agreement, HM Capital and its affiliates will ultimately hold approximately 80% of the common stock of Berliner.

Berliner intends to change its name to UniTek Global Services, Inc.

With a work force over 5,400 working throughout the United States and Canada, UniTek Global Services will have the scale and resources to compete in four distinct sectors of the permanently outsourced infrastructure services industry.

The pro-forma revenue for the combined UniTek Global Services entities on an unaudited basis for 2009 is approximately $360 million.

Rich Berliner, current Chairman and CEO of Berliner, will remain on the Board of UniTek Global Services and remain as CEO of BCI Communications, Inc. C. Scott Hisey, Founder and CEO of UniTek USA, will become CEO of the Company. Peter Giacalone, President of UniTek USA, has been appointed Chairman of the Company.

Through its investment in ExteNet Systems, SBA Communications shaves its DAS assets
January 25, 2010 - ExteNet Systems, Inc. has raised $128.4 million in equity funding in a deal that transfers SBA Communications
Corp.'s DAS assets to the Lisle, Ill. distributed antenna solution provider.
The new round of equity financing includes the SBA assets, as well as contributions from SSP Offshore L.L.C., an affiliate of Soros Fund Management L.L.C., and all five of the company's existing institutional investors: Centennial Ventures; Columbia Capital; Sevin Rosen Funds; CenterPoint Ventures and Palomar Ventures.
SBA acquired its DAS assets with the purchase of Lightower in 2008. At that time Lightower had five distributed antenna system networks.
"The wireless industry is facing tremendous customer demand for new wireless services including expanded data, text, video, and voice applications. All of these demands are creating strains on the wireless service providers' networks," said ExteNet's Chairman and Chief Executive Officer Ross Manire.
"This investment and the assets from SBA will allow us to significantly grow our business in a manner that supports wireless companies' development of more robust and efficient networks," Manire said.
"Since we first entered the DAS business in the fall of 2008, we have been seeking to materially increase our investment and capabilities in DAS," commented Jeffrey A. Stoops, SBA's President and CEO.
"Today we have accomplished that with our investment in ExteNet. We have had the pleasure of knowing and admiring Ross Manire and his team for years. ExteNet is a best in class DAS provider, with superior capabilities, technology, experience and project success. SBA will work closely with ExteNet to provide comprehensive customer solutions, and our goal is to provide increased investment to ExteNet over time as required," Stoops said.
The assets provided to ExteNet include the physical networks as well as employees and existing contracts.

There's a possibility Crown and ATC lost a big tower deal, but came out the biggest winners
January 14, 2010 - In past years when Crown Castle International and American Tower Corp. made cattle car-size tower buys, they knew that their short due diligence window would prevent them from finding some weak steel sisters that were overstressed before they were erected. And in a couple of
cases, it was discovered that the permitting process was less-than appropriate.
However, lessons learned in the U.S. don't necessarily apply to business practices in India and there might be a number of administrators within the U.S.'s two largest tower owners that were privately relieved to find out that their company wasn't successful in buying the tower assets of Aircel Cellular.
GTL Infrastructure said today it was buying Aircel's towers for $1.8 billion, to become a key player in India's mobile tower market.
GTL, which currently has 14,500 towers, will add Aircel's 17,500 towers to its portfolio to become an industry leader with 32,000 towers.
Last September, Crown Castle and American Tower had been reported to be on Aircel's shortlist of suitors.
Of Aircel's 17,500 towers it is difficult to identify how many were not permitted, how many are overstressed, and how many structures might be taken down by authorities.
The Municipal Corporation of Delhi reported late last year that 56% of the city's towers were illegal.
"We are compiling a status report about such mobile towers and these would be demolished soon," said MCD commissioner KS Mehra .
Under a request under India's right to information request, an initial review indicated that only 2,015 of the 4,532 cellular towers in Delhi, with a population of over nine million, are legal.

India has a number of requirements that must be met before a structure can be erected, but many companies haven't observed them, Mehra said.

Applicants in Delhi must receive clearance from the Airport Authority of India, Delhi Urban Arts Commission, Chief Fire Officer, Archaeological Survey of India and the Delhi Metro Rail Corporation.

Structural safety certificates are required to be obtained from five institutions - Indian Institute of Technology (IIT), Central Building Research Institute (CBRI), Roorkee, Rail India Technical and Economic Services limited, (RITES), Delhi, National Council for Building Material, Faridabad and
IIT Roorkee.

Hyderabad, with a population of over four million, is also concerned about illegal towers.

Although the Greater Hyderabad Municipal Corporation has not identified how many towers they believe have been illegally constructed, their major concern is structural integrity. They have identified that there were incidents of buildings developing cracks or collapsing due to the weight of the towers erected upon their rooftops. The GHMC has taken a number of them down.
There are nearly 2,800 cell towers in the GHMC area. Of them, 1,154 cell phone towers were erected on building rooftops, with 50 being ground-based; the remaining 1,791 were rooftop poles.

India is the world's fastest-growing market for mobile services.

The spree in tower consolidation began in 2007 when Bharti Airtel, Vodafone Essar and Idea Cellular collectively decided to spin off their towers into an independent firm — Indus Towers, which currently has over 100,000 towers.

Reliance Infratel comes next with over 50,000 towers. A Reliance Equities report, released in September, says the number of telecom towers in India in 2010-11 is estimated to grow to 337,375 from an estimated 282,074 in the country today.

Last month the Wall Street Journal reported that American Tower is in talks to acquire a controlling stake in India's Essar Telecom.

Essar Telecom is the tower arm of the Essar Group.

"The deal is likely to be valued at about $429.1 million," the person told Dow Jones Newswires, asking not to be named, adding that the deal is likely to be funded from ATC's internal cash flows.

Currently, ATC's combined India portfolio is at approximately 2,500 towers, while Essar Telecom has 4,500 towers, the person said.

Optasite founder Eisenstein joins VC firm
January 14, 2010 - Former Optasite Inc. founder, chairman and CEO Jim Eisenstein has joined Point
Judith Capital as a venture adviser.

Point Judith's general partner Sean Marsh was previously on the board of Optasite.

Point Judith backs early-stage companies in the health-care technology, Internet, digital media, communications and software industries. The company is currently investing out of its second fund, worth $73 million.

Founded in 2000, Westborough-based wireless tower company Optasite Inc. was acquired in 2008 by SBA Communications Corp. of Boca Raton, Fla. The company had raised at least $330 million from investors including Citigroup Inc. and Columbia Capital.

Eisenstein co-founded American Tower in 1995 and previously held the position of Chief Operating Officer of the company. Before co-founding American Tower, Eisenstein was Chief Operating Officer of Amaturo Group, Ltd. from 1990 to 1995.

Amaturo Group owned and operated 11 radio stations in West Palm Beach, San Bernardino, Austin and Nashville, which were sold to American Radio Systems (an affiliate of American Tower).

Guy wire prices are coming under tension

January 9, 2010 - National Strand Products, Inc. of Houston, Tex., one of the nation's largest guy wire suppliers, is cautioning contractors to consider not offering long term pricing commitments to their clients.
Due to the escalating cost of zinc, scrap and high carbon steel rod used to manufacture
wire, National Strand said they are forced to increase their pricing on their galvanized steel strand products by $80 per ton, effective for all shipments made after February 1.
"The cost of raw materials used to produce galvanized steel strand remains unstable and more increases are possible in the near future," said sales manager Neal Krivjans.
"We understand that this time of year many of you are submitting bids for your 2010 projects and contracts, but we advise you to please take this volatility into account before entering into any long term price commitments with your customers."
Connecticut distribution facility allows Sabre to be able to better serve the industry
January 6, 2010 - Sabre Site Solutions, the components division of Sabre Industries, Inc. announced the opening of their new distribution facility in Hartford, Conn.

Located at 154 Knotter Drive in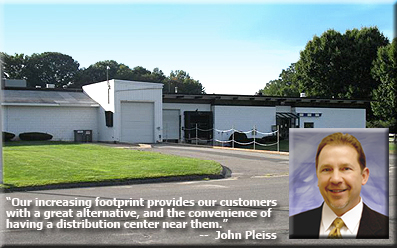 Chesire, this new facility offers will-call and shipments.

"We are excited to open a new location in the Northeast," said John Pleiss, Vice President and General Manager of Sabre Site Solutions.

"Our increasing footprint provides our customers with a great alternative, and the convenience of having a distribution center near them."

Sabre Site Solutions' products are available online at www.SabreSiteSolutions.com.

The latest edition of their Wireless Components and Site Accessories Catalog will be out early in 2010. The new edition features an expanded product line including everything from grounding lugs to mounts and pre-engineered towers.

CITCA announces the opening of its regional tower climber safety training facility near Dallas
December 17, 2009 - Steve Wilder, V/P and COO of CITCA, the Communication Industry Training and Certification Academy in Bradley, Ill. recently announced the opening a new regional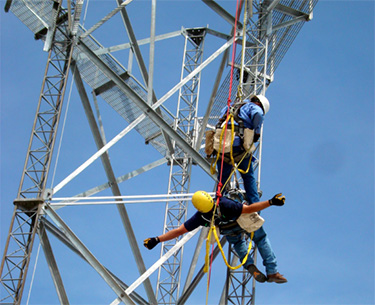 training facility near Dallas, Tex.
The facility, built on the campus of Rio Steel and Tower in Alvarado, includes classroom training facilities as well as a specially designed training tower.
"For years, CITCA has enjoyed an incredible relationship with Rio Steel and Tower," said Wilder.
"This new facility allows us to expand our training programs in the Dallas area, where we have always had a strong presence. Plus, both existing clients and new clients in the area will have access to more affordable training, with less travel demands and lower expenses for their employees. Now we have both instructors and a facility in the area, so the cost of training goes down," Wilder added.
The facility includes a 60-foot self supporting tower, designed specifically for training.
"With some simple changes, it is almost an exact replica of the tower at our Illinois campus. It is built as a training prop, with student safety a top priority, and can be used for a variety of classes and subjects" he noted.
Wilder indicated that plans are on the table to cooperatively establish regional training sites with other clients across the nation as well.
"We take pride in the relationships we form with our clients, and those relationships are now setting the stage for additional regional training sites in other parts of the nation as well. CITCA has become known for the quality of our programs and our instructors. In this economy, companies are watching their training budgets closely, and looking for ways to do more with less. Regionalizing training and reducing the costs is part of our efforts to assist them in meeting their goals," said Wilder.
Anyone wishing more information or class schedules can contact Wilder at 800-313-5159 or email him at swilder@citca4training.com .

Once for teens, social networks are becoming popular venues for the wireless industry
December 15, 2009 - The FCC does it, President Obama does it, the Chicago Tribune does, and even the members of the Edmonton Oilers do it. They tweet on Twitter, the two-year old social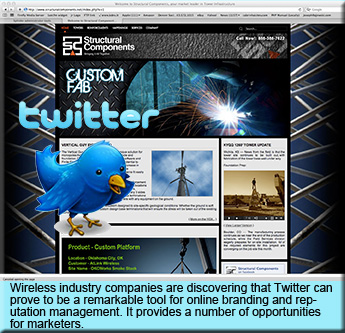 networking phenomena that has taken the world by storm.

Twitter first hit the headlines in late 2008 during the attacks on Mumbai, when eye-witnesses were reported to be sending 80 tweets every 5 seconds.

Emergency services and the media tuned into Twitter and CNN called it 'the day that social media appeared to come of age'.

It's also catching on as a great networking tool for a number of tower erectors and manufacturers. The latest manufacturer to dip its toe into the Twitter community is Structural Components of Boulder, Colo.

The provider of towers, reinforcement products and services, recently launched a completely redesigned web site that also incorporates social networks such as Facebook, Linkedin and Twitter.

"These new social features allow clients to become fans of our company on
Facebook, view live updates on Twitter and connect with Structural Components on
Linkedin. Clients are able to view product and project updates from anyone of these
social mediums and the company website," said company Vice President David Jessip.

Up to this point, the use of social networks for businesses has been too casual, according to Chris Brogan, President of New Marketing Labs. He believes that now is the time to use these tools to get the message to the right people.

He says: "It's time to get over being a tourist. It's time to put a claim down and do something with it and really tend it."

NATE board of directors is weighted
with expertise and Jims and Millers
December 2, 2009 - When the new board of directors of the National Association of Tower Erectors meets next February at its annual convention in Orlando, it will be top
heavy with Jims and Millers.
There is Jim Coleman of Southern Broadcast Services, Inc., chairman of the organization, who was recently reelected to serve another two years as a director. Then there's seated director Jim Miller of EasTex Towers, not to be confused with Jimmy Miller of MillerCo, Inc., the board's newest director.
Dave Anthony, Shenandoah Tower Service, Ltd.; Pat Cipov, Cipov Enterprises, Inc.; and Ron Romano, Installation Services, Inc. were also also elected for a two-year term. They join Kevin Hayden, Kari Carlson and Jim Miller on the NATE Board of Directors for 2010.

Anthony previously served three terms on the Board from 2001 to 2007.

Miller - that's Jimmy - is president of MillerCo, Inc. of Gulfport, Miss. In 1997 Miller developed his telecommunications maintenance company from a small business with only four employees into a $7 million company with 60 employees.
His drive for success is only exceeded by his fervent belief that his company should "push the safety envelope to the next level".
"Our standards and policies meet or exceed industry standards. At MillerCo our policy on fall protection measures is strict and straightforward. Any employee 6-feet or higher above the ground shall be 100% bonded, at all times, with fall arrest protection," Miller said.
Miller is a Master Electrician in Alabama, Louisiana, Mississippi, and Texas. He was also a senior executive with 20 years of experience in the technology sector.
Coleman said that he welcomes Miller's wealth of knowledge about the industry and management, and looks forward to Miller's enthusiastic participation as a director of NATE.

For whom the Bell towers will earn a toll: ATC
November 19, 2009 - American Tower Corporation and Cincinnati Bell Inc. announced that American Tower has entered into a definitive agreement to acquire 196 of Cincinnati Bell's wireless
communications towers for $100 million.

The towers are located primarily in Ohio and Kentucky and currently average 2.1 tenants per tower. Cincinnati Bell will remain a tenant on all 196 towers pursuant to a long-term Master Lease Agreement.
"This transaction is a continuation of Cincinnati Bell's strategy to improve liquidity and unlock shareholder value," said Gary Wojtaszek, Chief Financial Officer of Cincinnati Bell. "We are pleased to expand our long-term relationship with a world-class operator such as American Tower, who is facilitating our ability to sell these non-core assets at an attractive valuation."
"We are pleased that Cincinnati Bell has selected American Tower to own and operate this critical portion of its network infrastructure and we continue to actively pursue the acquisition of other strategic assets in the United States," said Steven Marshall, President of American Tower's US Tower Division. "We also look forward to broadening our partnership with Cincinnati Bell and supporting its ongoing network development and expansion in the future."
The acquisition is expected to close on or about December 30, 2009, and the acquisition's consideration is subject to certain closing adjustments. American Tower expects to use available cash on hand and cash equivalents to satisfy the consideration at closing.
Cincinnati Bell was advised in the transaction by Wells Fargo Securities.

TR-14.7 committee to welcome China's tower king
and queen at Pittsburg meeting
November 9, 2009 - In addition to a full schedule of committee work this Tuesday and Wednesday in Pittsburg, Pa., the TR14.7 Main Committee will be meeting with a delegation of engineers from China to discuss the design of towers in their country.

Speaking before the committee will be Professor Ma Renle of Tonji University, Professor He Minjuan, also of Tongji University; Xie Yshan, engineering director of Guang Don Telecommunication Design and Research Institute; Jing Jianzhong, engineering director of China Information Technology Designing Consulting Institute; Wang Fanglin; engineering director of Valmont China and a member of the Committee on Highrising Structure of China Association for Engineering Construction Standardization; and Qian Peilin, the marketing director of Valmont China.

Professor Ma and Professor He are married and many people in China refer to the celebrated professors as the "Tower King" and "Tower Queen" of the country.

The TR-14.7 group of volunteer professionals will also be addressing, anchor rod corrosion, full scale testing of baseplates, and they will discuss Revision G addendums versus Revision H.

A visit is also planned to tour Crown Castle International's National Operations Center in Canonsburg.

Chairman Brian Reese and Vice Chairman John Erichsen will be up for reelection at the meeting.

Tower painter benefits from World Series promo
October 30, 2009 - Sometimes tower companies find unexpected profit centers in non-traditional scopes of work. Such was the case for Precision Tower Services when the company was tasked with painting a 426-foot tall four-legged tower in Moorestown, NJ for Philadelphia station 11210
WPHT, the Philadelphia Phillies flagship radio station.
In honor of the Phillies returning to the 2009 World Series, the station painted its radio transmission tower red and white and hung a giant banner with the Phillies "P" logo.
Previously painted in the required seven bands of aviation orange and white, Precision repainted the structure red at the top and bottom and white on three sections in between, according to station management.
The banner, at 200 feet on the 7-1/2-foot face, was hung by Precision in time for Game 1 of the World Series Wednesday. It might have helped since the Phillies ably trounced the Yankees 6-1.

However, last night, A.J. Burnett outdueled Pedro Martinez while Mark Teixeira and Hideki Matsui each homered for New York, as the Yankees pulled even in the World Series with a 3-1 victory over the Phillies in Game 2.
Whether the Phillies or Yankees take the best of seven games, an assured winner is Precision since the company gets paid to repaint the tower back to the required seven bands.

NATE's pre show planner available for viewing
October 28, 2009 - The National Association of Tower Erectors has announced that its pre show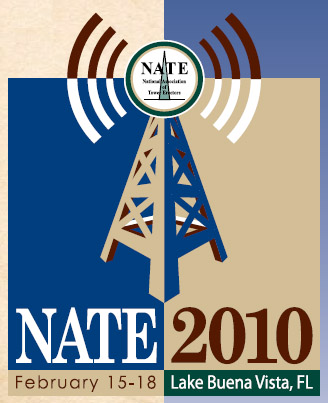 planner for its February 2010 conference is now available and can be viewed here.
By registering by January 11, 2010 for the 15th annual convention, attendees will save $100 per person.
Event sponsors for the Orlando event include: Gold: Zurich; Silver: Hutton and TESSCO; Bronze: Installation Services, Inc., Site Pro 1, and TriVis, Inc.; Patron: Cipov Enterprises, Inc., EasTex Tower, Inc., Hayden Tower Service, Inc., MUTI, PRIMUS Electronics, Tower Systems, Inc., and TWR Lighting, Inc.; Friends of NATE: Helical Anchors, Inc. and Trylon TSF.
Sponsorship opportunities are still available and can be discussed with Paula Nurnburg, NATE Operations Manager.

According to Ken Meador, chairman of the NATE trade show committee, "Our highly successful two-track educational session schedule is packed with a diversity of important and timely subjects for management and tower hands. These sessions continually prove to be worth their investment in time by the attendees with life and cost saving dividends being paid long after the show closes."

Atwell-Hicks lures four from CMX Engineering to lead its wireless division
October 20, 2009 - Citing significant growth in the wireless market due to technology upgrades, infrastructure improvements and geographic expansion, Michigan-based consulting firm Atwell-Hicks
said it has added four executives to its wireless operations.
The firm hired Martha Penton as director of business development, Tony Dawson as team leader, and Carrie Reinhart and Brad Oravsky as project managers for the company's telecom group. All four were previously employed at CMX Engineering.
"Based on client demand and significant growth throughout the country, expanding our role in the telecommunications industry was a natural," said Daniel McNulty, COO at Atwell-Hicks. "Although we have historically supported this market, we feel the time is right to create a specialized division to provide turn-key site development services."
Penton has ten years of industry experience ranging from site acquisition through construction working for both wireless service providers and multidisciplinary engineering and consulting firms. Prior to joining Atwell-Hicks, she held various positions in the wireless division of CMX Engineering and before that was manager of the telecommunications group at URS Corporation. She is a licensed real estate sales person in Florida and is an active board member of the Florida Wireless Association and Alabama Wireless Association.
She is also the executive director of Ways & Means for the Women in Wireless Leadership Forum.
Dawson has more than 13 years of industry experience in tower manufacturing, site acquisition, engineering design and construction management. Recognized as an industry leader, he has managed projects for some of the nation's largest carriers and independent tower owners. Prior to joining Atwell-Hicks, he was a regional manager in the Tampa office of CMX Engineering and before that a project manager with URS Corporation.
Reinhart has 10 years of industry experience specializing in site acquisition and real estate services. Prior to joining Atwell-Hicks, she was a project manager in the wireless division of CMX Engineering and has held various positions with wireless consultants including URS Corporation and PrimeSite Consulting Group, Inc. She has a Bachelor of Business Administration from Mississippi State University and is a licensed real estate sales person in Florida.
Oravsky has 10 years of telecommunications, construction and survey experience. Specializing in site design and permitting, he has worked with several industry giants on high-profile expansion and upgrade projects throughout the United States. Prior to joining Atwell-Hicks, he was a project manager in the wireless division of CMX Engineering.

Towercos welcome Deutsche Telekom CFO's just say no to major carrier consolidations
October 14, 2009 - There is no need for further consolidation in the US mobile phone market, says Deutsche Telekom's Chief Financial Officer Timotheus Hoettges.
Deutsche Telekom owns T-Mobile, and there have been rumors of a possible takeover bid for Sprint Nextel.
Citing anonymous sources, The Sunday Telegraph reported Sunday that Deutsche Telekom could make the offer within the next few weeks.
"There are four national players in the U.S. market for 300 million households, while in Europe, where we have 350 million households, there are 50-70 operators," Hoettges told Bloomberg News, after a conference in Frankfurt yesterday. "We believe in our chances of being the challenger."
Although vertical realtor CEOs have acknowledged that consolidation of tower companies can be healthy for the industry, consolidation of major carriers would trim their revenues as their tenant base narrowed.
Yesterday, AT&T Inc. said it had reached an agreement with the Justice Department and the Louisiana Attorney General to sell off assets in eight markets in Louisiana and Mississippi in order to proceed with its proposed $944 million acquisition of Centennial Communications Corp.
The Federal Communications Commission is continuing to review the wireless merger, which was announced late last year.
T-Mobile is currently focusing on building up its 3G network and admits that is has lost market share due to the delays in rolling out its upgraded network.
"There is no question that we lost customers because many of our customers couldn't get 3G," Hoettges said. "We now have to make sure that we can capitalize on the network in the top-10 cities where we have invested."
The company has also not yet made a decision about its eventual evolution towards 3G networks. The option of a partnership with other companies or bidding on its own for additional radio spectrum have not been ruled out.
US WiMAX operator, Clearwire is known to need around $2 billion by year-end to complete its own network expansion, and Deutsche Telekom has been cited as a possible source of funding in exchange for access.

Crown Castle makes it easier for landowners to
address questions
September 29, 2009 -- As the competition for the vertical real estate on cell phone towers intensifies, the individuals who own the land beneath the towers inevitably have questions.
Crown Castle International has created a landowners help desk to make it easier for their landowners to get answers pertaining to their cell tower lease agreement.
"We realize that extending a cell tower lease agreement is an important financial decision for our landowners and want to do everything in our power to provide the information they need to make an informed decision," said Keith Hartman, director of landowner relations for Crown Castle.
In addition, the company has enhanced the content in the landowners section of their website, http://www.crowncastle.com/landowners/index.aspx. One entire page is devoted to reviewing the reasons landowners often choose to extend their lease. Another page includes the necessary forms a landowner can download, the FAQ section has been expanded and a 'Be Aware of Scams' page addresses some of the misinformation that may be communicated from other parties.
Everything from how to extend a lease, to whether an outside company can increase the revenue on the tower, to how to transfer ownership is answered on the website or by calling their toll free number.

Grain joins Florida's advisory council
September 21, 2009 - David J. Grain joined the Investment Advisory Council of Florida's State Board
of Administration. The SBA board of trustees, including Florida Chief Financial Officer Alex Sink, Gov. Charlie Crist and Attorney General Bill McCollum, approved the appointment at a Cabinet meeting last Tuesday.
The Investment Advisory Council provides independent oversight of SBA funds and major investments, including the Florida Retirement System and the Hurricane Catastrophe Fund.
Grain is the founder and chief executive officer of Grain Communications Group Inc. in Sarasota. The company owns and operates wireless communications tower sites nationwide.
Prior to that, Grain was president of Global Signal Inc. Under Grain's leadership, Global Signal grew its portfolio from approximately 2,000 towers to over 11,000 communication sites in all 50 states, Canada and the U.K. through numerous acquisitions including the $1.202 billion agreement with the Sprint Corporation for the exclusive right to lease and/or operate more than 6,600 wireless communication towers and related assets. He was also senior vice president of AT&T Broadband's New England region.

Sabre Galvanizing welcomes SteelDay visitors
September 18, 2009 -Sabre Galvanizing welcomed nearly 400 guests today for AISC's North Texas Integrated SteelDay Tour.
This event coincides with the first annual SteelDay dedicated to the structural steel industry. Sabre
Galvanizing was the last stop on a four facility tour taking participants through operations that showed all aspects of steel projects typically unseen during planning and construction.
Located in Alvarado, Tex., Sabre Galvanizing is one of the largest and most environmentally-friendly galvanizing facilities in the United States. Set on 35 acres with ample storage and staging space, this 42,000 square foot facility is home to one of the world's biggest operating kettles. The kettle measures 65' long x 11' deep x 9' wide, and holds 2.58 million pounds of molten zinc.
Utilizing the latest technology in hot-dip galvanizing, Sabre Galvanizing is a lean, green operation. The galvanizer's process conserves energy, reduces CO² emissions, minimizes the operational carbon footprint, and provides zero hazardous waste generation. Sabre Galvanizing recently became a member of the Green Suppliers Network, and was the basis for Alvarado's recent Texas Economic Award in Manufacturing.
"Sabre Galvanizing is proud to be a pioneer in the industry," said Carroll Baynard, Vice President and General Manager of Sabre Galvanizing. "With every step of our process being environmentally sound, we are able to offer superior quality galvanizing without damaging the environment. Sabre Galvanizing is moving North America forward in green galvanizing."
Sabre Galvanizing is the galvanizing division of Sabre Industries, Inc. The only one of its type in North America, it will set a new standard of excellence in hot-dip galvanizing. Sabre Industries has manufacturing facilities located in Alvarado, Texas; Bossier City, Louisiana; and Sioux City, Iowa.
Sabre Industries, Inc. designs and manufactures towers, poles, telecom shelters, tower accessories and utility structures. Services include complete site construction, field maintenance and the latest in hot-dip galvanizing.
For more information on Sabre Industries and their companies, visit www.sabreindustriesinc.com

New Jersey AM station hit with fine for unlocked gates and excessive power
September 10, 2009 - The FCC has slapped Real Life Broadcasting with an $18,400 forfeiture order, reduced from $23,000, for a variety of violations at WIFI-AM in Florence, N.J.
Agents inspected WIFI in April 2007 after complaints were received and and found that it was operating at well over its authorized power. At the WIFI studios, the EAS equipment was found to be incapable of being activated, and no issues/programs lists were in the public inspection file.
At WIFI's transmitter site, the FCC agents found that the gates to three of the four structures in the antenna array were open, and the fourth gate was unlocked.
During a second inspection the gates for the first three towers were closed and locked but the gate for the fourth tower was still not locked. The contract engineer later told field agents it was open because of a lost key; he replaced the lock and subsequently locked the gate.
Real Life responded to an FCC letter of inquiry by saying it had taken steps to address the issues, but after another complaint in January 2008, agents again found the station operating at excessive power. A main studio inspection again found no issues/programs lists in the public file, but the EAS equipment was tested and was working properly.
The FCC issued a notice of apparent liability for $23,000, to which Real Life responded with a request for reduction or cancellation. The commission rejected most of its arguments, including financial hardship, but did drop the fine to $18,400 based on Real Life's history of compliance.
WIFI's 1460AM signal is 5000 watts with a broadcast range that covers a listening audience from Northeast Philadelphia to the New Jersey shore.

Independent Towers Holdings receives $7.5 million funding to develop its tower portfolio
September 10, 2009 -- Independent Towers Holdings LLC, a wireless communications tower company, announced it has signed a tower development agreement with Tarpon Towers LLC. The agreement commits up to $7.5 million in financial support to Independent Towers to develop and acquire 30 or more sites in the Northeastern United States.
"We have reviewed the operations of numerous tower developers," Ronald Bizick, CEO of Tarpon Towers, stated, "and we are extremely excited to be able to team with the professionals of Independent Towers."
In June, Tarpon Towers received a $25 million equity commitment from ABS Capital Partners.
Bizick was previously the COO of the ABS Capital portfolio company, and an executive with SBA Communications Corporation and Global Signal, Inc., which was sold to Crown Communications in 2006.
"Our focus is on infrastructure development in underserved areas of the Northeast," said John Stevens, Independent Towers' president. "Our joint venture with Tarpon Towers supports meeting the demand for high-quality tower sites in these markets."
Stevens is also the CEO and president of infinigy engineering and surveying. He has served as CTO/SVP with US Unwired, as CTO with SBA Communications, and as a director engineering and operations with Sprint PCS.
Independent Towers has been developing wireless communications infrastructure throughout the continental USA since 2002. Headquartered in Latham, N.Y., Independent Towers is actively developing sites in Upstate N.Y., Western Mass., Vt., N.H. and Conn.

Diamond announces agreement with First Telecom Services for tower assets
September 1, 2009 - Diamond Communications LLC of Short Hills NJ, announced today that First
Telecom Services LLC, a subsidiary of First Communications, has sold its wireless tower assets to Diamond.

The assets include 368 leases on wireless communications towers and selected FirstEnergy Corp. operating affiliates' utility structures throughout New Jersey, Pennsylvania, and Ohio, as well as the right to collocate future tenants on FirstEnergy utility and communications structures throughout its service regions, which cover 36,100 square miles.

The terms of the transaction include First Telecom contributing the assets related to its tower business to Diamond. In return, Diamond provided a limited guaranty of $50 million of First Telecom's debt that it had incurred in connection with its acquisition and operation of the assets, issued to First Telecom membership units with an agreed value of $20 million and provided for a potential earn-out.

Diamond subsequently refinanced the guaranteed debt with the proceeds from a new credit facility provided by affiliates of Goldman Sachs. A representative of First Communications will join the Diamond Board.

"We are very excited about this acquisition", said Ed Farscht, CEO of Diamond Communications.

"First Telecom Services' strong existing business has 368 wireless tenants on communications tower and utility structures but this transaction also provides Diamond with the opportunity to lease up and develop additional towers in the future. This purchase is consistent with Diamond's strategy to expand its business through new tower development as well as strategic acquisitions."

Ray Hexamer, CEO of First Communications, said, "Diamond Communications' expertise and vast background in the tower industry strategically adds focusand future value to these assets while allowing First Communications to concentrate on its core business."

With this transaction, Diamond will have a portfolio of over 600 owned towers and other collocation structures primarily in the Eastern U.S.

In 2007, Diamond acquired Southeast Towers, LLC's portfolio of 180 towers

Process Communication Developers acquired by Southern California investment group
August 26, 2009 - Process Communication Developers, a leading provider in the infrastructure development of telecommunication networks, today announced its acquisition by FMP Partners, a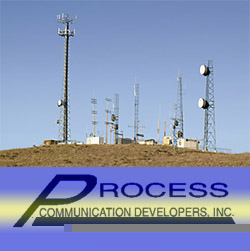 Los Angeles based private investment group.
Established in 1994, Process Communication Developers of Santa Ana, Calif., has been a pioneer and leader in the design, construction, installation and integration of telecommunication infrastructure in Southern California.
According to President and CEO Luke Pettorini, in its 15 year history, Process Communication Developers has installed more than five thousand wireless and wire line telecommunication systems in the Southern California Market.
"We are excited by the growth and presented scaling opportunity in this sector. Our acquisition of Process Communication Developers underscores our strong belief and capital commitment to rapidly expand our footprint in this marketplace," stated Michael Martinez, Chairman of FMP Partners.
Process Communications Developers, Inc. will continue business under the name Potero.

DAVE and the Goliaths will fight for market share
August 14, 2009 - The CEO of new wireless entrant DAVE Wireless, Dave Dobbin, said his company is on schedule to launch its network in early 2010 in Canada after reaching a deal with telecommunications supplier Ericsson to begin building its network.


The Toronto-based company signed a five-year deal with Ericsson to build a network using high-speed packet access plus (HSPA+) technology in five major cities: Toronto, Vancouver, Calgary, Edmonton and Ottawa.

DAVE has also signed a roaming deal with T-Mobile to give its subscribers service south of the border.

The decision to go with HSPA+ network technology, which allows top download speeds as high as 21 megabits per second, potentially puts the company on the cutting edge of wireless in Canada.
However, Canadian giant Rogers Wireless is already rolling out its HSPA+ network, potentially bringing top download speeds almost three times faster than the company's current HSPA network. Rogers also uses Ericsson to build its network.
DAVE will be behind the biggest of the new wireless competitors, Globalive Wireless, which is looking to launch before the end of the year. Globalive has spectrum in every province except Quebec. Public Mobile, which has spectrum only in Ontario and Quebec, aims to start selling service before the end of the year.
The three major new wireless carriers have ambitious plans, but Alek Krstajic, CEO of Public Mobile Holdings believes the sheer scale and competitive advantage possessed by incumbent carriers Rogers Communications, Bell Canada and Telus Corp. will make it impossible for more than one of the new entrants to survive.
Dobbin disagrees, stating ,"There's room in the market place. There is a lot of opportunity out there to be addressed."
Although it will have a different name when it launches, DAVE Wireless takes its current name from its corporate name, Data & Audio Visual Enterprises Wireless Inc

SBA Communications changes strategy with its first international tower buy in Canada
July 31, 2009 - SBA Communications Corp. has cemented an international presence through the acquisition of towers in Canada, the company acknowledged during a conference call to investors
on Wednesday.
Jeffrey A. Stoops, president and chief executive officer, told investors that SBA Communications is "very excited about the prospect in Canada" through the addition of the 52 towers in the second quarter.
Stoops told analysts that SBA's main portfolio growth will continue to be within the United States, but the company is continuing to "explore other international markets."
American Tower Corporation took a short foray into Canada during 2000 after entering into a joint venture with Telemedia Corporation to form Canadian Tower.
Canadian Tower was expected to develop and acquire both wireless and broadcast towers throughout Canada starting with more than 20 broadcast towers contributed by Telemedia Radio Inc., a wholly owned subsidiary of Telemedia.
Although J. Michael Gearon, Jr. successfully headed American Tower's international business, the Canadian operation maintained separate management.
Site acquisition and collocation personnel from American Tower found it difficult to replicate the success they were used to in the U.S., stating that each province was like a separate country and Canada's wireless carriers' plans at that that time were less ambitious.
Two years later, Telemedia parceled off their assets and Canadian Tower folded.
SBA said its second-quarter revenue grew 21.7 percent as the company continues to benefit from an increase in site leasing revenue.
The wireless tower operator said total revenue for the quarter ended June 30 was $136.2 million, compared to $112 million in the same period a year ago.
Analysts polled by Thomson Reuters had predicted second-quarter revenue of $136.6 million.
The company posted a loss for the quarter of $29.4 million, or 25 cents per share, compared with a loss of $26.2 million, or 24 cents per share, the year earlier.
Site leasing revenue grew 25.2 percent to $117.3 million, while equity-free cash flow - considered a key measure in the company's financial well-being - rose 34.6 percent to $51 million.
"We produced another quarter of very solid results," Stoops said in a statement. "Our customers continue to be busy investing in their wireless networks and we executed well financially."
In addition to the 52 towers it bought in Canada, SBA bought another 43 towers in the second quarter and built 25 more, bringing its total owned towers to 8,004 by the end of the second quarter.
Since then, it has bought another tower for nearly $1 million and has agreed to buy another 43 towers for $18.3 million.
The company also released its third quarter and full-year revenue forecast for 2009. It said it expects third quarter revenue to be between $136.5 million and $141.5 million, and released a guideline of $543 million to $561 million for full-year 2009 revenue.

Crown Castle competing against American Tower in $1.6 billion-plus India deal
UPDATE: August 7 -Aircel Cellular has shortlisted four players — American Tower Corp, Crown Castle International, Bharti Infratel and the Tata-Quippo combine — for buying out its tower business in a deal worth $1.6 - 2 billion, according to an executive familiar with the development. These four companies will have access to Aircel's books, starting next week to begin due diligence.

UPDATE: July 28 - Crown Castle International and American Tower Corp have submitted bids worth $1.6 billion to $2 billion to take a controlling stake in Indian telecom operator Aircel's tower arm, the Economic Times reported, citing unnamed sources.

Reliance Infra, Bharti Infratel and Tata-Quippo are among others in the running for the tower arm, the paper said, citing senior people close to the development. Aircel is 74 percent owned by Malaysia's Maxis Communications.
_ _ _ _ _ _ _ _ _ _ _ _ _ _ _ _ _ _ _ _ _

July 22, 2009 - American Tower Corporation is reportedly ready to place a bid to purchase 12,000-
plus towers in India.
According to The Economic Times, ATC will compete against Tata-Quippo and a number of private-equity players who are set to place bids for Aircel's towers.
The paper cited an industry source close to the development. Aircel has set July 25 as the deadline for all potential bidders to respond to its bid invitation, following which the telco will shortlist potential bidders, a process that is expected to take over six months, according to the industry source.
Aircel's 12,000 towers are valued at about $1.5 billion, approximately $125,000 per structure. An industry executive with a tower company said that valuations had fallen further in India since the Tata-Quippo merger last December, and Aircel was likely to get about $100,000 per tower at current rates.

However, based upon ATC's acquisition of India's Xcel Telecom Private Limited's towers in March, the figure might be considerably lower. The Boston-based tower consolidator paid approximately $80,000 each for 1,700 tower sites.

Aircel, majority owned by Malaysia's Maxis Communications, has been reported to need $5 billion for an expansion plan to be a pan-India operator by the end of 2010. The company would also require additional capital if it were to bid for the upcoming 3G spectrum.
Aircel is the only company among the large private mobile operators which has not placed its towers into a separate entity, as completed by Bharti Airtel, Vodafone Essar, Reliance Communications, and Idea Cellular.

Site Link Construction acquires Crizer Brothers
July 19, 2009 - Site Link Construction, LLC, a Baltimore/Washington, DC area construction firm specializing in the installation of wireless telecommunications towers and network infrastructure, with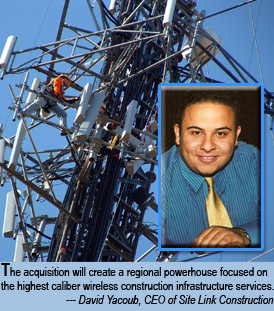 headquarters in Columbia, MD, has completed the asset purchase of Crizer Brothers, Inc., a local telecommunications construction company based in Alexandria, VA.
David Yacoub, the CEO of Site Link Construction, said the acquisition will create a "regional powerhouse" focused on the highest caliber wireless construction infrastructure services. Financial terms of the acquisition have not been disclosed.
Site Link Construction, and its sister company Site Link Wireless, currently employ 50 employees throughout the Mid-Atlantic and provide site acquisition, leasing, zoning, permitting and construction services to many of the national wireless telecommunication carriers in the region.
Charles Crizer, CEO of Crizer Brothers, said that the acquisition provided the "perfect opportunity to leverage the quality construction and RF experience of Crizer Brothers with Site Link Construction's position in the market place".
He went on to state that both companies were entirely home grown entities that have
achieved success independently through old fashion hard work and quality service.
Site Link Wireless was founded in 2002. Crizer Brothers, Inc. began operations in 2005.
Crizer said he will serve as the company's Director of Services while his brother Craig will assume the position of Director of Field Operations.
Yacoub stated, "By coming together, our two companies will achieve a far greater reach and provide enhanced services" to our clients than we were able to prior to the acquisition.

TESSCO's Wireless Guide earns top honors from country's leading marketing experts
July 9, 2009 - TESSCO Technologies Incorporated a value-added provider of the product and supply chain solutions needed to design, build, run, maintain and use wireless systems, was recently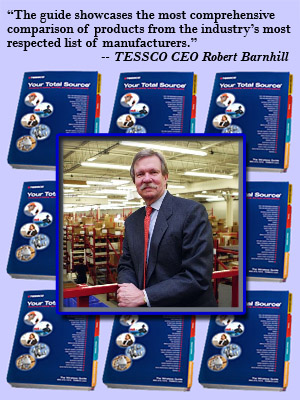 honored at the 2009 MCM Awards during the 26th Annual Conference for Catalog and Multichannel Merchants. ACCM is the world's largest and most comprehensive conference for multichannel marketing professionals who use catalogs, transactional web sites, and retail stores to reach their customers.
TESSCO won the Silver Award in the Print Cataloging Category for its submission of The Wireless Guide® - the wireless industry's must-have 1,700-page resource featuring 25,000 products, services and solutions for building, operating and using wireless systems.
According to the cataloging experts that perform the rigorous and in-depth review to determine which submissions meet the series of established critical benchmarks, all award-winning catalogs and web sites represent a mastery of merchandising, creativity, compelling copy, innovation, and marketing execution.
TESSCO Chairman, President and CEO Robert B. Barnhill commented, "TESSCO's reputation and value is as much about the education of the wireless industry as it is about our ability to offer the industry's leading choice of products and supply chain solutions needed to make wireless work."
"The Wireless Guide was created 27 years ago as a helpful resource for comparing and buying wireless products, and has since evolved into a knowledge source for customers who want to learn, compare and select everything needed for building, operating, and using wireless systems."
"The guide showcases the most comprehensive comparison of products from the industry's most respected list of manufacturers. This important recognition of The Wireless Guide further validates its value to both customers and manufacturers, and our industry position as Your Total Source for everything wireless," Barnhill said.
Coinciding with this award is TESSCO's launch of The Wireless Guide Online www.tessco.com - the newest Knowledge Tool offering for TESSCO's diverse customer base. The well-known Wireless Guide is the industry's premier tool for wireless professionals, and now for the first time, customers can have this buying experience in an online format - virtually and easily browsing through what would ordinarily be 1,700 print pages of industry-leading products, services and solutions.
Offering frequently updated product selections and categories, as well as the most current and custom pricing, this eco-friendly resource also features robust, interactive search capabilities and application illustrations to help build solutions in real time, across 27 product categories that cover the entire wireless spectrum.

Open Range to rely upon Horvath Towers to assist in deploying their national network
July 8, 2009 - Horvath Towers, based in South Bend, Ind., a leading wireless communication tower developer, has signed a national build to suit agreement with Open Range Communications,
headquartered in Greenwood Village, Colo.

In January 2009, Open Range Communications received a $100 million investment from JPMorgan's private equity arm, One Equity Partners. The investment was a prerequisite to a $267 million Broadband Access Loan from the United States Department of Agriculture's Rural Development Utilities Program.

Within the next five years, Open Range, through the use of WiMAX technology, plans to deliver wireless broadband to more than 500 un-served and underserved communities within the United States.

Horvath Towers will partner with ORC by developing tower sites in the Mountain Region, Midwest and Southeast enabling the deployment of the Open Range network.

"Not only is 4G WiMAX leading edge technology, it is the best way to rapidly build and deploy a high-speed broadband network in areas of limited infrastructure," said Keith Paglusch, executive vice president of Open Range Communications. "This partnership with Horvath Towers enables Open Range to deploy high-speed broadband Internet to millions of Americans in several regions in the country where Horvath will support us."

"We are looking forward to working with Open Range over the next five years to provide a critical component of the infrastructure needed to bring broadband services to the rural communities across the country," said Jackie Horvath, CEO of Horvath Towers.

Horvath Communications, Inc. was founded in 1996 by Jackie Horvath. Since the company's inception, Horvath has grown from owning a few towers in northern Indiana to owning and developing multiple tower sites throughout the country.

These towers are consistently rated among the highest for occupancy in their respective regions, according to Horvath. Horvath Towers is financed by Peppertree Capital, a private equity fund focused on growth equity in the telecommunications, media and recurring services.

Dielectric receives grant to increase broadband coverage and decrease the nation's towers
July 1, 2009 - Dielectric Communications, a division of SPX and a leader in broadcast antenna systems, has been awarded a grant in the amount of $2.2M from the Maine Technology Institute's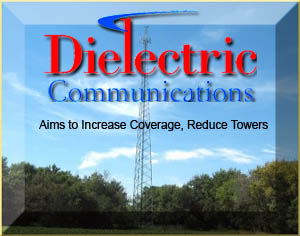 Maine Technology Asset Fund to develop a wireless communication laboratory at the University of Maine.
In collaboration with the University, Dielectric will work to expand its cutting-edge wireless technology platform to new applications - including a more cost-effective method of delivering wireless broadband services to fixed and mobile users in rural Maine that can then be applied in other rural areas worldwide.

"Not only will the MTAF grant provide the foundation for global growth opportunities for our company, which has been doing business in Maine for 67 years, but it's a win-win for the state and the University as well," said Garrett VanAtta, president of Dielectric Communications.
"We expect the laboratory to evolve into a global center for wireless innovation, which will attract new federal and industry grant funds to the University and better prepare engineering students for high-tech positions. And, since other Maine businesses will have access to the technology, the promise of wireless broadband access for all Maine citizens may soon become a reality."

"The establishment of a new state-of-the-art laboratory at the Electrical and Computer Engineering Department will allow University researchers and Dielectric engineers to work toward the creation of the next generation of wireless communications devices and networks," said Dr. Mohamad T. Musavi, chair and professor of the ECE Department.
The novelty of this collaborative project, Dr. Musavi said, is in the development of enhanced design, testing, and fabrication of complex wireless systems with 10 times the coverage provided by existing technology. This improvement in coverage allows a substantial reduction in the number of cell towers needed. In alignment with a desire by Dielectric and the University to develop "green" solutions, the implementation of this technology also results in significant energy savings.

SBA's 10th year of listing lights up Times Square
June 19, 2009 - Jeffrey Stoops, President and Chief Executive Officer of SBA Communications Corporation, presided over the opening bell ceremony on June 16 at the NASDAQ stock exchange in
recognition of the company's tenth year of being listed.
SBA was also featured on the exchange's multi story sign fronting Times Square.
The stock immediately jumped $.25; American Tower Corporation joined in with an $.11 increase and Crown Castle trailed at $.07.
Stoops recently spoke at the RBC North American Capital Markets Technology Conference in San Francisco, Calif. Prior to his presentation, RBC upgraded SBA from sector perform to outperform.
SBA is the third largest owner and operator of wireless communications infrastructures publicly traded company in the U.S.

TowerWorx inks India joint venture
June 8, 2009 - New Delhi-based ANG Auto announced today that it has entered into a joint venture with TowerWorx of Pryor, Oklahoma to manufacture and market mobile tower solutions in the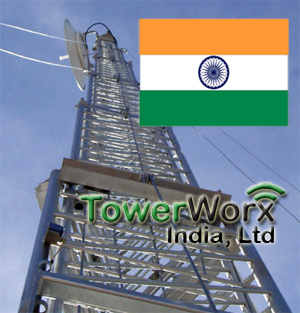 country. The joint venture - TowerWorx India Ltd - would begin operations in India during August, according to the filing the company made with the Bombay Stock Exchange. Both companies will pick up a 50% ownership in the joint venture.
Mobile telephone companies in India would now be able to leverage substantial technological benefit in terms of multiple carrier capability and rapid deployment capability of the towers, according to the filing.

Currently, India has approximately 130,000 towers and is said to need an additional 90,000 to meet the 2010 subscriber demand.

TowerWorx is the leading US mobile tower producer with a large consumer base spread across the globe. It counts AT&T, T-Mobile and Verizon among its large consumer base.
ANG Auto Limited is engaged in the manufacture and export of a large number of heavy commercial vehicle components and trailers in India. The company operates out of five state-of-the art production and assembly units in North India.
The company has a dominant presence as a provider of complete undercarriage solutions for trucks and trailers and is the preferred name globally of the quality of its products such s heavy vehicle spare parts and automotive trailer parts.

TowerWorx is a certified woman-owned business. The company has over 20 years of combined experience in tower design and process engineering. With its diverse technical background, the company has been successful in consistently delivering custom integrated solutions to meet the varied requirements of its customers.

AT&T's mobile broadband speed boost to provide needed injection for industry contractors
May 27, 2009 - AT&T today announced plans to upgrade the nation's fastest 3G network to deliver considerably faster mobile broadband speeds.

The news was welcomed by many contractors that have seen a lull in certain markets for third quarter projects. AT&T said it would deploy about 2,100 new cell sites across the country. The network upgrades are slated to begin around September, with completion expected in 2011. AT&T did not identify what vendors will deploy the upgrade
The upgrade to High Speed Packet Access (HSPA) 7.2 technology is part of AT&T's plan for continued investments to deliver the nation's best mobile broadband experience - the ideal combination of speed, coverage and best device line-up.
AT&T says that they have the nation's fastest 3G network and have attracted more than twice the number of smartphone users than any other competitor.
With its network built on the 3G UMTS technology that is commonly deployed throughout the world, AT&T believes it can boost the speed of its mobile broadband network and offer a wide variety of devices to take advantage of it well in advance of 2011-2012, when most industry observers expect 4G LTE networks and device availability to scale. AT&T plans to begin LTE trials in 2010, with deployment beginning in 2011.
In addition to the planned speed upgrade, AT&T is enhancing its mobile broadband coverage by nearly doubling the wireless spectrum dedicated to 3G in most metropolitan areas to deliver stronger in-building reception and more overall network capacity. Also, AT&T is adding thousands of new cell site backhaul connections to support the higher mobile broadband speeds enabled by HSPA 7.2 and LTE.
The upgraded network platform could allow for theoretical peak speeds of 7.2Mbps. However, typical real-world downlink and uplink speeds experienced by customers with upgraded 3G will be less than the theoretical peak and will vary based on a number of factors, including location, device, and overall traffic on the local network at a given time.
The speed upgrade is one of several ongoing initiatives to expand and enhance AT&T's mobile broadband service.
Other key projects in 2009 include:
* Near-Doubling Radio Frequency Capacity. In 2008 and 2009 to date, high-quality 850 MHz spectrum has been deployed in more than half of AT&T's 3G network footprint to improve overall coverage and in-building reception, with additional markets planned for later in the year.
*More Bandwidth to Cell Sites. They are adding fiber-optic connectivity and additional capacity to thousands of cell sites across the country this year, expanding the critical connections that deliver traffic from a cell site into the global IP backbone network. These upgrades will support the higher mobile broadband speeds enabled by both HSPA 7.2 and LTE.

Indus first in world to have 100,000 towers
May 27, 2009 - Indus Towers, a joint venture between three top telecom companies- Airtel, Vodafone and Idea- today became the first company in the world to have over 100,000 towers under its
management. Bharti Airtel and Vodafone, each hold 42 per cent stake in Indus Towers, while Idea Cellular holds 16 per cent.
In comparison, if American Tower Corporation and Crown Castle International - the two largest tower owners in the US - were to merge, their total tower assets would only be half of Indus Towers' portfolio.
"In a short span, Indus Towers has built a robust, scalable, asset centric operating model, which provides passive infrastructure services to all operators on a non- discriminatory basis with enhanced focus on energy efficiency," said Akhil Gupta, chairman, Indus Towers. The company is increasing its portfolio by nearly 7,000 additional tower tenants every month and is working towards a tenancy ratio of two per site.
"Indus will also be opening a state-of-the-art 24x7 Tower Operating Center by July 2009, which will monitor, control and analyze all tower site related activities to provide a better network uptime to its customers," a company statement said.
The company is also working with TERI (The Energy and Resources Institute, India) to explore the possibility of integration of energy efficiency measures as well as renewable energy-based supply side options in telecom shelters in India and remains strongly committed to the reduction of carbon emissions.
In March, American Tower Corporation announced that it will acquire India's Xcel Telecom Private Limited. Although financial terms of the transaction were not disclosed, reports indicate that the Boston-based tower consolidator is paying approximately $80,000 a piece for the 1,700 tower sites, bringing their tower count north of 2,000.

Merger of two Florida contractors canceled
May 26, 2009 - The expected merger of Global Broadcast Services, LLC of Naples, FL and Tower and Land Communications of Pompano Beach, FL was called off this week.
According to Darryl Elliot, of Global Broadcast Services, who was to assume the position of Chief Executive Officer of the merged firms, it was mutually agreed that each company should operate independently from each other.
"GBS wishes TLC only the best," Elliot said.
"Combining the two companies will result in a solid, stronger and more strategic business than any of us could have achieved independently," said Nancy Nieto of Tower and Land Communications when the merger announcement was made in April.

Industry loses well-respected veteran Johnny King
May 22, 2009 - Services will be held today for well-known and respected industry leader Johnny King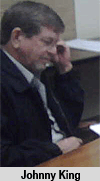 who suddenly passed away Tuesday afternoon at age 58.
King, with 19 years of experience in the wireless industry, was Vice President of Operations for Data Cell Systems of Winnsboro, LA. He was a licensed electrician and started his career with Data Cell in 1991 as a manager of construction, helping to develop the company into one of the Southwest's major turnkey construction firms.
In 1996 he served as area manager for Specialty Constructors and American Tower Corporation. He was responsible for hiring, training and development of installation and maintenance teams as well as quality control and safety.

Following King's guidance, many employees went on to found their own companies.

His sons, Johnny King, Jr. and Dewey King were also mentored by their father and are well respected industry managers with other companies.
In addition to his sons, King is survived by his wife Linda Parker King and his daughter, Cheryl Gansemer; nine grandchildren and one great grandchild.
He is also survived by eight brothers and sisters.
A native of Mississippi, King had been a resident of LaPlace, La. for the past 12 years.
Visitation will be held today at the Millet-Guidry Funeral Home in LaPlace from 1:00 p.m. to 3:00 p.m. A service will be held at 3:00 p.m. with burial in St. John Memorial Gardens Cemetery.

CommScope provides the Cowboys with one of the world's most complex indoor cellular systems
May 11, 2009 - CommScope was chosen to provide network infrastructure and cellular coverage and capacity solutions for the Dallas Cowboys' new stadium in Arlington, TX, the nation's largest and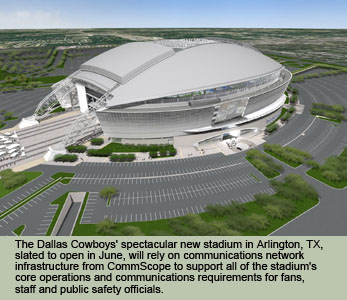 most spectacular domed venue.
"The Dallas Cowboys' new stadium will become one of the most visible buildings in the world and, as a part of that, we needed the most advanced communications network we could find-not just for today but also looking into the future," said Jerry Jones, owner and general manager, Dallas Cowboys Football Club. "CommScope helped us craft one of the finest high-performance networks on the planet. We have a vision for a place that reflects the emotion and competition encapsulated by the stadium, and CommScope has helped bring that to life."
The state-of-the-art venue, scheduled to open June 2009, will use CommScope's SYSTIMAX® high-performance network solutions to create the world's largest internet protocol television (IPTV) installation and operate the stadium's data center and other technical operations. In addition, the stadium will feature an extensive in-building wireless communications network from Andrew that will provide complete cellular coverage in the stadium and its surrounding property for all spectators and team officials, coaching staff, employees and public safety agencies.
"We are extremely proud that this first-class stadium also will be a showcase for CommScope and its advanced network connectivity solutions," said Brian Garrett, president and chief operating officer, CommScope. "This is the one of the most prominent examples to date of CommScope's capabilities to support customers with multiple application requirements, in this case wireless and enterprise connectivity infrastructure. This breadth of solutions is a differentiator for CommScope that delivers great benefit to customers such as the Dallas Cowboys."

Tower Consultants, Inc. acquires rights to Kline Towers' extensive drawing portfolio
April 21, 2009 - Tower Consultants, Inc. has acquired the exclusive rights to Kline Towers' drawing collection.
Kline Towers, established in 1953 by Kline Iron & Steel, of Columbia, SC, has maintained their
reputation as one of the best tall tower providers in the nation. Kline has built hundreds of tall structures with the majority of those towers still in use today.
OmniAmerica Wireless LLC acquired a one third interest in Kline Towers in 1997. American Tower Corporation acquired OmniAmerica in 1999 and Kline Towers later became a subsidiary of American Tower. Kline Towers was sold in 2004 to SPX Corporation and incorporated into SPX's Dielectric Tower Operations, In 2006 it was then sold to Liberty Industries LC, a privately owned company doing business as Tower Innovations in Newburgh, IN.
TCI, a tower engineering and turnkey project management company with expertise in tall towers, brings over 150 years of combined tower engineering experience in the industry. TCI engineers have first hand knowledge of Kline Towers, having been prior employees of Kline Towers.
Established in 2005 by Jean-Alain Lecordier (former VP of Engineering, Kline Towers) and Greg Kelish (former VP of Operations, Spectrasite Broadcast Group), TCI has successfully completed over 500 tower projects to date. TCI is the new generation of tower engineering company that takes pride in providing a full range of tower services with unique, diverse, and cost effective solutions.
TCI has its headquarters in Columbia, SC, and satellite offices in Seattle, WA and Dallas TX.
"We are very proud to have the exclusive rights to the Kline Tower portfolio," said President of TCI Jean-Alain Lecordier who was with Kline Towers for 18 years. "This gives us an opportunity to provide current Kline Towers owners with an extensive range of services from structural analysis and tower modifications, to any maintenance issue a tower owner may face".
"Kline Towers had a history of high quality and integrity when it came to tower manufacturing and engineering. TCI upholds that same tradition of excellence," said CEO of TCI Greg Kelish.

Tower & Land Communications and Global Broadcast Services merge
April 20, 2009 - Tower & Land Communications, of Pompano Beach, FL, a turnkey provider to the wireless communication industry, announced that it has merged with Global Broadcast Services of Naples, FL, a fast growing communications services company whose management team has over 80 years of combined experience in the design, deployment, installation, maintenance and up grades of broadcast, wireless, telecom and wind powered systems.

"We believe that, with these two companies, our growth will be significant. Based on our experience coupled with this strategic partnership we will provide cost effective solutions and results to the most complex and schedule-driven projects," said Darryl Elliott, who will assume the position of Chief Executive Officer. Elliott further added, "I am excited to work with and lead our experienced management team and this great organization in continuing our consistent track record of delivering for our employees and customers".
Combining the two companies will result in "a solid, stronger and more strategic business than any of us could have achieved independently," said Nancy Nieto who will continue to assume the position of Chief Operating Officer. "We believe this combination will further enhance our position as a national leader in innovative solutions with a top-tier customer base that will allow us to address a broader spectrum of customer needs," Nieto said.
Combined the company will offer services from site acquisition and site maintenance to full turnkey construction. Nieto said, based upon their equipment capacity they will be able to build towers that can exceed 2,000 feet as well as continue their focus on wind tower erections and green energy solutions.

Two tower company chiefs compensated a combined $9 million in 2008
March 27, 2009 - Regulatory filings today by American Tower Corp. and SBA Communications show that their CEO's were compensated in 2008 - according to required reporting procedures - $6,723,712
and $2,177,123 respectively.
American Tower Corp.'s stock fell 31% last year, putting many employees' 2008 stock options under water, including its chairman, president and chief executive officer's options.
CEO James Taiclet, Jr.'s total compensation increased $526,711 from the previous year, according the Edgar regulatory filing.
Taiclet received a salary of $876,750, which marked a 5 % increase over the prior year, and he was awarded a performance-related bonus of about $1.1 million, up from $701,400 in the prior year.
Taiclet also received $25,172 in other compensation, which included matching contributions to a retirement plan, a $12,000 car allowance, reimbursements for parking expenses at the company's Boston headquarters and the value related to personal use of company tickets to sports and entertainment events.
In addition, he received stock options and restricted stock valued at $4,736,790 His stock options were provided with an exercise price of $37.70, higher than where the company's shares are trading now, meaning the award is currently worth less. Shares ended trading today at $32.01.The 52-week high for ATC's stock was $46.10.
Whereas AIG executives were castigated for providing excessive bonuses to the same people that were responsible for the company's almost bankrupt position, Taiclet has shepherded American Tower to its best financial year since the company was founded.
Jeffrey Stoops, President and CEO of rival SBA Communications Corporation received a salary in 2008 of $490,000, a $15,000 increase from 2007. He also received a $15,000 increase in his $490,000 bonus.
During fiscal year 2008 SBA's net loss narrowed to $46.76 million or $0.43 per share from $77.88 million or $0.74 per share in 2007. Stoops has seen his company's annual revenue increase 16.4% to $474.95 million from $408.20 million a year ago.
Parking compensation was not provided to Stoops since the Boca Raton, FL-based company does not have to use a private garage, but the executive was provided an additional $12,009 compensation.
The amount represented $9,009 of reimbursements for health insurance and medical expenses not generally provided to all employees and $3,000 of company matching contributions to Stoops' 401(k) plan.
Stoops also received $1,185,114 in compensation for option awards. The exercise price for the 150,000 options he received was at $32.39. SBA's stock closed today at $23.90 leaving 37,500 of them vested on February 28 valueless on that date. The 52-week high for SBA's stock was $38.50.
Stoops' total compensation increased $262,228 during 2008.
Tower aggregator Crown Castle International's regulatory filing for executive compensations is expected to be submitted early next month. President and CEO John Kelly in 2007 received almost $4.5 million in compensation. Kelly's salary was $495,275 and he received a bonus of $821,965.
Kelly stepped down in April of 2008 and was replaced by the company's CFO, Ben Moreland. Moreland's compensation in 2007 was almost $3 million, a one-third increase over 2006.

BCI is awarded major Cox Communications' design and construction services contract
March 27, 2009 - Berliner Communications, Inc., a nationwide, self-performing, full turnkey service vendor to wireless communications industry, has announced that BCI has been selected by Cox
Communications to assist with the design and construction of Cox's 3G wireless networks.
BCI is providing site acquisition, site design and construction management for Cox's wireless sites. Cox is utilizing the spectrum it purchased from the FCC's Advanced Wireless Spectrum Auction to build its wireless networks.
Cox last fall announced plans to launch mobile-phone services in 2009. In addition to building its own 3G networks, the operator plans to resell wireless Sprint Nextel services.
"Our team is excited about working with Cox on this significant milestone in their company's history," said Rich Berliner, CEO of BCI. "We bring 14 years of hands-on experience and a team of industry experts to help Cox build a high performance network to meet their timing and budget requirements. Our focus on speed, value and quality, and our constant commitment to customer service is the cornerstone of our relationship."
"Through our entry into the wireless industry, it is paramount that we select providers with proven wireless experience," said Stephen Bye, vice president of Cox Wireless. "We are committed to enriching the Cox customer experience by adding greater mobility through the addition of wireless services. Our relationship with BCI is enabling us to deliver on our commitment."
BCI, based in Elmwood Park, N.J., has 19 locations across the U.S. and more than 350 employees.
Cox is using the spectrum it purchased in the Federal Communications Commission's Advanced Wireless Spectrum auction to build its 3G wireless networks.

TCI taps Kutasi to head its business development
March 27, 2009 - Tower Consultants, Inc., of Irmo, SC, has added Les Kutasi to its team as their business development manager. Kutasi will focus his expertise in the tower engineering marketplace
to enhance TCI product offerings and open doors to new customers.
He has over 20 years of experience in the broadcasting and tower industry in multiple functions between Dielectric Communications and Stainless LLC.
"With Les's background and experience, we are very excited to have Les aboard to provide us with new growth opportunities," said President Jean-Alain Lecordier.
"I have been in this industry my whole professional career and I am thrilled that I have joined a company that has a great foundation of engineering expertise and has a history of excellent customer service. I look forward to working with old and new customers to market the products and services that Tower Consultants Inc has to offer", Kutasi said.
Tower Consultants, Inc., a tower engineering company with project management capabilities has over 150 years of engineering experience in the tower industry with professional engineering registrations in over 40 states.

American Tower acquisition of Xcel Telecom will jump-start its footprint in India
March 17, 2009 - American Tower Corporation announced today that it will acquire India's Xcel Telecom Private Limited. Although financial terms of the transaction were not disclosed, reports indicate that the Boston-based tower consolidator is paying approximately $80,000 a piece for the 1,700 tower sites.
The $136 million deal will help American Tower to strengthen its foothold in the world's fastest growing telecom market. The U.S.'s largest tower owner has been in India for a couple of years and their assets are reported to be approximately 300 towers.
It is not known if one of the reasons for the low valuation is because Xcel did not have a strong tenant base and was following the U.S.'s early build out plan of providing bare steel sisters wherever possible.
The transaction is expected to close in the second quarter.
Xcel, an Indian company founded by former BPL Mobile chief executive Sandip Basu, was one of the late entrants in the Indian tower market, but acquired or built the 1,700 sites within the past two years.
The company is funded and owned by a subsidiary of Texas-based Q Investments.
Last year, Xcel said that it planned to set up and own a substantial amount of towers in India and become one of the country's largest independently owned shared telecommunications providers.
With the sale of its entire portfolio to American Tower, their business model has changed.
Amit Sharma, executive vice-president and president, Asia of American Tower, said, "India is one of the fastest growing telecom markets with the tower market seeing a record growth. This acquisition comes with a good team of people and is in line with our plans for the country."
He said the acquisition would strengthen American Tower's base in India. Combined with American Tower's existing operations in India, the acquisition will create a leading independent tower company with a combined portfolio of approximately 2,000 tower sites in 15 telecom circles.
Prior to joining American Tower, Sharma led country teams in India and Southeast Asia for Motorola, as Country President, India and as Head of Strategy, Asia-Pacific.
According to the Telecom Regulatory Authority of India, as of October 2008, the country has a mobile subscriber base of 325 million. By 2010 it is expected to swell to 500 million.
Currently, India has approximately 130,000 towers and is said to need an additional 90,000 to meet the 2010 subscriber demand.
Last month, James Taiclet, American Tower's CEO, said that the company's strength is in buying and building communications towers and it wasn't eyeing a minority stake in Reliance Communications-controlled Reliance Infratel, India's largest tower owner.
"Our goal has always been operational control of tower assets," Taiclet said.
Rival Crown Castle International was also reportedly looking at a 5% minority share in Reliance Infratel.
Reliance has a capex plan for building 16,000 towers in 2009. It currently has 42,000 towers.

Skyway Towers' investors increase firm's equity commitment to $55 million
March 17, 2009 - Skyway Towers, LLC, a leading wireless communications tower developer based in Tampa, Fl., announced today that its investors, Tinicum Capital Partners II, L.P. and Permit Capital Private Equity Fund, L.P. have increased their equity commitment from $30 million to $55 million.
Skyway will use the additional capital to continue to support its customers' requirements for high quality wireless communications towers in strategic locations. Dan Behuniak, Skyway's CEO, said, "Since starting the company in late 2005, we've been fortunate to work with a growing list of the largest and most successful wireless service providers in the United States and be supported by two stable and constructive investment partnerships."
Trip Zedlitz, a partner at TCP, said, "We've been delighted with the Skyway's success in the marketplace and its focus on meeting the needs of the wireless service providers. We are pleased with the pace and results of our investment to date and look forward to financing additional high quality towers."
Skyway was founded by a management team with roots in the wireless carrier industry. It develops, owns and operates wireless communications towers throughout the U.S. For more information, visit www.skywaytowers.com.

Young promoted to Crown Castle's COO post
February 21, 2009 - Crown Castle International Corp. has announced that, effective immediately, the Board of Directors has promoted James D. Young, President -- Tower Operations, to Chief Operating
Officer, a previously vacant position.

Young was appointed President -- Tower Operations in October 2005 and has nearly 25 years of experience in the telecom industry. Before joining Crown Castle, Young served as the Region Vice President -- Engineering & Operations at Sprint Nextel Corp.

``I would like to congratulate Jim on this well-deserved promotion. Jim did a tremendous job leading the organization through the integration of the Global Signal acquisition and has been instrumental in improving our industry-leading customer service. He has shown great leadership in creating efficiency gains in our processes and has effectively deployed technology to scale our business,' stated Ben Moreland, President and Chief Executive Officer of Crown Castle.

Skyway Towers acquires 60 communications towers from Towers of Texas portfolio
February 19, 2009 - Skyway Towers today announced the initial closing to acquire a
total of 60 communications towers from Towers of Texas, Ltd. Towers of Texas is a leading developer and owner of wireless communications facilities focused in the mid-central region of the U.S. and is headquartered in Sandia, Texas.

"The Towers of Texas acquisition marks Skyway's continued growth in the marketplace said Dan Behuniak, Chief Executive Officer, Skyway Towers.

"We are excited about the potential of these very attractive locations. We are also looking forward to a long and prosperous partnership with a high quality developer like Towers of Texas."

"This agreement concludes a targeted but competitive process, whereby we concluded that Skyway offered us compelling value to our shareholders and a path of certainty to closure," said Charlie Bednorz of Towers of Texas. "We enjoyed working with the Skyway team and look forward to closing all of the towers contemplated in this transaction."

"The Towers of Texas portfolio is an ideal complement to our existing footprint of towers" said Eric P. Bondurant, Senior Vice President, Skyway Towers.

Towers of Texas was represented exclusively by Media Venture Partners in the transaction.

After the closing of the acquisition, Skyway will own more than 150 towers located across the U.S. Terms of the acquisition remain confidential, as both parties are privately held.

Tower manufacturers and owners are seemingly unaffected by stagnant economy
January 16, 2009 - Noted industry analyst Clayton Moran, of the Stanford Group Company, believes that that two of the largest wireless companies, AT&T and Verizon Wireless, are unlikely to pull back on wireless spending - AT&T because of the launch of the iPhone and the resulting network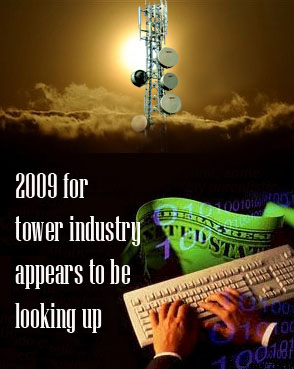 demands, and Verizon because they are historically very steady in building out their network. Therefore the two biggest wireless companies are unlikely to reduce capital expenditures. As such, he doubts that the tower growth outlook will change, a position taken by the three public tower company executives.

A number of tower and accessories manufacturers say that initial first quarter sales are indicating that the industry is weathering the national crisis quite well and they expect to see continued growth. However, they declined to discuss how tightening credit markets are affecting their business.
"Over the next five years 250,000 additional towers will be required in the U.S. just to keep up with existing demands," said Beau Aero, of GlenMartin, Inc., a global tower solutions provider headquartered in Boonville, Mo.
According to Aero, current research shows more Americans are ditching traditional landlines in favor of cell phone services, based upon the results of a federal survey released in December.
More than one in six American households, or 17.5 percent, depended solely on cell phones for their telephone communications during 2008, up from 13.6 percent a full year earlier, according to survey results released by the Centers for Disease Control and Prevention. And 13.3 percent of American households reportedly received all or almost all of their calls on cell phones despite having a landline telephone in their home.

Moran says the data demand from wireless subscribers is driving wireless carriers to invest in their networks by building new cell sites, therefore driving good growth for tower companies.
Four billion cell phones are currently in operation, representing almost two thirds of the planet's population.

Aero says that this astronomical number not only means large revenue for cell phone companies, but also a bright outlook in the telecommunications industry.
In 2008, Moran said the major tower companies' organic revenue growth was about 10%. In 2009, he said it will probably be more like high single digits, 8% or so, and probably will taper off over the upcoming years in part because of the magnitude of the industry.
He said that the use of wireless data services grew about 50% in 2008 and now represent over 20% of carrier revenue per user.
In his analysis of the public tower companies' growth and financing issues, Moran said that although the credit crunch does impact the tower stocks, a recession does not impact tower cash flow. His comments can be found here: Cell Tower Outlook 2009

Industry continues efforts to boost networks in preparation for Presidential Inauguration
January 16, 2009 - As the 2009 Presidential Inauguration quickly approaches, wireless companies and installation contractors are continuing their ongoing efforts to enhance, increase and optimize their network capacities in and around Washington, D.C. to accommodate the expected surge in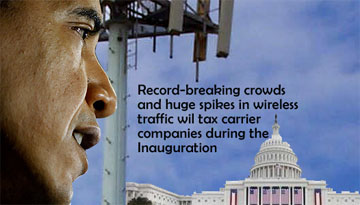 demand.
"For months, wireless carriers have been working hard to prepare for what could be an unprecedented Inauguration week," said Steve Largent, President and CEO of CTIA-The Wireless Association. "Companies are going to extraordinary lengths investing significant amounts of time and money, and are doing everything within their power to boost network capacities in Washington, D.C. for this historic event."
In anticipation of record-breaking crowds and huge spikes in wireless traffic, carrier companies are deploying additional technicians to monitor their networks and work with all government agencies involved in the Inauguration events, and they are taking all available steps to address capacity issues. Some of these steps include:
* Adding new radio channels to augment existing cell sites.
* Provisioning additional portable sites, such as COWS (Cells on Wheels) and COLTS (Cells on Light Trucks) to increase network capacity.
* Expanding backhaul capacity and connections with the Public Switched Telephone Network (PSTN) to ensure maximum capacity for wireless users within the physical limits of spectrum and the sites available to carriers.
* Enhancing in-building wireless coverage at key locations throughout Washington, D.C.
"Despite all the industry's efforts to increase network capacity, it's really important for the public to understand that unusually large crowds can generate congestion and communications delays," Largent continued.
"Think of a wireless network like a highway. Even though we're building more lanes, if millions of people jump on the road at the same time, there could be a traffic jam. For this reason, we want to remind Inaugural event attendees to do their part in decreasing network demand by texting instead of placing voice calls, and holding off on sending cell phone pictures or video until after the events are over."