Ice is culprit in toppling of 1,204' Kansas FM tower
March 30, 2009 - A 1,204-foot radio tower north of Wichita has collapsed, probably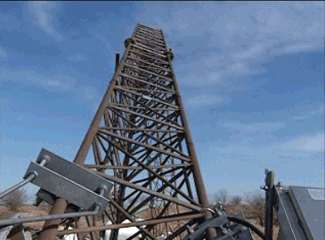 because of heavy ice.
The broadcast tower for KYQQ-FM fell on Saturday at a site near Winfield. Ks. No injuries or damage to surrounding structures was reported.
An initial examination by Journal Broadcast Group's engineers showed heavy icing and wind from Saturday's storm as a possibly cause of the collapse. They are investigating whether other factors contributed. Icing on tower members was reported to be more than two inches.
By Sunday, the Spanish language broadcast signal, Radio Lobo 106.5, had been restored on an auxiliary site. The station is licensed to transmit at 100,000 watts.

Two Maltas, but one holds the world's record
with 2,111 more cell sites
March 27, 2009 - A total of 2,100 rural residents in Malta, Mt. receive mobile service through three cell tower sites. You'll also find an omni antenna in the center of town sitting atop an aging wooden pole, slightly off plumb, next to the Amtrak station
bordering the downtown park.
Otherwise, the view in big sky country is unfettered with communications towers, and residents appear to enjoy sufficient mobile coverage to call their neighbors and tell them about a recent discovery of a flock of pelicans, piping plovers or black footed ferrets in a nearby wildlife refuge.
Turn east at Route 2, continue northeast and southeast for another 5,785 miles and you will end up on a small rock set in the southern Mediterranean between Sicily and North Africa, only 18 miles long, with a population of 410,000.
It's the Republic of Malta and it appears to hold the distinction of having more cell sites per resident than any other country in the world, one for every 194 Maltese citizens.
Malta's high concentration of cell sites, totaling 2,114, eclipses the UK where its 61 million population and 47,000 sites provides one for every 1,297 people.
America fares slightly better than the UK. With 304 million residents, based upon CTIA-The Wireless Association's 2008 estimate of cell sites of 240,000, the ratio is one site for every 1,266 inhabitants.
Please see: Republic suffering from slack planning

ERF says to EMTs and EMS: Whoops!
March 26, 2009 - A car came close to being hit by a falling paging tower used by the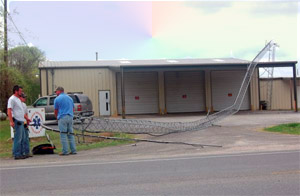 Blanco EMS and Volunteer Fire Department in Blanco County, Tx. on Loop 165 Monday.
Tim Gibbons, EMT with the Bulverde-Spring Branch EMS department, who has been working with the Blanco Volunteer Ambulance Corps, said that the tower fell and just barely missed the car. "We are glad that no one was injured."
A crew from ERF Wireless/Momentum had been retrofitting the aging tower to prolong its use by installing new guy wires to a new anchor when the guy wires reportedly slipped and the tower fell into the road.
ERF, an internet service provider out of League City, was able to have its workers attach the paging system to a tower on the other side of the building.

Webinar will focus upon Kentucky opportunities
March 23, 2009 - A webinar for Kentucky broadband providers will be hosted by ConnectKentucky and Connected Nation on Thursday, March 26, 2009 from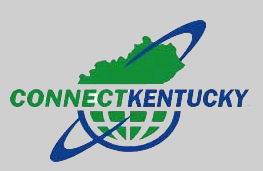 10:00 a.m. to 11:00 a.m. EDT.
The presentation will include a 30 minute update on the federal funding for broadband stimulus dollars and how to start planning now for opportunities that may involve tower acquisition, design and installation in underserved markets. The presentation will be followed by 30 minutes of Q&As.
To access the call, dial 800-882-3610, passcode 9588819#.
To access the web-based presentation, follow the link: https://www2.gotomeeting.com/register/445155195

Illinois is one step closer to becoming the home of the world's tallest self supporting tower
March 23, 2009 - The McHenry County College Board of Trustees has agreed to sell 3.6 acres of its campus in Crystal Lake, Il. for the site that will host the world's tallest self supporting tower. However, the hurdles for developer BMB Communications
Management have just begun as the Oklahoma company attempts to get the necessary approvals to erect the 1,500-foot broadcast structure.
Faced with competing property owners willing to sell their land including the local park district, the college board voted unanimously, to sell the land for the inflated value of $6 million.
BMB would donate an additional $1 million to the college if the company manages to sell all five broadcast slots on the tower in the first five years of the agreement. By donating the money to the college, the company will be able to write off the purchase as a charitable contribution for tax purposes, MCC Board Attorney Sandra Kerrick said. The estimated value of the property is $400,000.
The tower is being designed by Ernie Jones, vice president of structural engineering at ERI.
Although college board members are envisioning new buildings and additional equipment for labs from the possible $7 million donation, it may not be available if BMB can't get the associated approvals required to build the structure listed in their contract as:
1-FAA Determination of No Hazard
2-Crystal Lake City Zoning and Platting, as required
3-National Environmental Protection Agency (NEPA) approval
4-State Historical Officer (SHPO) approval
5-All Tribal approvals
6-Any County or State Zoning approvals
7-FCC Antenna Registration approval
8-Soils Testing
9-Location of tower approved by both Seller and Buyer after completion of survey
If these approvals can't be obtained within six months, BMB is only out a $2,500 earnest money deposit. The developer also has the ability to extend the outside closing date three times for six months at a cost each time of $15,000.
If BMB is unable to sign at least four radio or TV broadcasters within these time frames they can also walk away from the agreement.

Gore opts to open his keynote speech to the press
March 23, 2009 - Former Vice President Al Gore has reconsidered his previous ban on allowing the press to cover his upcoming keynote address April 3 at the
International CTIA Wireless conference in Las Vegas.
Gore routinely bans press from his talks and last week the association said that the ban was at Gore's request.
However, today CTIA said that due to a high degree of interest, Gore, Nobel Peace Prize winner and 45th Vice President of the United States, has opened his CTIA keynote to the press.
Gore is scheduled to address attendees representing the global wireless industry on Friday, April 3 at 9:30 a.m. at the Las Vegas Convention Center. During the hour-long session, he will discuss the relationships between technology, the economy and the environment. The International CTIA WIRELESS 2009 tradeshow and conference takes place April 1-3.
Gore is a member of the board of directors of Apple, Inc. and a senior advisor to Google-both member organizations of CTIA-The Wireless Association.

Trust fund set up for Florida tower worker's family
March 20, 2009 - A visitation for family and friends will be held for Clinton "Clint" Waters on Sunday, March 22 from 2:00 through 4:00 p.m. at the Marion Nelson Funeral Home in Lake Wales,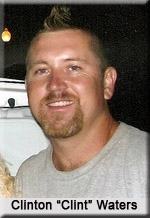 Fl.
Waters suddenly fell to his death on Tuesday in Lake Worth after working aloft on a monopalm for almost three hours.
His co-workers at Andrew Systems, Inc. have set up a trust fund with all of the proceeds going directly to his family. Contributions can be made at any Bank of America by donating to the Clinton Waters Memorial Family Fund.
He was born September 14, 1972 in Lake Wales and was a lifelong resident of the area. He was a tower technician for staffing firm Sky Hawk Wireless. Clint was of the Pentecostal faith and a served the in the U.S. Air Force.

He graduated from Motorcycle Mechanics Institute in Orlando and loved to work on and ride ATVs. He enjoyed working on projects at home and spending time with his family.

Waters was preceded in death by his son, Chanden Harold Waters. Survivors include his wife of 11 years, Holly Ann; daughter, Bailey and son, Dustin; father, Harry Gilbert Waters of Lake Wales; mother, Jonnie Phillips of Bartow; brothers, Sam Waters of Lake Wales; father and mother-in-law, Roger and Sheila McCoy of Ms.

The funeral service will be held at 3:00 p.m. on Monday, March 23 at the High Point Church in Lake Wales with Rev. Jack Hilligoss officiating. Interment will follow at the Lake Wales Cemetery.

Florida cell tech fatality is country's first in 2009
March 17, 2009 - Updated March 19, 2009 - A tower technician wearing a harness fell off a monopole and died about noon today on Heritage Farms Road and U.S. 441, in Lake Worth, Fl., authorities said.


The man who died, 36-year-old Clinton Waters of Lake Wales, worked for Skyhawk Wireless Staffing, a specialized temp agency hired by Andrew Construction Services to work on the monopalm.

It is unclear how the accident occurred because the worker was wearing safety gear, the Palm Beach County Sheriff's Office said, but they could not identify if the worker was tied off to the structure at the time that he fell or if it was an equipment failure.

The height of the tower was 120 feet, according to Captain Don Delucia with Palm Beach County Fire Rescue.

The man and his co-worker were both on the new structure being built for T-Mobile. They were part of a five-member crew.

Representatives of Andrew Construction Services and OSHA are expected to be on site tomorrow to identify what might have caused Waters' death.

Bulletin board posts and a news blog said the incident might have occurred when Waters was transitioning from a man basket to the monopalm.

However, according to a number of people knowledgeable about the accident, Waters had been working on the monopalm for almost three hours prior to his sudden fall.

Although there was a man basket on the job, in a picture taken immediately after the accident, the basket is sitting on the bed of the crane, detached from any rigging.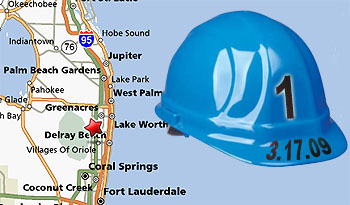 Other news pictures show what appears to be two safety lines on the structure. It also appears that the fronds were stored at the tower site and were not being installed at the time of the worker's fall.

He was the first industry fatality in 2009.

Waters began his career in Florida in 1996 with Atlantic Tower Construction, Inc., managed by Brian and Ann Silk. The Silks later founded United Telecom of Central Florida, Inc. and Waters worked there a number of times. He moved on to other companies during the past 12 years, including Andrew Systems Inc., and his most recent position was as a subcontracted technician with the Skyhawk staffing firm.

"Clint was a very hard worker and was always trying to better himself. He was quick witted and was sure to make you laugh with his humor," said Brian Silk who was taken back by the tragic news.

Many people described waters as a good family man who befriended countless tower workers.

"I think that all of us who have known him can say it has been a great loss for a close circle of friends that through the years have had to part our own ways. I'm sorry for his wife and children who have to deal with his loss," said former co-worker and friend Scott Bartle.

Waters was married and had a son and daughter.

Last May, a tower maintenance worker died when he fell from a TV tower in Miami. The broadcast tower is adjacent to where WirelessEstimator.com is currently following the construction of a 1,000-foot tall digital tower.

Following Texas, Florida appears to have more tower companies and crews than any other state in the country.

It will be a profitable all web Wednesday
March 17, 2009 - On Wednesday, March 18, you will have the opportunity to learn how to position your company to participate in getting a piece of the broadband stimulus pie. You will also learn how to integrate safety compliance programs into
your company's overall operation when you are ready to begin work on the projects targeted for rural construction and other broadband efforts throughout the country.
The National Association of Tower Erectors will broadcast a Webinar that was recorded live at NATE 2009 as a special bonus educational track for tower owners and industry enthusiasts. This groundbreaking event will feature NATE member company representatives discussing how to develop and integrate safety compliance programs into a company's overall operation. The speakers will provide insight about safety at all of the phases of employment, from drug screening a new hire to continuing education with senior employees.
Victor Drouin, president of Green Mountain Communications, Inc. and winner of EHS Today's "America's Safest Company" award, and Raphaella Garrett, Safety Coordinator of MidAmerica TowerService, Inc. and OSHA VPP Program member company, will lead the roundtable discussion, where each company will share valuable insights on safety, from day-to-day best practices to overall company safety standards.
Each company will highlight recommendations maintaining safety communication in the workplace and conducting regular training courses. Drouin and Garrett will be available LIVE following the broadcast to answer questions from the webcast audience in real-time.
To view the Webinar, click here.
The meeting ID is: NATE2009; attendee entry code: NATEWebinar. The conference call dial in number is 800-309-0503. Use the participant code of 89935272.

Stimulus procedures to be highlighted
PCIA - The Wireless Infrastructure Association and Venable LLP will host and online meeting at 4:00 p.m. ET to discuss broadband stimulus provisions of the American Recovery & Reinvestment Act, and to learn more about how federal agencies charged with stimulus grant administration will establish procedures to award grants.
The presentation will discuss what information is available about this new program, who benefits from it and how companies can you participate.
PCIA's Government Affairs team and Venable's Communications attorneys have been tracking the legislative and regulatory changes that are most likely to affect how you proceed.
In this Webinar, they'll provide an overview of:
- Criteria for obtaining funding
- Technology Issues and Regulatory Definitions
- Procedures to apply for RUS/NTIA grants
- Strategies for improving grant application prospects
- The role of the Rural Utilities Service (RUS) and the National Telecommunications and Information Administration (NTIA) in distributing broadband stimulus funds
To reserve your Webinar seat, click here.

Miami digital broadcast tower erection being presented in real time images
March 12, 2009 - You can view the daily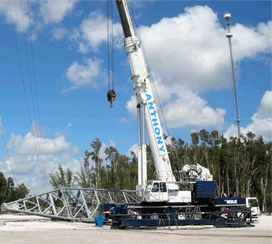 erection progress of a 1,000-foot digital broadcast tower in Miami as a tall tower crew stacks over a million pounds of steel.

The 12-foot-wide face sections weigh up to 26,500 pounds and leg diameters go up to 7.5 inches.

Designed for winds in excess of 120-miles per hour, the candelabra tower has five levels of guy wires ranging up to 2-5/8 inches and when pulled to final tension they will be at 106,000 pounds.

The massive guyed tower with a base foundation 50-feet below grade will have a two man elevator.

The WPLG Channel 10 CBS tower is located near the Broward and Miami Dade County borders and is located in one of the tallest antenna farms in the nation.


Two of the existing towers near the new construction will be dismantled following the tower's completion. The erection will require a number of guy wires to be threaded between existing wires.

Stainless LLC manufactured the tower, Tower King ll is erecting it and Hark Tower Systems is providing video assistance.

To view the erection, CLICK HERE.

Nortel Networks cuts two thirds of CTIA attendees
March 6, 2009 -- Next month's CTIA trade show in Las Vegas is seeing some companies foregoing the annual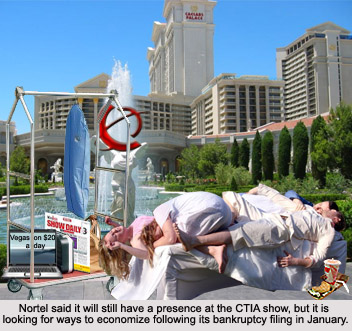 event or scaling down their presence as budgets get pared.
Nortel Networks Corp. said that it had originally booked rooms for a contingent of 180 employees, but the company now says it will be reducing that number to 60 or less.
Nortel filed for bankruptcy protection in January and is asking a bankruptcy judge to cancel the hotel contract which included four nights in a suite at Caesar's Palace priced at $2,300 a night.
Lawyers representing the company filed a motion this week to cancel the hotel contract, saying the company booked too many rooms and paid too much.
In 2007, Nortel, the biggest maker of telecommunications equipment in North America, paid $35 million to settle regulatory claims it defrauded investors by manipulating earnings between 2000 and 2003 by having them pay too much for its stock.
The U.S. Securities and Exchange Commission said that Nortel created the false appearance that it was weathering an economic downturn better than its competitors.
The Toronto-based company finished restating financial results in 2005, admitting it had inflated revenue by $3.4 billion.

NATE's Nashville attendance bucks downturn being seen for trade show events
March 5, 2009 - In line with a wave of slashed budgets washing across countless
industries due to the current economic decline, many people are expected to skip their annual trek to the National Association of Broadcasters' annual convention next month with estimates ranging from a drop of 20 to 30%.

Nevertheless, last week the National Association of Tower Erectors saw a near record crowd attending their Nashville, TN conference and exhibition.

"Under the clouds of the current economy, NATE 2009 was a true bright spot. Outstanding attendance of almost 1,200 enjoyed a full exhibit hall of the latest safety equipment and related services, plus 17 educational sessions in two tracks and great social networking events," said Ken Meador, NATE's trade show chairman.

"The theme of 'It's up to you' was more appropriate than ever as some 500 members
showed their continued commitment to safety by signing lanyards to be hung on the NATE safety tower. NATE 2009 was a truly inspiring conference and expo," Meador explained.

Jim Coleman, NATE's new chairman, said the outstanding slate of speakers, educational sessions and training opportunities were unsurpassed.

"It is our commitment to our industry that defines who we are and what we will become and with approximately 500 members reaffirming their commitment to safety, I believe we are well on our way to creating a culture of safety," said Coleman.

The erectors' association's executive director, Patrick Howey, said the record number of educational sessions gave NATE members more opportunities than ever to educate themselves and their employees on tower climber safety and related issues.

"OSHA's continued and important involvement at the meeting and the near 100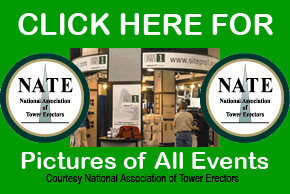 exhibits featuring the industry's best safety products and services made NATE 2009 one more significant step in our path toward creating an even better educated culture of safety within the industry," said Howey.

According to NATE's operations manager, Paula Nurnberg, best in show booth awards went to Gravitec Systems, Inc. (10x10), Hutton Communications, Inc. (10x20) and Talley Communications Corp. (10x30).

Anthony Whylly of Bahamas Telecommunication Company won the event's grand prize, a round trip for two and conference passes to the NATE 2010 show in Orlando, FL.

RCR Wireless News closes its doors after 27 years
March 3, 2009 - The well-respected news magazine RCR Wireless News could be counted upon to keep the industry abreast of industry events from insider articles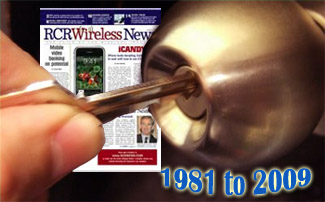 from Washington bureau chief Jeffrey Silva, to exclusive accounts covering carrier issues by editor Tracy Ford.
In the past months, the magazine had reported upon an increasing number of companies that were shutting their doors as the economic downturn took its toll.
Today, two short tombstone paragraphs on its web site announced its own demise.
RCR said it has suspended publication of its print and online products immediately and is closing operations. Unfortunately, the market for RCR's products has been hit particularly hard by the global financial meltdown.
"RCR Wireless News was passionately run by first-class people and it pains us to make this move but the economy gives us no other choice," said Crain Communications Chairman Keith E. Crain.
The publication oftentimes covered tower industry subjects from providing detailed statistics to safety and other articles that were picked up by major media outlets.
Saddened and taken back by the sudden announcement, a magazine employee told WirelessEstimator.com that he was going to survey the battered landscape for opportunities in journalism or elsewhere. "We had a good run there for a while," he said.

About 20 employees, mostly in the biweekly publication's main office in Golden, Col., were given notice.

Published since 1981, RCR Wireless News kept its subscribers engaged and informed with breaking stories, enlightened features and invaluable industry insight. Their print issue went out to 50,104 subscribers.
In its heyday, the magazine would often sport as many as 160 pages under the leadership of its long-time publisher John Sudmeier.
However, its advertising base began to drop as companies cut their print media budgets and the magazine became considerably smaller while its web site began to increase in daily viewers and content as the nation moved towards digital media.
In 2002, Ford said, "The fact is we have been the news source for the wireless community for more than 20 years. And we plan to be here for our readers and advertisers for the next 20 years." Neither she, Crain, nor anyone else at that time could have envisioned that the nation's economy could be in such a spiraling downturn that it is threatening the survivability of the New York Times and forced the Rocky Mountain News to close down last week.
In December, the Fitch Ratings service, which monitors the health of media companies, predicted a widespread newspaper and magazine die-off during 2009.
In 2003, Crain closed Global Wireless News, a high quality editorial product about the mobile industry that was not receiving the financial backing necessary to maintain the international-focused service.
Crain also owns Advertising Age, Automotive News and a variety of trade newspapers, as well as city news weeklies like Crain's New York Business and Crain's Chicago Business.

Editor's note:
Cream doesn't rise to the top, like RCR it has to work its way up there. The magazine's stellar coverage has helped to move our industry forward equally as much as the movers and shakers it often profiled.

Ironically, its insightful and investigative reporting was partially responsible for its closing as cut and paste blogs, bulletins and other web-based vehicles ran to their deadlines with RCR's articles as if they were their own.

Some publications and web sites reported the somber news with an omnipresent sense of glee, calling RCR competition. It's sort of like stating lightning and a lightning bug are equally as illuminating.

Snowstorm snags two NC broadcast towers
March 2, 2009 - A massive late winter snowstorm roared out of the Southeast and into the Northeast overnight testing the integrity of the nation's broadcast towers
as they became overloaded with ice.
Winter storm warnings were issued from North Carolina to New Hampshire, with most areas expected to see eight to 12 inches of snow and higher amounts possible in northern areas.
Heavy wind gusts and ice toppled Spartanburg, South Carolina CBS affiliate's WSPA tower on Hogback Mountain in Saluda, North Carolina yesterday afternoon.
What is normally a station engineer's worst nightmare was compounded when their main 485-foot self supporting tower collapsed into a nearby 256-foot self supporting backup tower, causing its antenna and half of the structure to collapse.
WSPA has elected to wait until June 12, 2009 to make their DTV switch. Calls to the station to identify whether their DTV antenna was on the collapsed structure were not returned.
It is believed by industry insiders that a number of TV towers were not retrofitted to support the new DTV antenna accompanying their existing analog antenna that will be removed following the DTV transition. Freezing rains and snow can add additional loading to the structure.
A DTV antenna provides hundreds of square feet of additional wind loading and can weigh up to six tons or more. A half inch of radial ice can easily increase the weight by 30%.

Safety harness saves tower tech
after he slips from icy mount
March 1, 2009 - Firefighters rescued a tower technician who slipped on an icy antenna mounting frame and was left dangling nearly 70 feet in the air on a self supporting tower near 14th and Atkinson in Milwaukee, WI on Friday.

"He slipped and normally would have to boost himself back up," said Milwaukee Fire Department spokesman Randall Zingler. "He was just too fatigued to do it, still in his harness and well-connected, he was just too fatigued to get himself off there."

The tower technician, not named by fire department officials, was working on a T-Moblie project on a U.S. Cellular tower.

A co-worker had been trying to lift him back up to the mounting frame after he fell, but a nearby neighbor thought that the technician was in extreme danger and called emergency personnel.

Upon their arrival, fire officials took over the rescue operation and brought the worker down in a bucket lift.
The Peeper Electric, Inc. tower technician was not injured following his fall. He hung in his harness for over a half hour before rescue personnel arrived.
-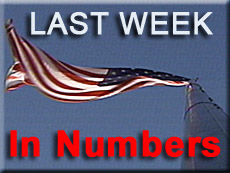 2 - The number of director positions that the National Association of Tower Erectors will be seeking to fill to maintain their mandatory complement of nine directors.

6 - Million dollars was offered to McHenry County College in IL for 3.6 acres for a planned 1,500-foot self supporting tower designed by structural engineer Ernie Jones of ERI. However, the developers, BMB Communications this week asked college trustees to postpone the deal until BMB could have further meetings with the FAA. Industry insiders doubt that the FAA will provide its blessing.

9.2 - In millions of dollars went into SureWest Communications' checking account after it completed the sale of its 52 towers to Global Tower Partners of Boca Raton, FL on Friday. SureWest will use the proceeds to pay down a line of credit.

26 - The percentage of land underneath SBA Communications Corporation's 7,854 towers that are owned or controlled for more than 50 years by the tower consolidator.

32 - The percentage drop of CommScope Inc.'s stock price as it declined to $8.93 on Friday after the company missed fourth quarter revenue expected by analysts. It also predicted first quarter revenue below Wall Street expectations.

85 - The amount of new towers built by SBA Communications Corporation during 2008. The Boca Raton, FL-based company said this week it anticipates building a similar number of towers during 2009.

85.8 - The fourth quarter net profit in millions of dollars announced by American Tower Corporation compared to a loss of $5.5 million a year earlier.

185 - The tally in millions of dollars of anticipated steel product sales this year, according to components manufacturers at the NATE conference. The average of their estimates did not include platforms, mounts and other items provided with a new towers or special order steel products.

336 - Not including the Global Signal merger, Crown Castle, International built and acquired this total of towers during 2008, the company announced on Thursday.

800 - The anticipated number of towers American Tower Corporation expects to build during 2009, according to their fourth quarter report released this week.

876,000 - The number of dollars that American Tower Corporation Executive Vice President Steven J. Moskowitz will receive as a bonus, representing his base salary for 18 months, following his departure from the company on April 2, 2009. He will also receive a pro-rated bonus for his three months of service in 2009, expected to be around $100,000, and additional considerations for his stock options.

Industry veteran has decades of experience
Coleman elected to serve as NATE's new chairman
February 23, 2009 - The National Association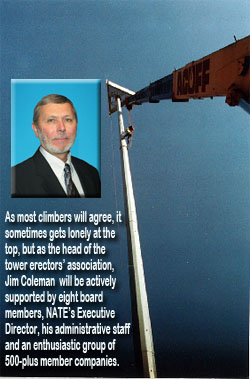 of Tower Erectors' governing board of directors at its annual conference in Nashville this morning elected Jim Coleman, Jr. to serve as its chairman.

Coleman replaces Don Doty who announced last year that he would be stepping down as a director to allow others within the association to bring forth new ideas and assist in guiding the erectors' group.

He tackled climbing as a toddler
The new chairman has been climbing things all his life, starting with telephones poles when, as a pre-schooler, he would spend time with his grandmother in East Birmingham, Alabama.

"She would get upset," Coleman said, "but I could not understand why because I thought it was great fun." And almost four decades later he still does.
Please see: Observing 37 years of changes

The Tower Industry - Pre-NATE Early 2009 Outlook
By Clayton Funk
February 23, 2009 - Many of you who check in regularly to Wireless.Estimator.com are in the business of building towers --- for the end users to utilize on their own or for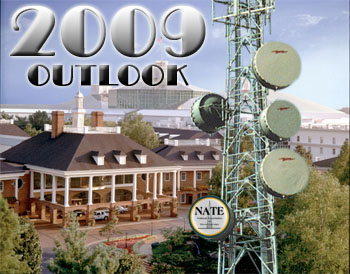 third party tower owners (including yourself) who are in the tower rental business --and so what better than a pre-NATE Show summary of where the tower business appears to be heading in early 2009 and what the rest of the year may hold.
The tower industry's health continues to be most heavily influenced by two intertwined factors: wireless carrier activity and the availability of capital.
Carriers spend money to upgrade and expand their networks assuming they can have access to capital .Tower companies can build towers to meet the needs of the carriers as long as they have access to capital as well. However, carriers must show their investors that their return on invested capital justifies spending even more and more money.
How is a carrier judged to be worthy of being able to access more capital, either debt or equity or both? By growing their subscriber count, increasing revenues per user (RPU) and increasing minutes of use (MOUs).
Please see: It's the more and more mantra

Lease buyout firms shying away from Sprint Nextel and others as the market shifts
February 21, 2009 - Since last September there has been a dramatic change in the lease buyout industry. Because of the free fall in the stock market, the increased cost of borrowing capital coupled with the change in the appetite for risk on Wall Street, the market has substantially declined.
First signs of this precipitous drop appeared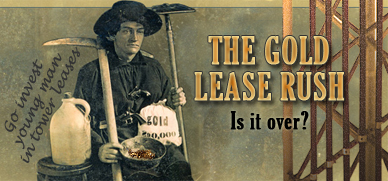 when one of the three major players in the lease buyout market, Wireless Capital Partners, backed out of pending deals and stopped funding new lease buyouts, according to Neil Levinbook, a principal of CellTowerAttorney.com.
Levinbook noted that as the industry headed into the fourth quarter with the uncertainty of the Wall Street bailout, his clients saw existing deals with the two remaining players, Unison and Communications Capital Group (CCG), unilaterally re-priced at 15% to 20% less than previously offered.
The reason given by both companies, Levinbook says, was that the cost of borrowing had increased and therefore, the minimum return on investment needed to be maintained.
In addition to reducing purchase prices, Unison and CCG reportedly have become much more selective in the cell site leases they are purchasing. Levinbook pointed out that they are focusing primarily on investment grade carrier leases, such as Verizon, AT&T and T-Mobile, and offering deep discounts or shying away completely from cell site leases of distressed Sprint Nextel or regional/local companies such as Cricket and Clearwire.
"Understandably, these companies are viewed as extremely high risk given the instability in the capital markets. Secondly, Unison and CCG have increased their due diligence requirements in evaluating a potential lease buyout," said Levinbook.
"For example, they are more closely scrutinizing the credit-worthiness of potential sellers and the loan-to-value ratio on the property involved in the transaction. Moreover, they are requiring subordination non-disturbance agreements from the seller's lender which state that the lender agrees to the lease buyout and will honor the agreement in the event of a foreclosure on the property."
All of these developments have had the effect of making it much more difficult on his clients interested in selling their cell site leases.
Most recently, Levinbook said, Unison and CCG have much more leverage in the lease buyout negotiation with respect to the amount of the lease buyout and the terms and conditions in the actual lease buyout agreement, notwithstanding the fact that the Unison and CCG Agreements differ in many of their key provisions.
Levinbook says that without increased competition in the lease buyout market, he suspects that this trend will continue.

New 1,250-foot tower readied for its first broadcast
February 20, 2009 - KATV in Little Rock, Arkansas is just a few days away from transmitting to viewers from its new
1,250-foot digital tower in western Pulaski County.

The finishing touches are nearing completion, including the exacting installation of a 72-foot digital antenna which was installed yesterday morning.

It's a day that couldn't come soon enough for KATV engineers, who say the station's signal is expected to be better than ever.

According to Allen Finne, KATV's Director of Technology, "That was the last big piece of the puzzle. And it's been a bit of challenge the last few weeks because we've had windy weather. The antenna is the last piece that goes on top of the tower that actually emits the television signal--it's the other half of your antenna you have at home."

The new KATV tower replaces a structure in Redfield which collapsed on January 11th, 2008. At that time, the Redfield tower was the 2nd-tallest structure in the world.

KATV's insurance carrier is suing the contractor that was working on the structure when it failed. See article.

Initial phase of DTV transition is encouraging
February 19, 2009 - Early results of the digital television transition are encouraging,
according to reports available to the Federal Communications Commission. But because most of the stations that made the switch are located in smaller markets,
large challenges remain.

A total of 641 of television stations took advantage of the flexibility afforded them by law to transition to digital broadcasting as of Tuesday. Nearly two-thirds of the nation's 1800 full-power commercial stations chose to continue broadcasting analog signals so that consumers unprepared for the transition can take advantage of the additional time afforded by the new DTV Delay Act to prepare. The law extended the deadline from Feb. 17 to June 12.

Acting FCC Chairman Michael J. Copps said that disruption Tuesday was minimized largely because of the action that Congress and the President took in enacting the DTV Delay Act, which became law on Feb. 11.

"Thanks to the movement of the deadline, we did not have anything like the extent of
disruption we would have experienced had every station in the country gone completely digital on Tuesday," Copps said.

"In fact, we tried to ensure that in every market in America, at leastone station continues to broadcast an analog signal. That made a huge difference in smoothing the way. It meant that no market was deprived of local news and public safety information. That, plus the stepped-up consumer education put in place over the last few weeks and the limited number of markets in which most or all of the stations wanted to terminate analog service, helped cut down significantly on consumer disruption."

Copps noted that the change in the deadline "gave the FCC, broadcasters and our other partners in industry and the communities a chance to test, on a broader scale, the mechanisms we have in place to help consumers. And we could test those resources without overwhelming them."

According to data collected earlier this week from FCC call centers, over 32 percent of the calls to the FCC's help line on Wednesday were from consumers who had questions about reception and technical issues.

The next most common problem was from consumers who had difficulty with their converter boxes, followed by consumers who complained they could not receive area broadcast signals.

Three new directors will assist in setting erector's group's direction during the next two years


February 17, 2009 - Three new directors will help to guide the National Association of Tower Erectors when the organization holds its annual conference and exhibition at the Gaylord Opryland in Nashville, TN, February 23 - 26.

Jim Miller, president and founder of EasTex Tower, Inc. of Colorado and M. Todd Jackson, president of Coast to Coast Tower, Inc. of Texas will replace Don Doty and Terry Sharp, Jr. who announced last year that they would be stepping down after many years of service.

Miller and Jackson will serve an initial two-year term on the board of directors.

A new director is expected to be appointed by the association's board of directors to replace William Gathright, Sr. who late last year also announced that he was stepping down. It is not known if that will happen at the board's initial meeting on Monday morning or during the voting member business session on Tuesday afternoon.

Both Doty and Sharp said that they believe that new directors in the association will provide NATE with the chance to explore new ideas and hear different perspectives, and provide other members with an opportunity to become more involved.

Doty has been an officer of NATE from the inception of the organization in the roles of both Chairman and Vice Chairman. He also served as the Chairman of the OSHA Relations Committee for 11 years and as a member of the NATE/OSHA Partnership
Management Team.

Doty's NATE record is replete with NATE service and travel, representing NATE on countless initiatives, presentations, meetings, conferences, and most recently as NATE's voice on industry webinars and interviews. His efforts for NATE's success have been relentless, according to his fellow directors.

Sharp is also a member of the original NATE Board of Directors. In his 14 years of hard work on NATE's behalf, Sharp has served as NATE Secretary / Treasurer for the last seven years. He also served on NATE's Safety & Education Committee.


He played a leadership role in gaining OSHA acceptance of riding the line, and was an integral part in the Advisory Committee on Construction Safety and Health's recommendations for a national tower standard.

Most recently, Sharp led NATE's efforts to assist the state of Michigan in the development of its Tower Safety Standard.

He is also a member of the PMT and the NATE Financial Investment Committee, along with other endeavors.

Both directors said they would remain active within the association.

Gathright has spent nine years on the NATE Board of Directors. Along with his regular board duties, Gathright provided leadership as the Board Oversight for the NATE Membership Committee and the NATE Safety & Education Committee.

Gathright has also been a member of the NATE Legislative and Regulatory Committee, along with involvement on numerous other NATE efforts.

Project goes from rehabilitation to replacement
February 14, 2009 - When workers from STG Communications Services, Inc. of Columbiana, OH were excavating the sides of a tower foundation as part of a
rehabilitation project that would allow for additional tenant loading on the structure, the foundation suddenly shifted in the hole causing the tower to list to the east and possibly collapse.
The structure, owned by Crown Castle Corporation of Canonsburg, PA, is located at 45 W 075 Plato Rd. near Hampshire, IL.

Shortly before 1:00 p.m. after gusts of wind greater than 30 mph came through the area, STG's civil crew noticed that the foundation had continued its slide as they were excavating around the existing base in accordance with design drawings provided to them by a Crown Castle engineering contractor.

They immediately secured the site and contacted local authorities and Crown Castle.

Officials evacuated people from three houses near the tower and rerouted traffic for the schools in nearby Burlington while the crew addressed the situation with emergency personnel.

It was then decided to fell the tower in an open field by cutting guy wires with a saw at an anchor head, allowing the structure to fall away from nearby homes around 5:00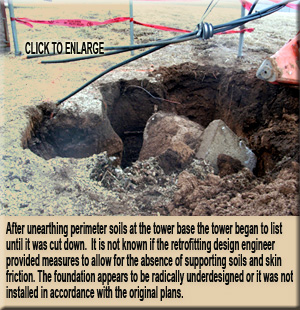 p.m.

The 285-foot tower was guyed at three levels, 85', 165', and 265'.

The original base foundation appeared to have been designed incorrectly or it was not installed according to plans. It measures approximately 2' x 3 ' x 4' deep.

"Without base reactions for the mast and soil reports, I'm incapable of identifying what the foundation size should be," said a Texas engineer disciplined in foundation design, but he estimated that it should have been a minimal pier size of 3-foot square by 15 feet deep.
If a foundation's size or its condition is not known, oftentimes engineers will require contractors to hand dig around the perimeter to assess its current state before using excavation equipment.
The tower was constructed in 1972 for Motorola, Inc., according to FCC records. In 2000, Pinnacle Towers purchased the structure. In 2004, Pinnacle changed its name to Global Signal, Inc. Crown Castle acquired Global Signal in 2006 for $5.8 billion.
A representative of STG said their manager was assessing the incident with the tower's owner and was not available for comment.
STG began operations in January 2000 and provides services to major tower companies and carriers in a nine-state area.

World's tallest self supporting FM/TV steel tower proposed for Illinois college campus
UPDATE - February 17, 2009 - For proposal to McHenry County college, click here. February 10, 2009 - School districts and colleges are progressively more apt to
become enticed by offers to supplement their shrinking budgets by approving a cell tower site on their property.

Based upon the location and number of tenants co-locating upon the structure, over a five year period lease revenues can easily be in excess of $200,000.

On February 18, McHenry County College's Board of Trustees will review a proposal by Oklahoma-based BMB Communication Management LLC that might have the potential to add $6 million to its coffers if it agrees to allow a broadcast tower to be erected on its Crystal Lake, Illinois campus.

In addition to the amount being the largest cooperative payment known to be offered for a tower site in a suburban area, the tower will be the largest self supporting steel lattice tower in the world. Please see: Less than four acres required

Son of DTV delay bill passes making June 12 the required intro date for digital
February 5, 2009 - Congress voted yesterday to delay the controversial transition to digital television to June 12, allowing people who are confused, confounded or just not ready for the switch to digital TV, four more months to get their converter boxes or to make them work.
Now broadcasters have the option of transmitting both analog and digital signals for another four months.
The House took up the question last week but under a special expedited procedure that required a two thirds majority vote. This time it went through a normal vote, passing 264 to 158. The previous bill's vote was 258 to 168.
Some TV viewers have put off buying a new television or a converter box for their old one. Some are still waiting for government coupons discounting the price. Many are struggling to make the boxes work.
Critics of the delay say it will confuse consumers even more. TV stations spent two years and millions of dollars getting ready for February 17.
Fourteen million households depend on analog broadcasts. Four years ago, Congress mandated that they be converted to digital signals in 2006. That deadline was delayed until February 17 over concern about issues including consumer confusion and lack of equipment.
Digital antennas for broadcasters are still being manufactured and installed to replace ones that were cobbled together to provide stations the ability to meet the February 17 deadline.
The National Association of Broadcasters was in favor of the delay while the National Association of Tower Erectors said the delay would create problems for its member companies.
The Federal Communications Commission has said that centers set up to answer consumer questions about the conversion were understaffed and that the government needed more time.
"There's no way we could have accomplished in the next 14 days what should have been done over the past 24 months," said Michael J. Copps, acting FCC chairman.
The bill, expected to be signed by President Obama, permits some stations to turn off their analog signals before June.
The FCC chief said that 143 broadcasters have already terminated their analog signals and another 60 stations plan to do so before February 17. But many broadcasters say they plan to stay on the air until June 12 if their competitors do.

Man ends his life following Texas tower jump
February 4, 2009 - What authorities believe was an apparent suicide, a man in his mid-20s appears to have jumped from a high elevation off of a 310-foot self supporting tower located off of Rancho Alto Rd. in Austin, TX.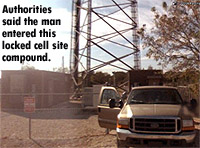 Authorities say the man was not an industry worker, but scaled the fence of the locked facility owned by Crown Castle International.

The victim was wedged between bracing halfway up the structure, according to a witness.

Last year, five citizens accidentally fell or jumped to their death after climbing a communications tower.

House digital delay vote welcomed by NATE, but not NAB and others looking for delay
UPDATE: JANUARY 30, 2009 - Senator Jay Rockefeller received unanimous consent last night for the second time for a bill that would move the DTV transition from February 17 to June 12. The content of the new version is close to the first one, with minor tweaking to bring it in line with the bill recently considered and rejected in the House due to failure to get a two-thirds super-majority. The next step is expected to be the House Rules Committee - if it refers it to the floor, it will need only a simple majority and could possibly be brought to a vote by mid-week. The House is in recess until Monday.

January 28, 2009 - The House today failed to follow the Senate's lead and pass a DTV date-change bill, surprising most industry observers that believed the
momentum was clearly moving toward a four month delay from February 17 to June 12.
The vote comes just two days after the Senate unanimously approved pushing back the transition to June 12. President Obama's advisers have also advocated delaying the transition.
The vote was 258 to 168 in favor of changing the date, but under House expedited rules, a 2/3 majority was required for approval of bills placed on the suspension calendar.

Placing items on the suspension calendar is a procedural tactic usually reserved for non-controversial bills that Congress wants to pass quickly.

The bill is not dead, however. The House can still bring the bill up for a vote the typical way, which allows for lengthier debate, the addition of amendments, and a majority rules vote, but that has not yet been scheduled.

Unless 45 House members change their minds and vote against the bill, it appears that it would pass under normal rules that require only a simple majority.

Senator Jay Rockefeller (D-WVA), who championed the Senate bill and struck the compromise that assured its passage, appeared to be giving a mixed signal that the February 17 date would not be changing.
"I am deeply disappointed that Republicans blocked the digital television transition (DTV) delay bill today in the House," he said in a statement. "Instead of delaying the transition to ensure that the most vulnerable among us have the ability to prepare for the transition, they have made certain that far too many consumers across the country will wake up on February the 18th and find that their television sets have gone dark and access to news, information, and vital emergency alerts will be unavailable. It did not have to be this way - this situation was unnecessary and avoidable."
The National Association of Tower Erectors had lobbied to keep the February 17 date, stating that the group was concerned about the economic impact a delay would have upon broadcast antenna manufacturers, transmission line suppliers, tower manufacturers and service firms.
The National Association of Broadcasters came out yesterday in full support of delaying the mandatory cut-off of full power analog, causing many observers to believe that the digital die had been cast.
Qualcomm, which opposed the transition delay, stated that since the transition date was set three years ago, it has invested "hundreds of millions of dollars," including over $550 million to acquire spectrum in the FCC's 700 MHz auction last year, to extend the FLO TV service and build out their network that is ready to launch.
Some antenna manufacturers did not welcome the House vote since they are unable to meet contracted delivery deadlines for the February transition and were hoping to assuage some angry broadcasters threatening to file suit for breach of contract.

Amendment expands industry companies eligible for $2.825 billion stimulus pie
January 27, 2009 - As a result of intervention by PCIA - The Wireless Infrastructure Association, the House Energy and Commerce Committee amended the wireless and broadband development portion of the economic stimulus bill to make more wireless infrastructure providers eligible for funding.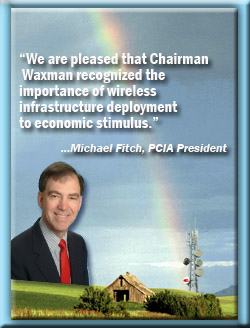 The amendment, which Committee Chairman Henry Waxman (D-CA) introduced, expanded the categories of entities eligible to receive funding to "construction companies, tower companies, backhaul companies, or other service providers."
The American Recovery and Reinvestment Act of 2009 previously identified eligible recipients as "construction companies, tower-building companies, or other service providers."
Although the amendment itself changed the definition of "eligible entities," it did not did not take the time to specifically define the other terms contained in this definition, instead leaving them open for interpretation, according to PCIA's government relations staff.
The bill charges the National Telecommunications and Information Administration with awarding the grants to "eligible entities to deploy necessary infrastructure for the provision of wireless voice service or advanced wireless broadband service to end users in designated areas."
The NTIA will distribute grants so that 25 percent of them will be awarded to eligible companies providing wireless voice service to unserved areas and 75 percent of the grants for providing advanced wireless broadband service to underserved areas.
The bill doesn't provide a definition for unserved and underserved, but requires the NTIA to provide one no later than 45 days upon passage of the funding bill.
The economic stimulus package would make $2.825 billion available for wireless and broadband deployment, with $1 billion allotted specifically for wireless.
"More infrastructure deployment is critical to making the full range of wireless service available everywhere," said Michael Fitch, President and CEO of PCIA. "We are pleased that Chairman Waxman recognized the importance of wireless infrastructure deployment to economic stimulus."
Cellular Telecommunications Internet Association President Steve Largent said the wireless stimulus funding will be impeded unless Congress takes steps to speed up antenna sting approvals.
"A guarantee that siting requests would be acted upon quickly will ensure that grant funds can be spent quickly and assist carriers and tower construction companies in efforts to maximize activity during the rapidly approaching 2009 construction season," said Largent.
Congressional leaders have stated their goal of passing the bill by mid-February.
For every dollar invested in wireless and broadband the economy sees a ten-fold return on that investment, according to Committee on Appropriations Chairman Dave Obey.

Welder kayos an AT&T Massachusetts monopole
UPDATE: JANUARY 30, 2009 - A Wellesley fire official said that Bellingham Metal Works, LLC
of Bellingham was working on the site when the blaze occurred.

Bellingham was a subcontractor to Infinite Solutions, Inc. of Wilmington, a subcontractor to Bechtel Corporation that provides general construction services for wireless sites.

A spokesperson for Bechtel said that their investigation of the incident concluded that the fire was started when the welding of steel plates to the monopole's exterior ignited coaxial cables housed inside the tower.

Steel plates are used to stiffen monopoles to ensure they support the tower's equipment. Bechtel has issued a stop-work order to the companies performing the work until final review of the investigation results is completed.

January 24, 2009 - A monopole collapsed in Wellesley, Ma. yesterday afternoon after its transmission lines caught fire while a contractor was welding on the
structure.
The AT&T Wireless 110-foot monopole, located approximately 350 feet south of Route 9, burned for approximately 25 minutes before it collapsed within a few feet from the entrance of the closed and uninhabited Wellesley Travel Inn.
Wellesley firefighters were attempting to get the power cut before they could extinguish the flames when the monopole fell, severing power lines to approximately 200 residents.
According to Wellesley Police Sgt. Glen Gerrans, a tower crew had been welding at the base of the structure causing the antennas' lines to catch fire.
An employee of an adjoining auto dealership believes that it may have started at the top of the monopole.
"Well the fire just started on the top and it was coming up the wires on the side and then all the fire trucks came, and it kept burning," Tommy Richards of Lee Volvo said. "I thought it was going to come onto our lot and it kind of would've been in the way. So I was glad it went the other way."

A fire department official said the fire was caused by some workers who were welding plates on the upper section of the tower.

"We had a company here doing some welding. They were putting some strengthening plates on the structure and for some reason it ignited the cables inside the cell tower and the resulting fire eventually collapsed the tower," said Capt. Jeffery Peterson, of the Wellesley Fire Department.

It is unknown as to whether the workers had a fire watch individual on the ground while welding was taking place. Once the welders realized there was a fire, they ran away from the tower, Sgt. Gerrans said.
A Wellesley Fire Department spokesman said that the contractor's name and further details would not be available until a report is completed on the monopole fire. He confirmed that there were no injuries during the incident.
A temporary cell on wheels is being delivered to the site to provide coverage for the three carriers that were collocated on the monopole.
A motorist captured the tower's collapse with his cell phone camera while traveling westbound on Route 9. Wellesley is located approximately 13 miles west of Boston.

Guidance coming for towers under construction, alteration and maintenance
January 22, 2009 - What began as a welcomed first time effort in 2004 to educate many people in the industry on the use of a gin pole has evolved into a more
encompassing standard for erection, retrofitting and maintenance of communications towers.
According to Brian Reese, Chairman of the TIA TR14.7 Committee, the TIA-1019 standard - Structural Standards for Steel Gin Poles Used for Installation of Antenna Towers and Antenna Supporting Structures - was originally intended to provide minimum design criteria for the design and use of steel gin poles for the installation of antennas and antenna supporting structures.
"The standard is being updated to provide minimum loading requirements for towers under construction, alteration or maintenance, and address specialized equipment such as gin poles, frames, hoists and the temporary supports necessary to safely complete those tasks, along with the design requirements for a gin pole," Reese said.
"It will also consider special construction requirements and processes commonly used when removing an existing antenna from an existing tower, or removing all or a portion of an existing tower," said Reese.
The revised TIA-1019 standard will be entitled "Structural Standards for Installation, Alteration and Maintenance of Communication Towers, Antennas, and Antenna Supporting Structures."
The TIA-1019 sub-committee met a number of times during 2008 and is still reviewing the last revision of the standard prior to publication. It is anticipated this document will be ready for publication this year.
Committee work on Addendum 2 to TIA-222 revision G continues and is nearly finalized. It is expected that the document will be ready for publication during the first quarter of this year.
Reese said that due to the number of requests for clarifications or information that his volunteer committee receives about the TIA-222 standard, the group has established a process for the technical review of inquiries. The inquiry form is available here.
In addition, he said, no one member is authorized to speak alone on behalf of the committee.
All questions are reviewed by the editorial committee prior to release. It is also their hope some day they will be able to publish all the individual responses for the public to review, Reese said.

Tower crew safety disputed as a reason to delay February 17 DTV transition deadline
January 17, 2009 - Two Democratic senators Thursday introduced legislation that would push the DTV transition date from February 17 to June 12. One of the reasons cited was the deadline's affect upon the safety of tower climbers.
"While the digital TV transition should happen, this delay is necessary to make up for the lack of preparation on the part of the current administration," Sen. Amy Klobuchar of Minnesota said in a statement.

"I firmly believe that our nation is not yet ready to make this transition," said Sen. Jay Rockefeller of West Virginia.
Sen. Rockefeller said the delay is needed to reduce the public safety risks of losing access to emergency information, allow federal agencies to better prepare, and to allow the DTV coupon program to be fixed.
He also said that delaying the project would reduce safety risks that might cause antenna-related accidents.
"In many parts of the country the winter weather will put consumers and tower crews at risk if the transition occurs on February 17th," said Sen. Rockefeller.
His concern for the tower construction and maintenance industry is admirable, said a broadcast tower worker who frequently installs antennas in below zero temperatures, but found the legislator's comments to be a red herring.
"It's interesting that all of a sudden you have a senator that is very concerned about our safety and welfare. If he wants to do something about safety, have him get his people to look at why many tower owners will hire unqualified and likely unsafe workers just because they'll only accept the low bid," he said.
Please see: NATE finds statement to be misleading

Quarter million dollar guy wire change-out could result in multi million dollar judgment
January 16, 2009 - Structural Systems, Inc. of McLean, Va., was performing a professionally challenging, but routine guy wire change-out on January 11, 2008 for
KATV's 2,000-foot guyed tower in Redfield, Ar. when the structure suddenly collapsed.
One crew member received minor injuries when he was reportedly struck by a flailing guy wire, but he refused medical treatment.
The almost half mile of white and red twisted steel has long been removed from the site.
Stainless LLC of North Wales, Pa. enthusiastically accepted a purchase order for a new 1,200-foot tall replacement tower on Shinall Mountain and Tower King ll of Cedar Hill, Tx. welcomed the sudden erection opportunity.
After the collapse, the Little Rock station was able to establish a feed to restore its signal to the portion of its audience that obtains programming by satellite and cable.
Although logistical problems for rebuilding seemed overwhelming at times, station officials are beaming over their new tower and state of the art broadcast facility that is replacing the 43-year-old outdated corrugated roof building they were operating out of in Redfield.
They expect the new facility to be operational in early February.
However, nothing good came out of the structural failure for OneBeacon America Insurance Co. of Boston who insured the tower, and has paid KATV and its parent company $4 million. The insurer is now suing SST, citing multiple counts of negligence, breach of contract and fraud. OneBeacon America has not disclosed how much in damages it's seeking.
Please see: Jurors may not see overwhelming evidence

Tower collapse averted following anchor failure
January 13, 2009 - A 300-foot guyed tower had to be temporarily stabilized by heavy equipment last Friday after an anchor failure caused the structure to list in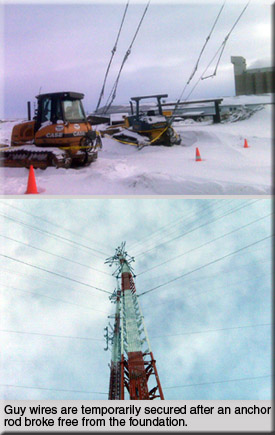 Moorhead, Minnesota.

An anchor rod appears to have pulled out of the existing foundation due to corrosion. The tower is located inside an industrial park and some structures would be impacted if it failed.

While driving on I-94, a tower technician noticed the leaning eight-year old structure and contacted American Tower Corporation.

American Tower says this is just a temporary fix and that they're getting a foundation crew to address the problem.

Moorhead Police are patrolling the area 24 hours a day, hoping the once secure structure will stay in place until the long term solution comes.

American Tower anticipates that the tower will be permanently fixed by January 19.

Michigan tech is living proof that the personal protection equipment system works


January 8, 2009 - A Michigan tower technician dangled for more than an hour in freezing rain while waiting to be rescued Tuesday afternoon, but is alive today because he practiced safe climbing procedures and was equipped with the proper personal safety equipment.

Chris Faylor, 34, of Belding was installing equipment for Comcast Cable on the Payne, Ohio water tower when his rigging broke. Faylor's fall protection harness and lanyard arrested his fall, however, before he fell to the ground more than 100-feet below.

Faylor, a subcontractor for Preferred Tank & Tower, Inc. of Evansville, Indiana, was working with a crew that was installing antennas and lines for Comcast.

Firefighters in Payne first responded. A ladder truck was brought in, but it was too short to reach Faylor and the department enlisted help from the Van Wert County Fire Department.

A second truck from Van Wert was brought in, but the 105-foot ladder still was not long enough to reach Faylor.
With men on the catwalk of the tower and other emergency responders in the bucket atop the ladder, Faylor was transferred from his rope system to the department's safety line and anchor system.

Faylor, with more than a dozen years of climbing experience, was taken to the Van Wert County Hospital by the Van Wert EMS. He was later transferred to Parkview Hospital, where after two hours of observation he was released.
Manager Herman Johnston of Preferred Tank & Tower said that all of their subcontractors are screened to ensure that they meet his company's requirements of being ComTrained and having OSHA 10-hour and CPR training.
Johnston said that Faylor was wearing his personal fall protection equipment and was hooked off with a lanyard and safety rope and rope grab.

He said that the three-year-old tower company has an aggressive attitude towards safety and it is reflected in their EMR rating of .93.


Johnston did not want to comment upon how Faylor fell until such time as a complete investigation is made.

The company has a training building and tower at their office to train climbers.

A considerable number of industry fatalities occur because of improper training or due to the climber not using 100% fall protection.

OSHA's Toledo office is investigating the incident.

"We were pleased he was wearing his personal protective equipment system and the system worked," said Jule Hovi, area director.

Johnston said Faylor was going to take a couple of days off, but was anxious to get back to work.

Nary a grain of truth in Georgia tower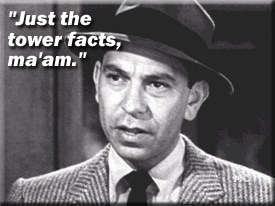 tech's impending demise
January 6, 2009 - "Hope the brother makes it," wrote a tower tech in an email to Wireless Estimator.com today regarding the reported serious condition of a worker he had read about that fell from a communications tower in Bremen, GA Monday afternoon.
"Do you know whose tower it was," asked an area safety manager, hoping it wasn't one in his company's portfolio.
Both comments and others received were referring to an Atlanta NBC affiliate's internet headline: "Worker Injured in Fall from Tower".
The short four paragraph article, cut and pasted on industry blogs and forwarded from a Georgia contractor said, "The worker reportedly fell about 20 feet from the tower. He was tethered to the tower, stopping his fall to the ground."
"What the *&%! was this idiot doing with a 20' lanyard," asked a tower tech in another email, and then proceeded to identify OSHA's fall protection requirements for tower climbers.
Well, the bad news is the worker fractured his ribs and his pelvis in the fall. The good news is a tower contractor's OSHA log will not have an incident report since it wasn't industry related.
According to a fire department official, the man had been working on an approximately 200-foot tall grain elevator at the Pilgrim's Pride plant on Waco School Road when he fell.
It appears the Channel 11 reporter described the storage facility as a tower. Also, the worker wasn't tethered with a lanyard attached to any fall protection equipment. Their ambiguous tether was actually a platform railing that he hit that broke his fall, most likely saving his life, the emergency official said.

Wind tower issues aligned with telecom industry's development and safety concerns
January 2, 2009 - It will be required to tap dance through a myriad of minefields set by residents against its construction. It might need FAA obstruction lighting. It oftentimes will have to be constructed in a designated area and meet fall radius requirements.
It's accused of killing birds.
It is a telecommunications tower. It is also a wind power turbine. And another commonality is its need to have contractors that observe safe erection and maintenance procedures.
Although no comparisons can be drawn due to the lack of project and employment data, the telecommunications industry has had 12 fatalities during 2008 of a worker falling from an elevated structure; the wind power industry only suffered one fatality in 2008.
A 25 year old worker for Global Energy Concepts of Seattle, WA, died November 9 after a meteorological equipment tower section sitting on the ground fell over and crushed him to death. He was tied off to the structure less than eight feet above ground when the accident occurred on the Kennedy Ranch in Corpus Christi, TX. The state has more wind turbines than anywhere else in the country.
In the last three years, GEC has worked on wind projects representing more than half of the new installed capacity of wind energy in the U.S.
Ineffective lock-out-tag-out procedure blamed
The first known death of a wind turbine worker dying due to a tower collapse was during August of 2007 when a 35-year-old-man was killed when a 242-foot-tall tower he was working on toppled over.
A worker turned the system back on following maintenance and the blades were in an "overspeed" position that caused a blade to strike the tower and the tower to collapse, according to Oregon OSHA who fined Siemens $10,000.
"This tragedy was the result of a system that allowed the operator to restart the turbine after service while the blades were locked in a hazardous position," said Michael Wood, Oregon OSHA administrator. "Siemens has made changes to the tower's engineering controls to ensure it does not happen again."
According to Susan Sloan of the American Wind Energy Association, the AWEA does not track deaths in the wind power industry, but she said that a handful of people have been killed while performing maintenance or construction at wind farms.
There are over 20,000 wind turbines throughout the U.S. and the industry is seeing an explosive growth of at least 20% per year.
A number of tower and obstruction lighting manufacturers have targeted the industry and are marketing it aggressively. Some tower foundation contractors have been successful in being awarded projects, but erection contractors have been less productive with their efforts to enter the wind power industry.