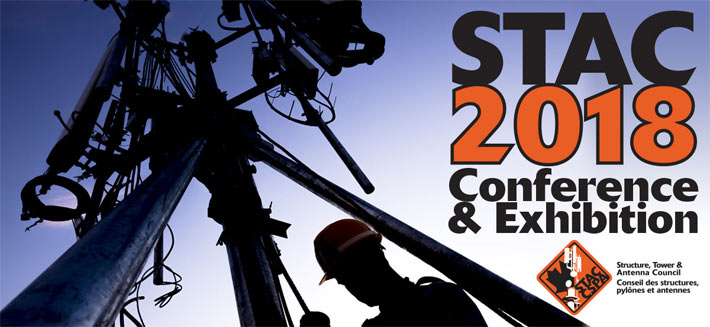 Canada's Structure, Tower & Antenna Council (STAC) will host its 3rd annual conference  April 17 and 18, 2018 at the Hyatt Regency Calgary in Alberta.
From its location in the Stampede City, the STAC 2018 Conference & Exhibition will feature two full days of discussion and presentations by industry leading thinkers on the most important issues in the Canadian tower industry, as well as insight into the oil and gas industry's diligent approach to addressing safety hazards.
The annual STAC conference is the premier event dedicated to Canadian tower safety, and is devoted to sharing the important information and best practices that will help maintain Canada's world-leading tower safety record.
STAC 2018 will bring together approximately 300 communications and tower industry professionals, including wireless carriers, broadcasters, engineers, contractors, manufacturers, land owners, safety equipment suppliers and safety trainers, among others. Attendees will learn about new industry practices and technologies, and will receive exclusive information about the development of STAC best practices and other industry resources that are normally only available to STAC Members.
Additional information on the premiere Canadian tower industry event can be found here.