Attorney finds fault with FACE investigation
Attorney Daniel R. Flynn, who along with Mark A. Lies II of Seyfath Shaw LLP represented the company that the worker was employed by at the administrative hearing before OSHA Judge Covette Rooney, said he was concerned about the inaccuracies in the report.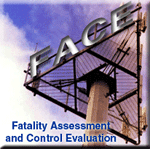 "The facts on which each one of the three recommendations set forth in the FACE report is based are inaccurate and contrary to the findings of the Occupational Safety and Health Review Commission following an adjudicated hearing concerning the accident."
"Judge Rooney specifically found that Mr. LeClercq was not performing a controlled descent at the time of the accident, but rather was using the Fisk Descender as a work positioning device coupled with both a positioning and a shock-absorbing lanyard -- a proper way to maintain 100% fall protection."
"Further, Judge Rooney lauded the company's safety program, finding that the company 'has a well-communicated, comprehensive and properly enforced safety program that requires employees to be properly tied off at all times they are on the towers.'  The program included extensive ComTrain training as well as daily hazard assessments, toolbox talks, and equipment inspections," Flynn said.