Arkansas
To bid and work on a wireless or any construction projects in Arkansas that costs $2,000 or more, you must get a contractor's license of which there are a number of different classifications.

If you're going to work on a project worth more than $50,000 you'll be required to obtain a commercial license or a restricted commercial license if the project's worth is less than $750,000. In addition to identifiying that you have workers compensation, Arkansas requires that you must provide proof of a bond.

Additional licensing requirements and applications are available from the Arkansas Contractors Licensing Board.

As of July 1, 2020, Subcontractors of properly licensed contracors will be able to work with a registration isnstead of a full license.

Licensed contractors or applicants have the opportunity to file a bond in lieu of a financial statement.

To find out if a contractor is licensed in Arkansas or has violations: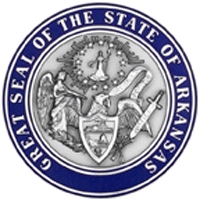 To identify if a comany is incorporated in the state SEARCH HERE.
Ideas and suggestions are always welcome. If you know of another important link, please let us know and we will be pleased to add it. Or if you find an incorrect link, kindly email us. If
you would like to provide comments as to unique irregularities of contracting requirements in this state, it's important to share them as well. Reply to:
info@wirelessestimator.com
Contractor search capabilities are excellent tools for owners, carriers and others who want to check on contractors, including companies that are considering subcontracting to another contractor. On one search in another state, we noticed that two different company name queries of supposedly competitive companies vying for the same bid identified that they were both sharing the same address and telephone number. We're sure that they would never share pricing information.