Andrew acquires many of American Tower's 24 construction offices, 340 employees
December 14, 2004 -- American Tower Corporation has finalized the sale of its tower construction unit, ATC Tower Services, Inc., to Andrew Corporation, a global communications systems and equipment supplier. Andrew had entered into a definitive agreement to acquire selected assets of the construction group during October for approximately $10 million, consisting of cash and the assumption of certain capital lease obligations.

ATC Tower Services, Inc., based in Boston, MA, with annual sales exceeding $60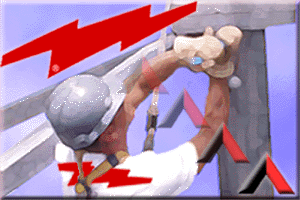 million, is a leading general contractor construction company for wireless communications in North America, providing site installation services to wireless operators and prime contractors.

American Tower previously sold its MTS Wireless Components unit to a group of private investors, MTS Holding Co., in July of 2002 for $30 million as part of a three-year-long divestment strategy to focus on its business of leasing space on wireless towers. MTS Holding Co., in turn sold MTS Wireless Components to Andrew Corporation in March of 2004 for approximately $27.5 million, but retained their Asian manufacturing group and other assets.

American Tower, which owns approximately 13,300 sites in the United States, with additional structures owned in Mexico and Brazil, is expected to take a $3 million charge in the fourth quarter related to the sale.

American Tower announced on August 2, 2004 that it was exploring strategic alternatives for its construction services group, including a potential sale of some or all of its construction services capabilities. The construction services group was included in the company's network development services segment and had revenues of $21.2 million and approximately $14,000 of operating loss for the three months ended June 30, 2004. The network development services segment will continue to provide complementary non-construction services to the rental and management segment including site acquisition, zoning and permitting and structural analysis.

Some seeing fifth acquisition in seven years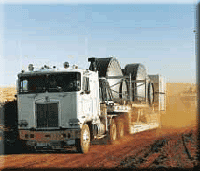 ATC Tower Services was originally acquired when American Tower Corporation purchased tower consolidator OmniAmerica in 1998, a Florida-based firm that had acquired the construction group a year before in a reverse merger with Specialty Teleconstructors, a publicly traded company based in Albuquerque, NM. At that time, Specialty had been acquiring many tower construction companies and had approximately 750 employees and 35 offices throughout the country. In 1997 Specialty also purchased MTS Wireless Components. Following the sale to Andrew, some ATC employees will have had to adapt to the corporate changes resulting from five acquisitions in seven years. 

"You almost have to be a chameleon in this industry.You have to welcome change, whether it's internal or external, otherwise you're not going to survive," explained one seasoned ATC Tower Services manager who said that Andrew's due diligence has been going on for many months.

As part of the transaction, Andrew assumed a significant portion of ATC's 24 North American construction offices and many of ATC's approximately 340 employees. According to ATC mangement, few offices are expected to be closed. However, an anticipated hurdle in transition will be the required processing of the documentation to transfer master agreements with major management firms from ATC to Andrew. Since Andrew holds contracting licenses throughout the country, permitting applications should be seamless.

Andrew welcomes ATC's expertise, footprint

Andrew has many decades of telecommunication construction experience. Their construction division, Andrew Systems, Inc. provides supervisory, construction, testing, maintenance and installation services to support their product sales. The field service group provides turnkey installations from civil and site work to foundation and tower installations as well as system installations and maintenance. Andrew had been one of the leading tower and equipment shelter manufacturers in the nation until they sold their structures and equipment shelter divisions during the '90s to focus upon their many other core product offerings. Except for Hawaii, Andrew Systems holds all U.S. State Contractor licenses.

"Adding ATC's site installation expertise provides Andrew with an immediate national construction services presence and additional channel distribution opportunities for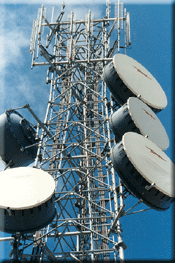 our products," said John DeSana, group president, Antenna and Cable Products, Andrew Corporation. "Wireless operators are increasingly focused on next-generation network deployment in North America. They appreciate the efficiency of working with a single vendor who can provide greater system support, including installation, distribution, logistics and a complete portfolio of products."

"Combining our existing services capability with the selected assets of ATC and our prior acquisition of MTS Wireless Components enhances our ability to effectively address the needs of our original equipment manufacturer (OEM) and wireless operator customers," explained Ralph Faison, president and chief executive officer, Andrew Corporation.


Copyright © Wireless Estimator, Inc. Please request reprint permission.