Learn to say hello, at&t, goodbye Cingular
January 8, 2006 2007 - Now that wireless suppliers and contractors are proudly boasting that they no longer type 2006 in company correspondence, they'll be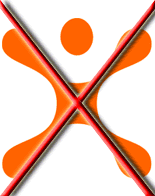 wrestling with the Cingular to at&t (Yes, it's now lowercase.) name change as it begins to evolve from market to market beginning this week.

They'll also be anxious to see if many of the 2006 fourth quarter Cingular projects will be taken off hold following the AT&T and BellSouth Corporation approval by Federal regulators on December 29. 

Many contractors are hopeful that new service integrations from the merged companies will increase the amount of work they will receive from Cingular AT&T at&t.

Acquisition chronology:
Cingular, once a wireless product of SBC Communications and Bellsouth, acquired AT&T Wireless back in October 2004. AT&T Wireless, which was going through some growth pains before the merger, was acquired by the Atlanta-based carrier. Now the AT&T name is reentering the market, but through the AT&T wired corporate merger with BellSouth, once a dual parent to Cingular.

The USA's number wireless company, Cingular, is 60% owned by the new AT&T; BellSouth had controlled 40%.

It's so simple to keep track of industry mergers that we're sure you can repeat this one backwards, in Latin. But for those who still aren't sure of the mergers and their chronology:

2001 - As part of a restructuring plan, AT&T decides to spin off their wireless division, known as AT&T Wireless, as a separate company.

2004 - Cingular decides to acquire AT&T Wireless. Cost: $41 billion. AT&T, AT&T Wireless' former parent, retains rights to the AT&T Wireless brand name as part of 2001's spin-off agreement. They announce plans to launch a new wireless service under the AT&T Wireless brand name after Cingular completes its acquisition.

2005 - SBC, which is an amalgam of regional Baby Bells spun off from AT&T, reaches an agreement to buy its former parent for $16 billion, $25 billion less than Cingular pays for AT&T Wireless. SBC owns 60% of Cingular, which bought AT&T Wireless. The merger was approved in November, and SBC once again rebrands to AT&T. AT&T, which still has the rights to the AT&T Wireless name says it will begin using it in select markets.

2006 - AT&T (formerly SBC) announces the purchase of BellSouth Corporation for 67 billion dollars.

January 3, 2007 - AT&T completes its acquisition of BellSouth Corporation after approval from the FCC on December 29, 2006. The transaction consolidates ownership and management of Cingular Wireless and yellowpages.com.
                                                            *    *    *    *
AT&T has said that it will immediately start to implement a carefully planned integration process to converge the AT&T, BellSouth and Cingular wireless and wireline Internet Protocol (IP) networks, combine product portfolios and integrate customer care capabilities.

The new company says it will be able to accelerate the introduction of innovative broadband services, such as IP-based services, while expanding the reach of broadband access in remote and rural locations in the traditional BellSouth region.

The move, according to an Advertising Age article, could cost AT&T hundreds of millions over the coming years as the slowing reforming corporate giant changes what once was AT&T and then became Cingular back now to AT&T yet again. The previous Cingular parents - SBC and BellSouth - spent reportedly $4 billion to turn the wireless brand, with its well known orange logo, into something of a household name.
                                                         
AT&T, in their defense, seems to feel the strength of their venerable name will carry them through the transition and that, in the end, it will "eliminate customer confusion and make a much more elegant solution", especially in regards to bundled services.