District of Columbia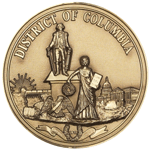 The District of Columbia has two types of construction contractor licenses - the Home Improviement Contractor License and the General Contractor/Construction Manager License.
The District of Columbia doesn't require general contractors to pass an exam to obtain a license. However, subcontractors working in specialty trades (asbestos workers, plumbers, electricians, refrigeration and air conditioning mechanics, steam and operating engineers, and those in the elevator trades) need additional licenses as required by the District of Columbia Board of Industrial Trades.
If you want to search for companies that are licensed in the District of Columbia, you will be required to sign up for an account.


Ideas and suggestions are always welcome. If you know of another important link, please let us know and we will be pleased to add it. Or if you find an incorrect link, kindly email us. If
you would like to provide comments as to unique irregularities of contracting requirements in this state, it's important to share them as well. Reply to:
info@wirelessestimator.com
If you're going to construct a concealment site in the Capitol Rotunda, you're going to need an electrical license, otherwise there is no licensing required. This seems a little incongruous coming from the nation's capitol where they love to license and oversee everything you can think of, including proposed legislation for the proper sentence construction for prepositions at the end of sentences.