Georgia

Cross Florida's border where there are more state and local requirements than oranges and you'll find that most contractors don't need a license in America's Peach State. The exception is asbestos abatement and the mechanical trades, and, of course, the always popular electrical profession. Check for local jurisdiction licensing requirements.

To check on an electrical license click here .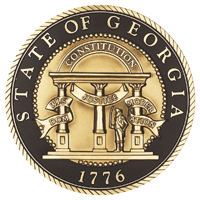 Out-of-State Corporations
Out-of-state corporations must register with the Georgia Secretary of State to do business in the state. For information click on Secretary of State .