Indiana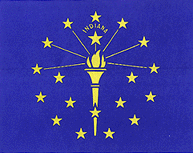 Indiana joins the few states that do not require electrical contractors to be registered. Just another example of hoosier hospitality. Of course, they as well as General and other contractors must be licensed on the local level whether it's a Wi-Fi project or a complete raw land site.


Out-of-State Corporations
In order to obtain a certificate of authority, an application for certificate of authority must be filed with the Secretary of State. Visit the Secretary's site by clicking here .