Kentucky

Other than the licensing requirements for Plumbing and HVAC contractors, there are no state requirements. Check at the local level to find out if you must be licensed as an Electrician. Identify if there are local licensing requirements.

Kentucky is known for some of the industry's most difficult wireless construction sites and its fine bourbon, not necessarily in that order. However, most tower ground and top men are traveling Lake Wobegon Minnesota Lutherans who don't drink, so the bourbon wouldn't be of any interest to them.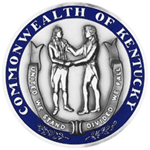 Out-of-State Corporations
An out-of-state corporation needs a Certificate of Authority from the Kentucky Secretary of State to do business in the state. For information, click on Secretary of State .