Mississippi 

A certificate or license is required for all commercial construction projects.

Section 81 of the State Constitution clearly spells out that you cannot obstruct navigable waters. So, if your guy anchor survey stake ends up in the middle of the Mississippi River, please consider changing your architectural firm or surveyor. Perhaps, both.

To find out if a contractor has a certificate or license, go to LICENSING.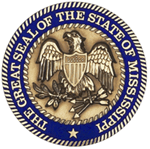 Out-of-State Corporations
Out-of-state corporations should contact the Secretary of State at Secretary of State.