Montana

Electricians are required to be licensed by the state of Montana, but there are no requirements for general, foundation and erection contractors. Check local jurisdictions, however.

To identify whether an electrician is licensed, click on  Electrical Licenses .

As a construction contractor you will be required to register with the state by going to  State Registration .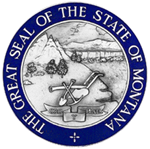 Although Tennessee is the Volunteer State, the Big Sky Country State allows construction contractors to volunteer to register if they are "…construction contractors without employees, plumbers and electricians. These individuals may register if they want."  How can that volunteer election be decided when the company doesn't have an employee to make the decision?