North Dakota 

Some caring carriers say they are only putting pressure on contractors for lower co-location installation costs so that their contractors will not have to incur the expense of getting a license in North Dakota where it is required when the job cost is $2,000 or more.

To find out if a contractor is licensed in North Dakota, click on LICENSING.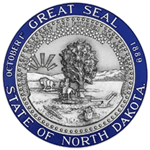 Out-of-State Corporations
Out-of-state corporations and Limited Liability Companies must get a Certificate of Authority to do business in North Dakota from the North Dakota Secretary of State. To obtain this certificate, click on Secretary of State.