Nevada 

You must be licensed to bid or work on any construction jobs in Nevada.

The state of Nevada has some good contractor tips on their Nevada State Contractors board website. However, they're missing two: 1. Don't gamble on your off days, the odds are against increasing your earnings. 2. Don't do E-bids; the odds against you of making a net profit are even greater.

Check to see if there are any jurisdictional license requirements.

To find out if a contractor is licensed in Nevada, go to  LICENSING.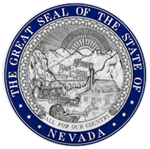 Out-of-State Corporations
Out-of-state corporations must qualify with the Nevada Secretary of State to do business in the state. For information, click on  Secretary of State.