Ohio 

You must obtain a state license to do electrical work in the buckeye state.

If you're bidding in Ohio, please note that Ohio's commercial construction costs almost set the national standard for material, labor and weighted average pricing. In addition, if you lose a bid it's permissible to blame it on the lake effect. Not because you wanted to book as much as possible into the next quarter's earnings. Not because you added a conduit run for 400' in lieu of the actual 40'. It was just the lake effect.

Check to see if there are any jurisdictional license requirements.

To find out if an electrician holds a certified license in Ohio, click on Electricians.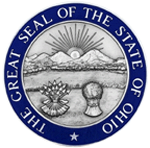 Out-of-State Corporations
If your business isn't incorporated in Ohio, you must be approved by the Ohio Secretary of State to do business in the state. You can contact them by clicking on Secretary of State.