Pennsylvania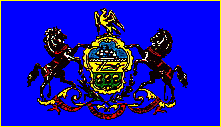 For their state motto, Pennsylvania didn't plagiarize one of the ever-popular Latin phrases from Cicero's quote of the month club that were hummed throughout the workday by most Americans.  The host state of our nation's first capital quickly coined: Virtue, Liberty, and Independence. And they've lived up to it in construction licensing. You're at liberty to work independently throughout Pennsylvania without a state license. However, you will be required to be licensed in local jurisdictions.

You will have to contact the project city to identify if your contractor is licensed.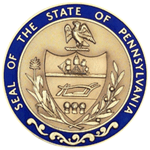 Out of State Corporations
Companies incorporated in other states must apply to the Corporation Bureau for a Certificate of Authority to do business in Pennsylvania. To acquire the application and information, click on Department of State.