Sprint sale expected to have an impact upon many vendors and contractors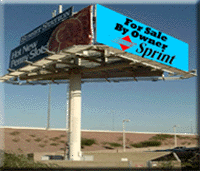 December 12, 2004 --The planned sale of Sprint's portfolio of 6,700 communications sites to one of the major tower companies or other suitors could affect contracts that are currently in place with Sprint's vendors. Companies currently providing engineering, lighting repairs, maintenance, installations and retrofitting will be required to be approved by the successful bidder's management unless they have already been pre-qualified. They might also have to compete against existing contractors to renew opportunities. Sprint's tower and other infrastructure suppliers for new builds will also be affected by the sale. Sprint's Chairman and CEO Gary Forsee says that he expects the sale to be inked by the first quarter of 2005.

The Sprint Sites USA portfolio, according to analysts, could be worth $1 billion or more to the major tower owners. Private equity
SPRINT LOCATIONS

State
Sites
State
Sites
State
Sites
State
Sites

AL

78

ID

8

MS

23

SC

18

AR

57

IL

420

NC

169

TN

200

AZ

135

IN

198

NE

50

TX

907

CA

788

KS

82

NH

29

VT

127

CO

79

KY

50

NJ

144

VA

164

CT

92

LA

93

NV

94

WA

155

DC

1

MA

121

NY

255

WI

68

DE

13

MD

154

OH

581

WV

1

FL

274

ME

11

OK

114

WY

4

GA

147

MI

171

OR

83

 

 

HI

35

MN

99

PA

181

Total

 

IA

54

MO

194

RI

20

Sites:
6,741

Source: Company Information 9/12/04
firms have also expressed an interest in purchasing the portfolio of towers. They believe there is an opportunity to capture additional leases and then sell the assets when they have appreciated. A few industry observers disagree, citing the difficulties some established owners with capable management and contacts have in leasing up many of their existing structures. Sprint's towers are used by fewer customers on average compared with other sites.  To ensure an adequate return on on investment, tower consolidators typically look to pay 9 to10 times earnings or less for an existing structure.

The winning bidder will provide a lease-back program to Sprint and it is expected that  contractors currently servicing the carrier's equipment will continue to do so providing that they meet the successful suitor's insurance and contractor requirements.   

Benchmark sale announced by TCP Communications

iPCS Inc., a PCS affiliate of Sprint, announced in September that they had reached an agreement to sell up to 92 communications towers to TCP Communications, LLC of Boston. The towers are located primarily in Michigan, Illinois, Iowa and Nebraska. TCP paid an average of $180,000 per site. The $16.5 million deal is expected to close during the fourth quarter of 2004. If Sprint Sites were to receive a similar average per tower, the portfolio would bring in $1.2 billion. The iPCS Inc. sale has doubled TCP's tower count. They currently own 89 structures in 11 eastern states. TCP is funded by Catalyst Investors, LP, a private equity fund specializing in media and communications industries. Founded two years ago, many of TCP's officers held executive positions with SBA Communications.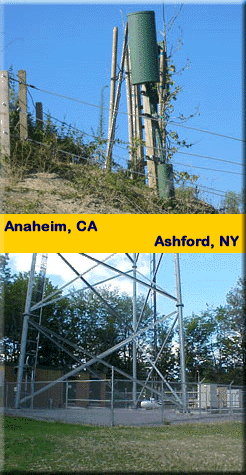 Kicking Sprint's foundations

A few analysts believe that tower sale pricing will be surging because tower owners are seeing improved bottom lines and are able to obtain better pricing for their portfolios. Not so, say some suitors who are carefully reviewing Sprint's assets.

Sprint Sites' structures range from a 7' tall panel antenna attached to a wooden post in Anaheim, CA to a 350' self supporting tower in Ashford, NY. Most of the towers are concentrated in metropolitan markets with 40% of their sites in four states, Texas, California, Ohio and Illinois.

Although there have been major tower site purchases in the past exceeding TCP's average of $180,000 per site, the Sprint auction will be reflective of a more rigorous due diligence by interested companies. Speed to market is no longer the driving force.  Consolidators  will be  carefully reviewing the  portfolio's cash flow and the potential for additional leases. The larger tower companies will have to assess locations having duplicate coverage. Some Sprint sites are within blocks of their potential suitor's towers. During the past two years tower owners have cleaned up a greater portion of their inventory, selling bare or unprofitable structures. Some companies may not be anxious to tackle their balance sheets again and allay shareholder concerns.

Structure capacity weighs heavily

Identifying each site's capacity is the most difficult task for interested companies during the offering period. Many of Sprints' earlier sites were limited in their ability to accept additional tenants without extensive retrofitting. In addition, national standard TIA/EIA 222-G will have to be used in 2005 when it is released to analyze capacity for new tenants. Some structures that would have been acceptable may now be overloaded.

A smaller tower consolidator would see minimal site duplication, but it would be a company transforming event that would require strong management and a top level leasing team to maintain an equitable return on investment. A private equity fund would be able to build upon Sprint's national footprint without having to sell off excess inventory. Sprint's current leadership would then have a better chance of remaining at the helm.

If the portfolio goes to one of the more aggressive tower owners, lease-ups will increase and there will be greater opportunities for installation and retrofitting contractors.

Managed size is an asset for tower companies. If Crown Castle or SpectraSite were to be the successful bidder they would eclipse American Tower, the nation's largest owner with 13,219 towers. If Global Signal (formerly Pinnacle), SBA Communications or AAT Communications were to acquire the sites, it would provide them with a competitive national footprint. If a private equity firm is successful, contractors and suppliers will be scrambling to solicit their business.

Liberty Media surfaces as suitor

Colorado-based Liberty Media Corp. has expressed considerable interest in purchasing the Sprint sites. Liberty, which operates and invests in a variety of cable and media firms, owns $1.9 billion in Sprint stock which could give it an inside track in the auction. Owning cell-phone towers doesn't necessarily mesh with Liberty's core businesses of cable companies and TV channels, but the Sprint purchase would fit in with Liberty's strategy of becoming more of an operating , rather than an investment company.

Crown Castle cash available

Industry observers believe that Crown Castle may be a key contender for Sprint's assets. They recently completed the sale of their British unit for about $2.04 billion in cash. They used $1.3 billion of the proceeds to fully repay the credit facility of its restricted group operating company.

AAT Communications is also a strong candidate for the purchase. Their tower count is currently 1800. After purchasing 801 SBA Communications' towers, the company bought 78 towers from US Unwired and 226 structures from Signal One during 2004. AAT recently announced a preferred partnership with Bechtel for new tower deployments; however, the open-ended agreement allows each company to work with other firms.

Copyright © Wireless Estimator, Inc. Please request reprint permission.