Carriers can cruise complements of NEWA on October 25 Boston sailing
Maryland DC Wireless Association kickoff luncheon set for October 25
Director nominations for Kentucky wireless group sought by October 21
Highly rated course selected for Georgia's fourth classic to be held October 19
Brain Aneurysm Foundation will benefit from NJ golf outing set for October 19
New York's wireless group announces first annual golf outing to be held September 17
AWA's October 12 tourney to benefit The Bell Center For Early Intervention Programs
Newly reorganized Louisiana / Mississippi group to meet September 26 in Metairie
California's September 25 golf outing sold out, but you're not too late for dinner
September 21 Illinois State Wireless golf event set
Penn State's Children's Hospital to benefit from PA golf tourney September 20
Carolinas Wireless Association sets luncheon date for September 20 in Greensboro
Municipal advocate will be guest speaker at Alabama's September 19 meeting
First annual Kentucky Wireless Association golf outing planned for September 13
New Jersey's September 10 meeting to feature water protection and planning exec
Florida's wireless group readies September 6 second annual golf tournament
August 22 Georgia Wireless Association meeting will feature Carrie Kirk




Carriers can cruise complements of NEWA on October 25 Boston sailing
The New England Wireless Association's boat cruise and dinner will be held on Thursday, October 25, 2007 upon the Spirit of Boston, World Trade Center, Boston Marine Terminal, 200 Seaport Blvd., Boston, MA. Parking is available at the Seaport Hotel.
The association is inviting carriers to attend at no charge.
The cost is $80 per person ($90 if you reserve after October 19). Boarding time is between 6-6:30 p.m. and the ship will sail from 7:00 to 10:00 p.m.
The cost includes the three hour boat cruise, free parking, dinner (including salad bar, roast beef and ham carving stations, pasta primavera, chicken Mediterranean, roasted vegetables, herb roasted potatoes, green beans, and dessert), music entertainment and raffle. No payments or attendees will be accepted after October 24.
Reservations must be made to info@negwa.org .

Maryland DC Wireless Association kickoff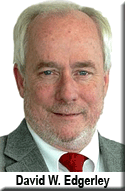 luncheon set for October 25
Industry professionals are invited to attend the Maryland DC Wireless Association's kickoff luncheon to be held on October 25, 2007 from 11:00 a.m. until 2:00 p.m. at the Governor Calvert House, 58 State Circle, Annapolis, MD.
The cost, $40 per person, can be paid on line through the association's web site at: http://www.mddcwa.com/Events.html
The keynote speaker will be David W. Edgerley, Secretary of Business & Economic Development for the State of Maryland.
Reservations for the event are requested by October 18, 2007.
Should you have any questions or concerns regarding this event, please do not hesitate to contact Tom Worstell or Marshall Knight , Co-Chairmen of the membership committee.

Director nominations for Kentucky wireless group sought by October 21; new members deadline set
The Kentucky Wireless Association will be opening up nominations
for directors of the state wireless association. Only registered members of KWA will be allowed to run for election and vote. These elected directors will set the direction for the KWA and be in charge of appointing new officers for 2008.
The schedule is as follows:
10/1/07-Deadline to register as a new member and vote in the election
10/21/07-Deadline for director nominations
Nominations will be announced at our November meeting at Churchill Downs in Louisville, KY (date to be announced) and voting will open that day.
12/1/07-Voting will end and votes will be tallied resulting in ten (10) Directors for 2008
Members are urged to send their nominations to nominations@kentuckywireless.org .
The formal election will be done online. Directions will be announced at the November meeting along with the site address and other details.

Highly rated course selected for Georgia's fourth classic to be held October 19
The 4th Annual Georgia Wireless Association charity golf classic will be held on
Friday, October 19, 2007 at the Chateau Élan, Braselton, GA.

A shotgun start will begin at 9:00 a.m. with the luncheon and awards presentation beginning at 2:00 p.m. The event will benefit the National MS Society and Advocates for Children.

Registration and sponsorship entry will be found at: www.gwa.golfreg.com

The tournament will hold a maximum of 256 players. Spots for players and sponsorships are limited and will be secured on a first come first served bases. Payments not received by the payment deadline of October 1, 2007, will result and forfeiture and open spots for play and/or sponsorship will be offered to those on the wait list.

Brain Aneurysm Foundation will benefit from NJ golf outing set for October 19

The New Jersey Wireless Association will hold its first annual charity golf outing on October 19, 2007 at the Royce Brook Golf Course, 201 Hamilton Road, Hillsborough, NJ.

Registration and a continental breakfast will begin at 7:30 a.m. The shotgun start will commence at 9:00 a.m. Your reservations must be made prior to October 12 by contacting abarlow@cwcsi.com.

The cost is $175 per player. Lunch only is $50.00. Payment should be remitted to New Jersey Wireless Association, 3 Lyle Farm Lane, Englishtown, NJ. 07726.

Proceeds will benefit the Brain Aneurysm Foundation.

New York's wireless group announces first annual golf outing to be held September 17
The New York State Wireless Association's first annual golf event will be held on September 17, 2007 at The Park Country Club, 4949 Sheridan Dr., Williamsville, NY.
Registration begins at 11:30 a.m. with a luncheon scheduled from 11:30 to 1:00 p.m. A shotgun start will begin at 1:00 p.m.


The cost of $120 per person includes green fees, your cart and luncheon.

You can easily register online through PayPal by visiting http://www.newyorkstatewireless.org
or contact Ruth Miner at (716) 847-8400 x4321 or email rminer@phillipslytle.com
Sponsorship opportunities are still available and can be had by calling Jennifer Greene at (716) 847-5493.

A block of guest rooms have been held at the Buffalo Niagara Marriott.

Alabama's October 12 golf tourney to benefit The Bell Center For Early Intervention Programs
The 4th annual Alabama Wireless Association's golf outing will be held at the Eagle Point Golf Club on October 12, 2007. Proceeds will benefit The Bell Center for Early Intervention Programs. Registration is at 7:30 a.m. with a shotgun start beginning at 8:30 a.m.
The well-known Alabama golf course is located at 4500 Eagle Point Dr., Birmingham, AL.
The wireless group is seeking sponsorships to help make this an event to remember! There are opportunities for major tournament sponsors, corporate sponsors, lunch sponsors, player gift prize sponsors and hole sponsors. The association has a limit of 36 teams this year, so it is important for members and their guest to put their team together and get their entry form in early. The deadline for submitting entries is Friday, September 28.
Each player's entry fee is $150 and this fee includes beverages, cart, greens fees, range balls and lunch following the tournament. Individual players will be paired with other golfers.
For further information about the event, contact Kevin Harris at (205) 706-6975, kharris@craftoncom.com, or Becky Burns at (205) 254-1426, rlb@hsy.com or visit the organization's web site.

Newly reorganized Louisiana / Mississippi group to meet September 26 in Metairie
The newly reorganized Louisiana / Mississippi Wireless Association will hold its first meeting of 2007 at the New Orleans Marriott Metairie at Lakeway, 3838 N. Causeway Blvd., Metairie, La.
The luncheon will begin at 11:00 a.m. and the association will provide a timely topic on Lessons in Hurricane Preparedness and Network Recovery.
The cost, $35.00 per person, includes a New Orleans style buffet. Only cash or checks will be accepted.
Those industry professionals that want to attend should RSVP on the association's web site.

California's September 25 golf outing sold out, but you're not too late for dinner
The California Wireless Association's first annual golf tournament was an instant hit with members who quickly registered for the event, selling the outing out within a
week.
However, the evening's dinner, beginning at 5:30 p.m., is still available, at $75.00 per person on September 25, and registration can be made on the association's web site. The golf event and dinner at the Arroyo Trabuco Golf Club, Mission Viejo, is still accepting sponsors. For additional information contact Cynthia.Jolly@americantower.com .
Proceeds from the event will benefit the American Red Cross.

September 21 Illinois State Wireless golf event set

The Illinois Wireless Association will be sponsoring their first golf outing on September 21, 2007 at the Indian Lakes Golf Course, 250 West Schick Road, Bloomingdale, IL. The cost to participate is $100 per person or $400 per team.
Registration is at 7:00 a.m. with a shotgun start beginning at 8:00 a.m.
The association will hold their quarterly meeting the evening before, September 20, at 5:00 p.m. A dinner, at a cost of $50, will follow at 6:30 p.m. To register for golf and dinner events, visit the association's web site.

Penn State's Children's Hospital to benefit from PA golf tourney September 20
The Pennsylvania Wireless association will be holding their second annual golf tournament and fund raising event on September 20 at the Deer Valley Golf Course.
The event will benefit the Penn State's Children's Hospital. A shotgun start is set for 9:00 a.m.
The $125 entry fee includes the round of golf, your cart, prizes, a beverage cart and your meal. There are chances to win $10,000 cash, Bose sound system, Dell Computer and a set of irons on 4 of the 5 par threes. There will also be a raffle for prizes at the end of the event.
Checks should be sent to:
Michael Damiano, Treasurer PWA
c/o PPL Telcom, LLC
Two North Ninth St., Mail Code GEN PL-2
Allentown, Pa. 18101
You are requested to email your foursome to abridge@ltsleaderboard.com .

This year the association has added three different spa options; If you are not a golfer and would like to join the fun and support the PWA, email cpleibel@primuselectronics.com and inform him of which option you care for; Chamomile Relaxation, Deep Tissue or the Traditional message. Either option is $150 at the Spa @ the Hershey Hotel.
Spa and golf fees can also be paid by using PayPal on the association's web site: http://www.pa-wireless.org/events.html .
The PWA would like to thank the following sponsors that have committed to supporting our second annual golf tournament:
* EBI Consulting
* Skyway Towers
* MetroPCS
* Andrew Corporation
* Flash Technologies
* Site Pro 1
* SBA Network Services
* eciWireless
* Horvath Communications

Carolinas Wireless Association sets luncheon date for September 20 in Greensboro

The Carolinas Wireless Association's 3rd quarter luncheon will be held on September 20, at 11:00 a.m. Registration will begin at 1:00 a.m.
The event will be held at the Sheraton Greensboro at Four Seasons, 3121 High Point Road, Greensboro, NC. The cost is $25 per person and prepayment can be made by visiting the association's web site.
If you plan to attend, RSVP to Betty Jordan at betty.jordan@wfinet.com .

Municipal advocate will be guest speaker at Alabama's September 19 meeting
The next regular meeting of the Alabama Wireless Association will be held Wednesday, September 19, 2007 at Pine Tree Country Club in Birmingham, with lunch beginning promptly at 11:30 a.m.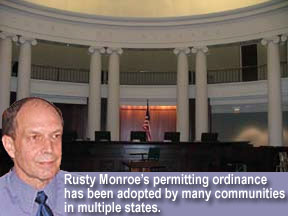 The association's guest speaker will be Rusty Monroe, Principal with the Center for Municipal Solutions (CMS), to discuss the implementation of CMS' current Wireless Telecommunications Ordinance, which has been adopted in various municipalities across several states, including Alabama. It promises to be an interesting topic and a chance for the wireless group's members to better understand some of the issues facing municipalities when telecom companies file for local zoning approval.

There will be a non-sponsored happy hour on Tuesday evening, September 18, 2007 beginning at 6:00 p.m. at the Tavern at the Summit, located adjacent to Parisian's at the Summit Shopping Center.
For additional information contact Dan Seidel.

First annual Kentucky Wireless Association golf outing planned for September 13

Members and guests are invited to join the Kentucky Wireless Association for their first annual golf outing on Thursday September 13, 2007. Registration will begin at 11:00 a.m. with a shotgun start at 12:00 noon. This year's outing will be held at the Quail Chase Golf Club at 7000 Cooper Chapel Road, Louisville, KY.
There will be numerous prizes, free range balls and a steak dinner after golfing.
The association will be playing for a charity to be named at a later date. To register or assist as a sponsor please visit the state wireless group's web site . Registration is requested by August 31.

New Jersey's September 10 meeting to feature water protection and planning exec
The New Jersey Wireless Association is inviting industry professionals to attend their third quarterly meeting and luncheon on September 10, 2007 at the Sheraton at Woodbridge Place Hotel, 515 US Highway 1 South, Iselin NJ.
Registration begins at 11:00 a.m. and the luncheon will start at 12:00 p.m. The cost is $45 per person.
The keynote speaker will be Thomas A. Borden, Deputy Executive Director and Chief Counsel of the New Jersey Highlands Water Protection and Planning Council.
Rooms have been reserved at the Sheraton for those requiring overnight accommodations at the reduced rate of $159 per night which will be held until August 29, 2007. Reservations can be made at the Sheraton at Woodbridge Place by calling (732) 634-3600.

It is requested that you make your reservations and mail your payment for the luncheon by September 3. Fax your responses to (973) 215-2147 or email: abarlow@cwcsi.com. Remit your payment to: New Jersey Wireless Association.
3 Lyle Farm Lane, Englishtown, NJ 07726.

Florida's wireless group readies September 6 second annual golf tournament in Celebration
The Florida Wireless Association will hold its 2nd Annual Charity Golf Tournament to benefit Make-A-Wish Foundation on Thursday, September 6, 2007 at the Mystic Dunes Golf Club, 7850 Shadow Tree Lane, Celebration, Florida.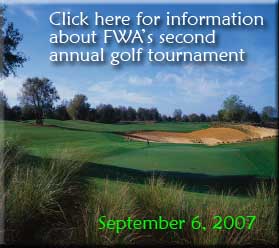 Registration begins at 8:00 a.m. Tee off is promptly at 9:00 a.m. For great sponsorship opportunities and player information, visit their Charity Golf Tournament website at: www.fwa.golfregistrations.com
Your company can be the sponsor of the association's "World's Longest Beer Golf Cart" - there's only one so first come, first served. Drinks are included in the sponsorship fee. Prize donations are gladly accepted by the association.
For more details on the tournament or sponsorship, contact Traci Clancy @ 954-732-4475 or Martha Penton @ 813-781-6809.
Also, you are invited to join your golfing friends and associates the night before at an industry-wide non-denominational happy hour.

August 22 Georgia meeting will feature Carrie Kirk
The Georgia Wireless Association will be having their third quarter luncheon meeting on Wednesday, August 22, 2007, from 11:30 a.m. to 1:00 p.m. The meeting will be held at the Holiday Inn Select Atlanta- Perimeter/Dunwoody, located at 4386 Chamblee Dunwoody Road, Atlanta, GA. The guest speaker for this event will be Carrie Kirk.
Kirk was the founder of Southeast Towers and is the owner of TCD Services, LLC. The cost of the luncheon is $30.00. You can pay via Paypal by visiting the GWA's website at www.gawireless.org. Please RSVP to Tiffany Allen ( tiffany.allen@wfinet.com) or Wendy Doyle ( wendy.doyle@comcast.net) by Thursday, August 16, if you plan to attend the luncheon as they need a proper headcount to place the order for the lunches.

The GWA will also be hosting an Atlanta Braves Game Night at Turner Field on Monday, September 17, 2007. The GWA has reserved 40 tickets for the game. Tickets may be purchased at the 3rd Quarter Luncheon for $10.00 per ticket. If you are unable to attend the luncheon but would still like to purchase tickets to the Braves game, contact Bill Weiland at bweiland@barantelecom.com.

There will be a non-sponsored social event/happy hour on the evening of Tuesday, August 21 from 5:00 p.m at Eclipse di Luna - Park Place, located at 4505 Ashford - Dunwoody Rd, Suite 11 Atlanta, GA.