Tower titans project similar trends during 2005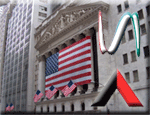 March 30, 2005 – American Tower Corp. and Crown Castle International, the nation's largest tower owners with a combined portfolio of approximately 25,000 structures, announced their fourth quarter earnings today with Crown Castle narrowing its loss, while American Tower widened its loss. Both vertical real estate operators posted an increase in revenue.

Crown Castle reported revenue of $157.8 million, up from $145.7 million. The company recorded site rental revenue of $139.5 million, representing a 9.6 percent increase compared to a year ago.

For the fourth quarter, net loss was listed at $88.1 million, which includes $39.4 million in losses from the retirement of debt. In the corresponding quarter a year ago, the company reported a net loss of $162.2 million, which includes $73.6 million of losses from the retirement of debt and preferred securities. The tower firm posted an operating loss of $10.9 million in the fourth quarter, versus a $15.9 million loss recorded in the fourth quarter of 2003. 

Site rental revenue increased approximately $4,100 per site over the past year to an annualized level of approximately $48,600 per site at year end, according to its president and CEO, John Kelly. He further said that the company's 2005 outlook is based on a lower level of new leasing activity compared to 2004.

American Tower recorded a fourth-quarter loss of $74 million, or 32 cents a share, up from a restated loss of $56.9 million, or 26 cents a share. Revenue rose 11 percent to $184.7 million from $166.1 million. Rental and management revenue increased to $177.3 million from $163.1 million, as network development services revenue climbed to $7.4 million from $3 million.

"At American Tower, we are continuing our focus on our core leasing business," said Jim Taiclet, chairman and CEO, in a published statement. His lease-up projections are slightly rosier than Crown Castle's outlook.

"We continue to have confidence in delivering another year of strong results in 2005, based on our expectation of roughly similar levels of tower demand as last year, our significant operating leverage through rigorous cost control, and our improved financial position," Taiclet explained.

Both companies are enacting rigorous cost control programs.

American Tower's shares rose 18 cents, closing at $17.82; Crown Castle's dropped 3 cents to $15.67. 


Copyright © Wireless Estimator, Inc. Please request reprint permission.