Carolinas March 15 luncheon to discuss attorney requirements for zoning review representation
If you're getting ready to represent a client at a zoning hearing in North Carolina, you might require the services of an attorney. A new ruling of the State Bar states that only licensed attorneys may present certain kinds of applications in the state. If you want to be sure that your applications are on the right side of the law, you'll want to attend the first quarter luncheon of the Carolinas Wireless Association on March 15.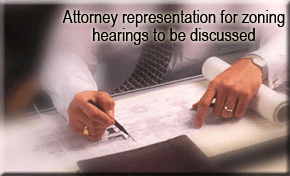 The event will be held at the Capital City Club, 410 S. Wilmington Street, Raleigh, NC. The cost is $25.00 per person and a prepayment deadline is set for March 13. Prepayment can be made at the Events Section of the association's web site: www.carolinaswirelessassociation.com .
Your payment can also made by sending your check to Carolinas Wireless Association, P. O. Box 854, Apex, NC  27502. If you plan to attend, RSVP to Betty Jordan at betty.jordan@wfinet.com. If you are unable to attend you will be invoiced for your reservation once you have registered.

A special hotel rate has been arranged with the Clarion on Hillsborough Street in Raleigh. Additional information can be obtained by contacting the hotel at 919-832-0501. A social is planned for the evening before the meeting from 6:00 p.m. to 9:00 p.m. at the Hi-5 Sports Bar at 510 Glenwood Ave., Raleigh. Sponsorships are available.