West Virginia 

Construction contractors and electricians have to be licensed in West Virginia.

When asked to list the three most frightening threats facing mankind, 8,643 Washington Post poll respondents named nuclear war, global pollution and getting a contractor's license as the scariest. We question the validity of the poll since our studies indicate that contracting licensing should have been first. West Virginia's Secretary of State is taking steps to lessen your licensing phobia. What used to take days can now be processed in minutes. Changes include fax filings and no multiple filing requirements with counties and the state.

To find out if a contractor or electrician is licensed, click on Electricians.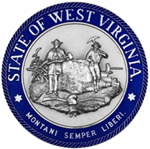 Out-of-State Corporations
If your company isn't incorporated under the laws of West Virginia, you have to get a Certificate of Authority from the Secretary of State to do business in West Virginia. For an application, click on Secretary of State.