Insurance Classification Codes
An employer's best self defense against incurring a large additional premium during an audit for the policy term is to obtain adequate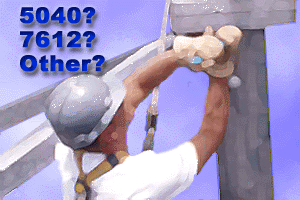 guidance regarding how to properly classify exposures with the correct class code for workers compensation coverage. Many companies have been forced to close when they could not pay these surprise charges.
Most category classification requirements are set by the National Council on Compensation Insurance, Inc. (NCCI); however, non-NCCI states may have other categories and differing requirements. Contact your insurance company to discuss what classification code should be used for particular risks. Your underwriter can provide you with the proper information, but ask for all information to be put in writing in case there is a dispute at an audit. Follow up by reviewing the NCCI scopes manual and contacting a non-NCCI state's rating bureau if you have any doubt. Creative categorizing to keep premiums as low as possible will eventually catch up with the employer. Also, if you're using a temp agency and they incorrectly code your employee you may be charged if the correct classification was higher.
Although you should always rely upon your agent for guidance, there are general conclusions on tower erection and maintenance classification codes. Iron and Steel Erection (5040) is described by the NCCI as: "Code 5040 is applied to insureds engaged in the erection of iron or steel frame structures including assembling or fabrication at the job site. 5040 is applied to insureds engaged in the erection of iron or steel radio and television towers."
This is interpreted by most underwriters that all of the payroll on the immediate job site should be classified as 5040. Although they may use a different code, most non-NCCI states adopt the 5040 code as it is written in the NCCI manual.
Code 7612, Telephone or cable TV line installation, is a class code that can often create reporting problems. This class code is used for the antenna installation, general maintenance, lighting work, cabling work and other work on broadcast and telecommunications towers. It reads as follows: "Specialist contractors engaged in the installation of microwave antennae and cables on existing towers for the telecommunications industry are assigned to Code 7612."

The scopes of work required today in non-erection projects upon a tower site can be extensive and the NCCI description falls short of clearly identifying the actual employment upon the structure, but the description is accepted for work on existing towers. 
Many codes have been used in the past to classify tower maintenance and erection, however 7612 (or a comparable non-NCCI state code) and 5040 are the proper class codes for these activities.
Other codes that are frequently used in wireless construction are
• Excavation (6217)
• Concrete Construction (5213)
• Electrical Wiring (5190), only within buildings
• Contractor-Executive Supervisor (5606) - Supervisory only, no foreman
NOTE: This generic, non-exhaustive overview is intended to serve as a useful starting point for research and analysis of the topics addressed. Proper training ,

professional knowledge and oftentimes licensing are required prior to anyone providing product design, selection, installation, and construction/development-related activities. This information is neither presented to instruct nor teach anyone in the proper or safe methods of any aspect of wireless design or construction. To ensure minimum exposure and to determine compliance for a safe working environment, you must obtain the advice and guidance of an industry professional.
WARNING: Failure to meet these minimum requirements and appropriate compliance responsibilities can result in serious injury or death to you or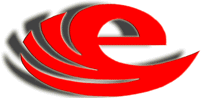 your fellow workers. All aspects of wireless construction are hazardous by nature. You have the sole responsibility to act safely and with caution prior to performing any construction-related task.