WITHDRAWN NOVEMBER 12, 2004
Federal Register: June 17, 2004 (Volume 69, Number 116)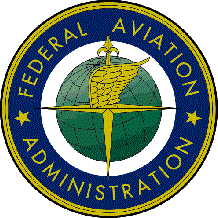 DEPARTMENT OF TRANSPORTATION
Federal Aviation Administration

Policy Letter on the Use of Non-Original Equipment Manufacturers' Components in Certified Aviation Obstruction/Antenna Structure Lighting Systems

The FAA has recently learned of a situation that may degrade aviation safety. The United States has approximately 44,375-antenna structures registered requiring lighting and/or marking. Antenna structures from 200 feet to 500 feet tall number approximately 40,000, and broadcast type antenna structures from 501 feet to 2,000 feet tall number approximately 4,375.
All of these structures are subject to maintenance. In some cases, during antenna structure lighting maintenance certified lighting systems are being modified by replacing internal components with untested non-original equipment manufacturers' (non-OEM) parts.
Strobe light manufacturers have reported through replacement lamp tracking that at least 8,000 antenna structures in the 200-foot to 500-foot category have untested and unverified lamps in current operation. All obstruction lighting system manufacturers have indicated a similar problem in regard to replacement of critical components through their warranty programs.
Original equipment is certified under Advisory Circular 150/5345-53B, the Airport Lighting Equipment Certification Program (ALECP), which ensures the safety of United States airspace by third party laboratory testing of lighting systems and compliance with the requirements of AC 150/5345-43E, Specification of Obstruction Lighting Equipment. AC 150/5345-43E is, by reference, included in Title 47 CFR Sec.  17.23. Production testing and compliance by certified OEM's of obstruction lighting systems and components is a requirement of ALECP. Manufacturers of systems not certified in accordance with AC 150/5345-53B cannot guarantee the compliance of their Products or components.
Through discussions with obstruction lighting maintenance companies, it is apparent that some antenna structure owners are unaware of these potential violations of Title 47 CFR Sec.  17.23. However, antenna structure owners must keep a record of lighting inspections, which include the date, time, and nature of adjustments, repairs, or replacements made (Title 47 CFR Sec.  17.49(d)). The only way to ensure compliance with AC 150/5345-43E is to utilize original equipment manufacturers' parts or their authorized parts providers.
It is FAA policy that aviation obstruction lighting systems that have been serviced using non-original equipment manufacturers' parts are no longer in compliance with FAA specifications of FCC regulations.
To ensure United States air navigation safety, this notice is being issued to alert owners of registered antenna structures of required maintenance procedures.
FOR FURTHER INFORMATION CONTACT: Rick Marinelli, Manager, Airport Engineering Division (AAS-100), Federal Aviation Administration, 800 Independence Ave, SW., Washington, DC 20591; telephone (202) 267-7669.
Issued in Washington, DC on June 8, 2004.
David L. Bennet,
Director of Airport Safety and Standards.