Product Information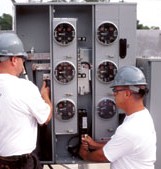 Meter Base
Most power companies specify the manufacturers and model numbers of the meter sockets that they will allow in their service area. Some make the process easy, but not necessarily economical, by specifying only one manufacturer. Other utility companies will require the sockets to be UL approved and meet the standards in the latest revision of UL414 and ANSI C-12, Code for Electricity Metering, as well as NEC requirements.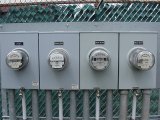 A single meter socket will be specified for some colocations, but multiple horizontal or vertical gangs up to six may be required for raw land builds.

Utilities may require ring or ringless sockets. Some call for no bypass, others require a handle operated bypass with a mechanism which locks the meter blades in the socket jaws. Test blocks may also be required. In short, don't purchase any meter sockets unless you have checked with the local electrical service representative.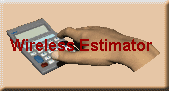 The default and below list socket pricing is based upon average distributor pricing, however, your cost will vary depending upon the meter socket specified by the local utility. Taxes, freight and installation costs are not included.
Meter Sockets, Single Phase, 200 AMP, 600 VAC

Sockets

Description

List Price

1

Ring, No Bypass, OH/UG, 4 Terminal, No Sealing Ring

$179.00

3

Ring, No Bypass, OH/UG, 4 Terminal, No Sealing Ring

$594.00

6

Ring, No Bypass, OH/UG, 4 Terminal, No Sealing Ring

$1,132.00