Installation Information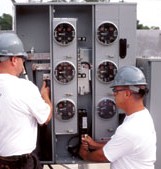 Meter Base
How to install a meter socket or bank is not the question most often asked, it's where do I install it? Some utilities require you to install the meter no higher than five feet above ground level so that meter readers can easily see it. Readers in some power company districts are clearly proud of their employees' above average height since their requirements are six feet AGL. The standard minimum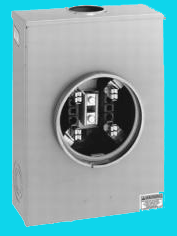 height requirement for a meter socket is 36" AGL which meets code and assists vertically challenged meter readers as an auxiliary benefit.
OSHA requirements provide for 36" of a clear working area. Some utility companies reserve the right to approve the location of all meter bases before their installation. Electrical meters must also be located at least 36" from a gas meter.
The meter base must be grounded, in conduit, from the meter base to the ground rod. The meter base's ground wire must be connected in the ground wire lug, where provided, and not in the service neutral.
Mounting channel may be supplied with three to six gang systems.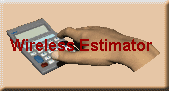 The default and pricing below is the average charge, while on site, for an electrical contractor to install a meter base on an existing utility service rack. Pricing will vary based upon location and client specifications. Material is not included.



| | | | | | |
| --- | --- | --- | --- | --- | --- |
|  1 Socket |  $65.00 |  3-Gang |  $147.00 | 6-Gang  |  $229.00 |
We recommend that you contact our valued electrical contractors to obtain additional information about their services, capabilities and experience.