Product Information
Utility Service Rack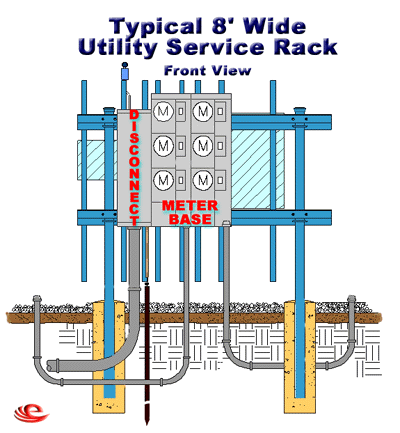 Utility service racks vary from site drawing to site drawing, but  they share common requirements for two supporting posts with a horizontal and vertical channel support structure to mount electrical and telco equipment.
Although the initial structure might only support one carrier, most tower owners will design a configuration that can accommodate future tenant needs. Many specifications require 3-1/2" OD x 10' galvanized pipe as support for the frame extending 6' above ground level, others will permit angle iron and utility poles as posts. Additional horizontal and vertical members can be an 1-5/8"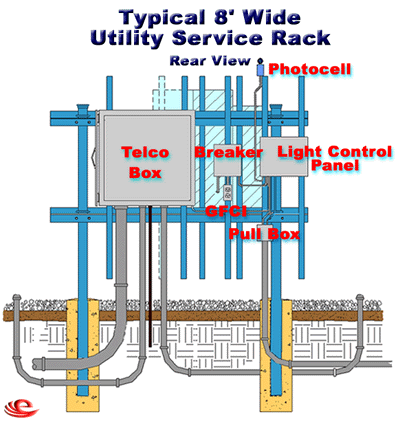 channel support system. NEC and local code requirements may affect the service rack material requirements.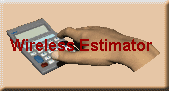 Material pricing for the typical service utility rack shown will be approximately $650.00 as detailed in the following average list pricing from multiple distributors. It does not include freight, taxes, attachment hardware for conduit and equipment or installation.
Utility Service Rack

Quantity

Description

Unit Price

Total

2

3-1/2" OD Conduit - 10'

$146.27

$292.54

2

3-1/2" OD Pipe Cap

$12.20

$24.40

8

1/2"x3-9/16"x6-1/2" U-Bolt Assembly

$10.20

$81.60

8

1-5/8" Channel - 10'

$24.65

$197.20

16

Attachment Spring Nut, Bolt, Angle

$2.68

$42.88

 

 

TOTAL:

$638.62
We recommend that you contact our valued distributors for your site-specific utility service rack requirements.