Service Information
Build to Suit Services
A build to suit/lease back program enables carriers to focus upon providing a high quality of service while minimizing capital outlay and management resources. When the colocation well is dry a build to suit site can allow for immediate deployment. Some regional carriers say that major consolidations will require them to center on providing better service in markets that continue to suffer from sub-par reception.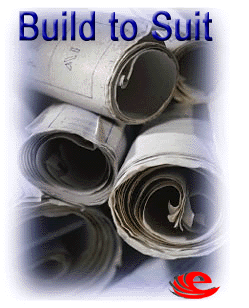 Rigorous competition at all levels will be a benefit of consolidation, say a number of industry analysts. They believe that rival carriers may need to also upgrade their networks to compete effectively.
Filling in gaping reception holes will keynote the carriers' success stories as the industry matures. Customers don't care if their carrier is the biggest. They want cost, current technology and most importantly – coverage.  
Build to suit services offerings can include:
Search ring analysis and candidate identification
Site evaluation
Site lease negotiation and execution
Zoning submittal and approval processing 
Building permit application and approval processing
Site construction and management
Equipment installation and commissioning
Most BTS firms will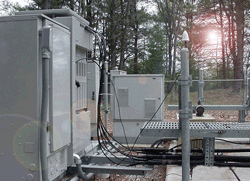 begin the process with the carrier's RF engineer or be willing to assume control of the project at any stage of development. Oftentimes regional BTS companies will have a distinct advantage of having a strong working relationship with local officials.
A single lease for a build to suit project used to have contractors charging hard out of the construction gate. Today, a reasonable return on investment often requires two or more candidates, depending upon the capital construction costs, land lease and maintenance. A few major developers have offered to finance the carrier's antennas, lines and base station equipment.
We recommend that you contact our listed build to suit companies to obtain additional information about their services, capabilities and experience.