Installation Information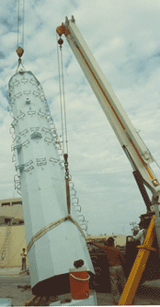 Monopoles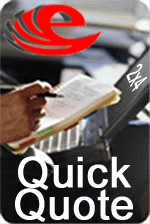 The cost to erect a monopole by a qualified and safety conscious erection firm is one of the easier structures to estimate. Most monopoles can be installed in one day. The average default pricing provided is based upon erecting a slip fit monopole contingent upon the entered height. Erection pricing includes the installation of:
One platform or a three-sectored mounting frame
Climbing ladder or step bolts and fall arrest system
Lighting system for a structure 200' or more
Prices will vary throughout the country based upon site conditions, crew and crane availability, and the additional work contracted to the erection crew. Grounding and waveguide bridge installation as well as antenna and line installation are not included. Average crane expenses have been included in the pricing in additon to mobilization of 90 miles from the erection contractor's place of business.
Erecting a monopole requires experienced contractors that are knowlegable of the installation requirements of the manufacturer's product in addition to rigging and safety standards.
Budgetary Installation Pricing

Monopole Erection
In "My Estimator" enter the height of the monopole to be erected

We recommend that you contact our valued tower erection companies to obtain additional information about their safety compliance, services, capabilities and experience and obtain a project-specific quotation.