Product Information
Safety Climb Systems
A ladder-climbing system is used in order to provide 100% fall protection and keep a worker's free fall to a minimum in case the worker's hand or foot slips off a ladder rung or step bolt while he is changing elevation to a new work position.
There are many excellent systems available. Realizing that there can never be enough focus when it comes to protecting the nation's tower technicians, manufacturers are always providing advancements to their products. The most common safety climb system in use today consists of a steel cable or wire rope attached at specific intervals to the climbing path on a tower or other communications structure. Each manufacturer offers a variety of brackets for all tower mounting applications.
The cable sleeve unit and carabiner secures the climber to the fall arrest cable via the chest ring of the full body harness. It allows free movement up and down the length of the cable, but immediately locks in the event of a fall.
It is important to note that a ladder-climbing system is designed to limit a worker's movement while climbing a ladder. The frontal O-ring on a full body harness is NOT designed to distribute the impact forces that result in arresting a fall from height. ANSI standard A14.3 recognizes this and limits the maximum distance to 9" between the cable grab and the worker's harness. The fall arrest system should be designed to allow the cable grab to pass smoothly over intermediate wire guides for hands-free movement.
The average list price is provided from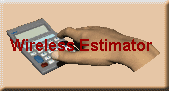 multiple manufacturers and distributors for a cable safety climb system, which includes the top and bottom brackets, cable guides and attachment hardware. It does not include taxes or freight. Add to your quotation a wire safety fall arrestor sleeve averaged at $186.00 each and a ¾" opening carabiner at $37.00.
 Safety Climb System 

 System Length

 List Price

System Length 

 List Price

 50'

$281

100'

 $353

 150'

$450 

 200'

 $527

 250'

$624

 300'

 $693

 350'

$775

 400'

 $846

 450'

$920

 500'

 $995
We recommend that you contact our valued safety climb system manufacturers and distributors for your site-specific requirements.
Mixing arrest devices invites danger
The wire rope or cable used for safety climb systems should always be matched to the fall arrest device. Mixing arrest devices or  installing cables not approved by the manufacturer is not recommended and can result in injuries or death.
When the technician reaches the work area, and before he unhooks his ladder-climbing system, he must hook up and utilize his personal  fall arrest system.
Some systems are designed to allow four users at one time. In addition to the cable safety climb system, there are also trolley and rail systems as well as systems built into the climbing ladder side rail.
Although there are numerous national standards that fall protection systems must meet or exceed, the following ANSI standard provides a few of the requirements for all fall arrest systems.
(ANSI A14.3-1992)
7.1.3 The ladder safety device shall be designed to absorb the impact of a solid object weighing at least 500 pounds in a free fall of 18 inches.
7.1.4 Design and installation of mountings shall not reduce the design safety factors of the fixed ladders.
7.3.1 The safety sleeve shall be of a type which can be operated entirely by the person using the ladder safety device. It shall permit the person using the ladder safety device to ascend or descend without having to continually manipulate the safety sleeve.
7.3.3 The maximum length of the connection between the centerline of the carrier and the point of attachment to the body belt shall not exceed 9 inches.