Product Information
Grip Strut ®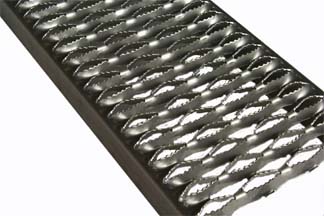 Although it is a manufacturer's product name, grip strut has become a generic term for most all types of perforated coaxial cable bridge channels. This relatively lightweight and strong galvanized steel channel has a perforated raised diamond pattern that easily accepts hardware and provides traction and stability when used for a catwalk or treadway. It is also available in a heavy duty style for serious load applications.
The typical channel height for most waveguide bridge applications is 2". Pricing is dependent upon the gauge specified, the width and length. Some distributors carry the grating in 10' and 12' lengths and will custom cut your order.
For special applications, some distributors will provide sawing, shearing and welding to meet your specifications. Expanded grating and catwalk products are also available for platforms, rooftop supports and other installation applications.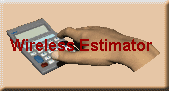 No freight charges, taxes or installation charges have been included in below pricing. The cost is based upon an average list price from multiple distributors. For accurate estimating enter 20' if the project calls for 16' since you will have to purchase two sections to complete the task if your distributor does not provide custom cut pieces.
| | | | | | |
| --- | --- | --- | --- | --- | --- |
| Width | Length | Gauge | Channel | Lbs. Per Ft. | List Price |
| 12" | 10' | 14 | 2" | 4.6 | $99.75 |
| 24" | 10' | 14 | 2" | 7.4 | $148.75 |
| 36" | 10' | 10 | 2" | 19.9 | $461.16 |
We recommend that you contact our valued manufacturers and distributors for your site-specific GripStrut requirements