Product Information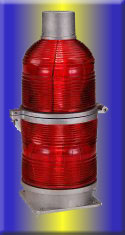 Incandescent Lighting
FAA Type L-864 Red Beacons
L-810 Marker Lights
It ain't over 'til the incandescent fat lady sings, but the buxom beacon has been heard practicing her arias. Once the bellwether of lighting systems, incandescent lighting has become the last choice for tower owners applying for an aeronautical study. Medium intensity dual strobe systems have proved to be a more economical alternative since it is no longer necessary to paint the tower white and aviation orange for daytime visibility. Plus the strobe system has less of an appetite for power consumption – 110 watts of power consumption compared to the incandescent beacon's approximately 1,240 watts. Two large 600 watt filament bulbs are enclosed inside the glass lens. Both bulbs are required to be operating to meet the FAA nighttime illumination requirement of 2,000 candelas.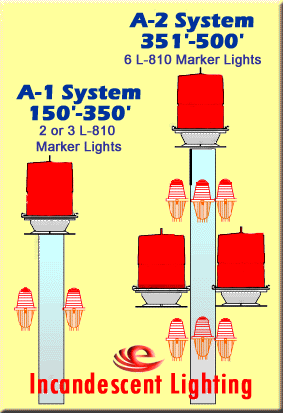 Height includes all appurtenances
The overall height of the structure including all appurtenances such as rods, antennas, obstruction lights, etc., determines the number of light levels.
On a structure 200' to 350' in height (A-1 System) only one incandescent beacon is required at the top of the tower with 2 or 3 L810 marker lights. For structures 351' to 500' (A-2 System) the FAA will require an incandescent beacon at the top of the tower and two at the structure's mid-point level but none below 200', with 2 levels of 3 L810 marker lights, unless otherwise requested in the FAA's aeronautical study.
For additional information regarding FAA marking and lighting standards for medium intensity lighting requirements in excess of 500', you can review FAA AC-70/7460-1K at: Obstruction Marking and Lighting (2.96 MB). For Federal obstruction lighting and marking questions most commonly asked, click here.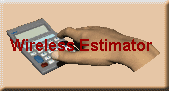 The average list price of an A-1 System kit (150'-350') with 1 beacon, 3 L-810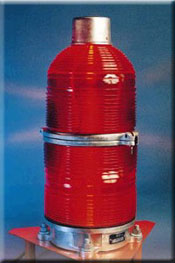 side marker lights, conduit, wiring and a beacon mount is $3,300 . This does not include freight or installation. The average list price for an A-2 System which includes 3 beacons and 6 L-810 side marker lights, conduit, wiring and beacon mounts is $6,500.
When purchasing a system identify what the conduit charges are going to be. In most cases you will be better served by purchasing the conduit locally where your pricing might be less. You'll also benefit from substantially reduced freight charges.
LEDs make a move on the market
The medium intensity dual lighting system is replacing paint and the incandescent beacon as a neighborly solution for more densely populated residential areas that find a painted structure aesthetically intrusive.
Solid state technology has created another competitor. A L864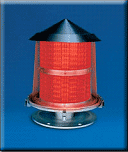 beacon assembly is now available that uses high-performance LEDs in place of the original incandescent bulbs. A flashing or steady burning LED L810 sidelight is also available. Both assemblies can use the wiring that is already in place with minor modifications, however the controller should be assessed to ensure FAA mandated alarming can be maintained. Although the pricing exceeds incandescent systems, the LED system can be quickly amortized through an energy consumption that is 90% less than incandescent.
Reportedly, extreme cold does not affect the LEDs. Standard glass lamping systems can crack, filaments can be stressed and contacts can be corroded in extremely low temperatures. Except for the primary power input, each obstruction light unit is self-contained. The power supply is contained within the light housing. The radiation of internally generated spurious RF signals is prevented by shielding the encapsulated power supply.
We recommend that you contact our valued lighting manufacturers and distributors for your site-specific incandescent lighting requirements.