Installation Information
OB1 and OB2 Lighting
Single L-810
Double L-810
Single and dual L-810 obstruction lights are typically housed in a cast aluminum base with hub sizes of .75", 1" or 1.25" NPT. A dual system weighs approximately 10 pounds. Most 116W bulbs should pull close to 1 amp.
Ensure that the marker junction boxes are watertight, mounted below the marker fixtures with the drain holes down.
Marker wire should be sized sufficiently so voltage drops to marker lights is 3% or less per FAA specifications; a #12 AWG cord meets most requirements. Installation of a photoelectric control is required.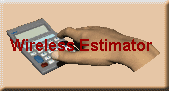 Unless your proposal requires replacing an existing L-810 system or installing a new system on a tower 150 above ground level or less, installation of the OB1 and OB2 lamping systems is typically not broken out as a line item expense, but is included in the main lighting system installation price.
We recommend that you contact our valued lighting installation professionals for your questions and L-810 installation pricing.