Product Information

Replacement Bulbs/Parts
Replacement bulbs, flashtubes, parts and supplies are available from each manufacturer. The use of non OEM parts may void an existing warranty and the lighting system can no longer be confirmed to be ETL compliant. Replacement capacitors, transformers, relays and mother, trigger or rectifier boards are available for some manufacturer's models. It is recommended that strobe flashtubes be replaced every two years.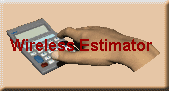 Flashtube pricing is model specific, but the average list price is $460.00.The average list price for a L-864 600W incandescent  bulb is $37.00.L-810 116W incandescent bulbs are list priced at $5.75 each. L-810 Halogen bulbs have a list price of $54.00 each.
We recommend that you contact our valued vendors for your product-specific replacement bulbs, flashtubes, parts or supplies.