Product Information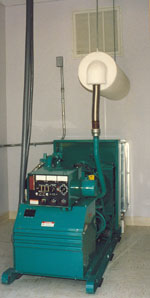 UPS Systems
As carriers upgrade their networks and switch out equipment, one area they are evaluating carefully is their uninterruptible power supply systems, both battery and generator backup. They often find that many of their UPS systems need to be replaced or upgraded to increase their site reliability. As more mergers take place operators will need to further assess their backup power requirements, especially their battery system, the weakest link in the power infrastructure.
Many equipment rooms and shelters are serviced by 24VDC and 48 VDC lead acid battery systems, requiring 23 inch rack mounting.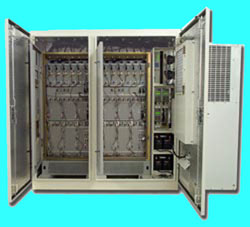 Different technologies use different power voltages. Most battery backup systems in base transceiver cabinets contain either nickel-cadmium or nickel-metal hydride batteries. The volume of these batteries has been reduced considerably and it is one of the reasons BTS cabinets are becoming smaller. Many backup systems will provide four hours of power; some designs for rural areas can last as long as 20 hours with a 500 Ah system. The energy density and high performance of these batteries are improving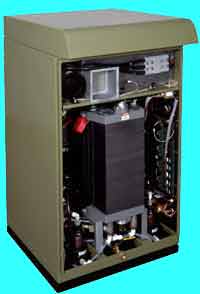 every year and are replacing large lead acid systems that don't fare nearly as well in cold and hot temperatures.
For years, hydrogen fuel cells have been heralded as the economical and environmental replacement for battery backup systems, but manufacturers have been challenged in changing the power supply buying habits of operators. The fuel cells are being used successfully by carriers in limited test markets throughout the world. The manufacturers say that the alternative fuel cells are competitive with battery systems when the longer life span of the hydrogen cell is considered. The fuel cells can also provide primary BTS power. In the proton-exchange membrane (PEM) version, fuel atoms (hydrogen) are divided into protons and electrons. The electrons travel around the membrane, generating DC power; the protons pass through, combining with oxygen to produce heat and water.
Gas, diesel and liquid propane generators are sized according to voltage dip, frequency dip and voltage total harmonic distortion,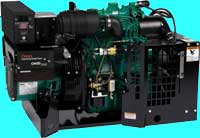 and are the backbone for keeping America's telecommunications systems operating during extended outages. Blackouts are occurring in greater frequencies and carriers are reassessing their generator inventory requirements. When there is a potential for a loss of power through hurricanes or other disasters, carriers will typically ship their generators from other markets to maintain service. There are also companies that will provide generators on demand for a monthly fee.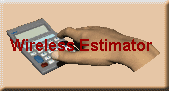 Pricing is based upon the site-specific UPS system required. Sealed lead acid battery systems can range from $3,500 for a 24VDCA 200Ah to $16,000 for a 1440Ah. A 48VDC system can run as high as $28,000 for a 1440Ah system. A 5-kilowatt hydrogen fuel cell system is priced at $15,000. Generators are priced according to the type of fuel system and amperage required.
We recommend that you contact our valued UPS manufacturers and distributors to obtain additional information about their products, services and pricing.