Service Information
Boom Truck Leasing, Rentals and Sales
A boom truck is a required workhorse for the heavy lifting tasks required in tower erection, from assembling sections, setting the first stick or safely and profitably managing the heavy lifting and transporting of everything from BTS cabinets to transmission line reels.
Whereas a lot of heavy equipment is rented on a short term basis because ownership can be a financial burden, especially if it is not used at least 70% of the year, there is a greater need for tower erection and equipment installation companies to either own a boom truck or have one on a favorable long term lease. However, depending upon the project, a short term bare rental is sometimes the only alternative when multiple projects begin at the same time or a site is a few states away from your home office. Not having enough CDL drivers for mobilization can be another reason to rent.
If you are looking to purchase a new boom truck there are various considerations to assess, based upon the type of installations your company normally performs.
Options are available from utility purposes such as side bins and pullout ladders, to pure creature comforts including an AM/FM Stereo, CD player, air ride driver seat, cruise control, power door and window locks and heated mirrors. There are also safety options such as a load moment indicator that provides visual and audible alarms indicating an approaching overload and overload shut off. Used trucks are also an alternative and are competitively priced. A wide variety of lease structures, terms, and purchase options are available.
Many crane rental companies also provide aerial work platforms and other material handlers and lift equipment. You'll be required to present the proper insurance requirements and the driver must show proof of a valid CDL license.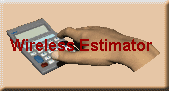 A new 23.5 ton boom truck with standard equipment, a 92' boom, 44' jib and a maximum tip height of 144' sports an average price of $129,850. A 2001 used truck with the same specifications can be purchased for $94,500. A bare rental for a similar boom truck would average $594 per day, $1,720 per week and $5,189 per month. Pricing will vary based upon the season and location. Sometimes you will receive lower rental pricing from a crane company versus a national rental chain.
We recommend that you contact our listed crane leasing, rental and sales companies to obtain additional information about their equipment, services, capabilities and experience.