Service Information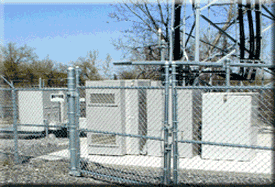 Site Maintenance
Some tower owners employ contractors to provide basic site maintenance services, focusing upon grounds mowing and herbicide applications as well as tree and fence work plus road maintenance. Others outsource almost everything, requiring the contractor to provide the resources for:
Tower lighting services
Maintenance of power backup and transfer systems
HVAC repairs
Site security systems
Certified cell site equipment technicians for all vendor platforms
Service level agreements to maintain minimal site outages
Many clients are requiring a technology driven management tool for their maintenance requirements so that their management teams can easily assess maintenance issues versus capital expenditures.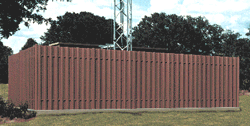 Complete and accurate documentation is necessary. As the carriers' infrastructures start aging, cementing a relationship with a qualified maintenance contractor is more important than ever.
Communities are requiring many sites to install landscaping around the cell site to mitigate the visual impact. These buffers require continued maintenance to meet code requirements and maintain excellent community relations.
Lightning is a major cause for cell site repairs.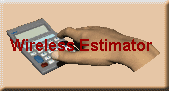 Pricing will be based upon the maintenance required, the number of sites and their location. We recommend that you contact our valued site maintenance companies to obtain additional information about their services, capabilities and experience.