Product Information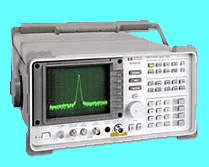 RF Test Equipment
From $250 for a handheld WLAN analysis and test system for Wi-Fi to $57,000 for a 300kHz-6.4GHz signal generator, the available RF test equipment rivals any industry for its selection and ever-evolving technology. Industry analysis tools available include:
● RF & Microwave Spectrum Analyzers ● Antenna Testers ● RF & Microwave Network Analyzers & TDRs ● RF Power Meters & Wattmeters ● Data Network Analyzers ● Fiber Optic Testers and OTDRs ● WAN & LAN Cable Qualification Testers ● Multimeters ● Telephone/LAN Line Testing Equipment

One of the most frequently used tools in wireless construction is cable and antenna system fault testing equipment. Their measurement capability includes return loss, VSWR, cable loss and distance-to-fault analysis. Some products have a second port for antenna isolation and gain measurements. This equipment has seen marked improvement in the past years. These operator-friendly units are capable of saving multiple calibrated test setups and hundreds of measurement traces and are relatively immune to RF interference. Their data analysis software provides a great amount of system information and generates professional client reports.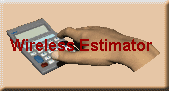 You'll find a range of pricing for similar new equipment from distributor to distributor. Some companies also offer refurbished test equipment with a warranty. The average pricing for cable and antenna system fault testing equipment is $7,500.00 with calibration components. A complement of DIN 7/16 adapters used to introduce the minimum amount of error while allowing the operator to mate to the right connecter can average $190.00 each. Phase stable cables that

will extend the test port without adversely affecting the equipment's accuracy run in excess of $300.00. Depending upon the maximum power input frequency range, dry RF load resistors can range from $50.00 to $350.00.
Certs are required by many companies
Many carriers are requiring their field engineers, site managers and installers to be line sweep certified. Training to comply with this requirement typically involves a 2-day classroom training course that focuses upon:
An introduction to line sweeping, what affects the quality of a system and line sweep, and discussion of four different tests and what they accomplish
Understanding transmission lines, connectors, antennas and their performance requirements
Theory, operation and application of test equipment and testing
The proper setup for a line sweep and information about insertion and return loss, and distance-to-fault testing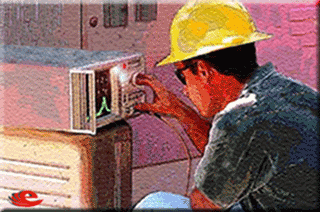 Troubleshooting, trace interpretation and sweep documentation are studied and students are required to perform a number of exercises to become proficient. After passing a written and hands-on certification exam, a certificate of completion along with a photo ID card is typically provided. The course averages $1,200 per person, plus travel and lodging expenses, if required.
Interference analysis training courses are also available to field engineers, site managers and other industry professionals that are required to know the processes for determining if interference is causing a problem with their system and how to measure it. These two-day courses are priced up to $2,000 per person. 
Thickness test equipment available
Ultrasonic wall thickness gauges are often required to identify

structures where design drawings are not available. They range in price from $1,000 for a basic model with no data logging capabilities to $1,600 for a unit that will provide data logging and allow you to identify a thickness minus the painted surface. This is helpful since many earlier installed structures have had multiple coats of paint applied over the years. If you are in a high RF environment, identify if the unit will perform properly. Some test equipment rental companies will provide one for $185 per week.
We recommend that you contact our valued manufacturers and distributors to obtain additional information about their RF and telco test equipment, products and services.