Service Information
Business Brokers
No matter how successful your wireless business is, selling it requires the counseling and assistance of a business broker. Although many homeowners will share their for sale by owner accomplishments, and the inherent savings, few business owners can report similar accomplishments about personally negotiating and completing the sale of their business. If they have, chances are they sold under market value, had to take their business back when the buyer defaulted on payments – or lost their equity as their successful suitor's stock went south.
It's important that you ask yourself:
How do you reach qualified buyers, including possibly wireless competitors, without disclosing your intentions to sell?
How do you evaluate your business objectively to ensure you receive top dollar for your investment and avoid costly negotiating tactics?
How do you prepare and provide the information a prospective buyer will require to interest him in pursuing your  business in favor of other options?
How do you arrive at the best price and terms, including the intangible and goodwill values of your business?
How do you maximize your favorable exposure to potential offers while minimizing your potentially damaging public exposure to customers, competitors, employees, and suppliers?
How do you market your business in all of the appropriate markets, databases, and media efficiently, effectively and confidentially?
How do you screen and pre-qualify buyers, determine their motivations, managerial capabilities, and financial strength?
How do you effectively sell your business, diverting significant time, effort and resources to that process, while continuing to manage your ongoing business productively?
Some brokers specialize in the sale of single tower sites or entire portfolios. If you're looking to sell your tower assets, it's important to identify if the broker can expose your structures to the widest audience possible. New venture capital firms and smaller consolidators are looking to increase their footprint and are an excellent potential suitor if your broker is knowledgeable of their existence.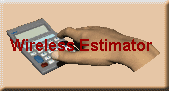 Business broker fees are oftentimes negotiable, based upon the type of company and their revenues.  We recommend that you contact our listed business brokers to obtain additional information about their services, capabilities and experience.