Service Information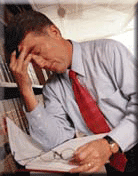 Legal Services

Litigation
No erection firm owner ever expected to have a tower collapse involving serious injuries, fatalities and protracted litigation. No contractor ever believed that he would be cited by OSHA for willful violations. No tower manufacturer ever expected a lawsuit following an accident during a clearly unsafe removal of an existing structure by hobbyists. No supplier ever envisioned that a wireless contractor that had an excellent payment record would unexpectedly close its doors while owing him $165,000. No tower owner ever considered that they might be breaching one tenant agreement while satisfying the terms of another lease.
Unfortunately, these examples are frequent
occurrences of the type of problems companies never expected. Many legal firms have associates whose focus is in wireless industry issues – from zoning and variance disputes to defending and negotiating OSHA citations.
Other areas of expertise include litigating tower related accidents and collapses resulting in injuries and death as well as property damage and business interruptions. Deed restriction and lease and right-of-way disputes are other proficiencies. Since many leases are maturing following their original agreement period, renegotiations with current tenants are oftentimes better served with the guidance from an attorney.
Attorneys can also be helpful in resolving mechanic's lien, and payment and performance disputes, and provide representation in bankruptcy proceedings.

Contracts
Business runs on will power, money and contracts; and a good contract can trump the first two. A skilled contract attorney experienced in the tower business can construct an agreement that will both protect your business and add value to each deal. Too many tower companies have run into trouble due to sloppy agreements that were cut and pasted from previous deals. The result is usually a reduction in revenue, coupled by an increase in risk that can sink your company. A missed term in a ground lease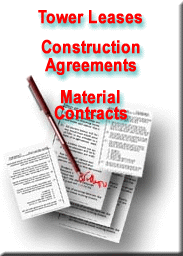 can change a deal into a disaster overnight.
A prudent investment in legal counsel to help you negotiate and maintain your contracts will reap years of revenue and peace of mind. Your company deserves to be built on a foundation of strong contracts that shore up your bottom line and help you protect the fruits of your labor. Colocation agreements that are properly written will assure you steady revenue over the years and will greatly increase the value of your assets. After all, when the bean counters start figuring up the value of your business, they start by examining your customer contracts, not your guy anchors.
It's also important to seek counsel prior to signing any contract, especially an agreement whose dollar amount and scope has the potential to affect the continuation of your business or its profitability.
Compliance and Risk Avoidance
It is the nature of business to keep moving forward, however, often a smart business owner pauses long enough to question whether the next step is appropriate and whether previous steps hit the mark in complying with law. Legal counsel that is familiar with FCC, FAA and OSHA regulations can tell you whether you have done everything required and whether your next step is onto solid ground or over a legal cliff.  Remember, it is far cheaper to have the right answers first, rather than paying a lawyer to fix your mistakes.  
In regards to tower and antenna erection, given the rise of litigation, it's imperative to ensure that you're on stable ground whether you're the erector, engineer, manufacturer or owner, but more importantly, whether you are ethically correct.  

One of the industry's most discussed lawsuits involved a 1982 collapse of a 1,000 foot tower in Texas. Funded by a Federal grant ten years later, a study of engineering ethics and rigger responsibility pertaining to the structure's failure was conducted by the Department of Philosophy and Department of Mechanical Engineering of Texas A&M University. Seven erectors died in the collapse which tore at the core of social responsibility versus legal liability.
We recommend that you contact our listed attorneys to obtain additional information about their services, capabilities and experience.
Attorney selection requires diligence
Choosing the right attorney can be crucial to avoiding litigation or winning your case. Yet, many people base their selection upon just one networking recommendation. Getting several referrals to experienced lawyers is recommended. Once you have established
contact it is a good idea to meet with these attorneys, if possible, to get a feel for whom you would be most comfortable working with. Before meeting with a lawyer, write up notes pertaining to your case and gather all of the related documents to take with you. Be able to present your legal problem in a clear and organized fashion.
Remember: When you hire a lawyer, the lawyer will be working for you. He or she should be genuinely interested in your problem and in giving you the best possible advice. The lawyer may not be able to accomplish everything you wish because of the facts or the laws that apply in your case. Many times a good lawyer will advise you to avoid court action. A lawyer should be able to explain, in terms you can understand, what he or she hopes to accomplish for you and how he or she plans to do it.
If these subjects are not discussed during your interview, it is important that you ask the attorney:
How long have you been in practice?
How much experience do you have in this type of case? How recently? What was involved?
Will you actually be working on my case? In what way? Will any other persons be doing work on my case? What will they do? How will it affect my fee or relations with you?
How do you believe the case should be handled?
What is your time frame for its completion?
How will I be expected to participate in the case?
How will I be kept informed about the status of the case?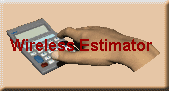 If you have any questions about your fee arrangement, or any trepidation about the cost, be sure to discuss this thoroughly with your attorney before signing a contract. There are several types of fee arrangements that attorneys use. The most common forms of billing include contingent fees, flat fees, hourly rates, and retainer fees.