Service Information
International Services
Many US-based wireless suppliers, contractors, architects, engineers and other professionals have found overseas
opportunities to be some of their most enjoyable and profitable business experiences. However, some wireless firms have suffered severe financial difficulties or insolvency by trying to tackle an overseas project head on without a Department of Defense or U.S. Government or a multinational client sponsor.
Governmental laws and regulations and cultural barriers present roadblocks that are unique to doing business overseas in each country, and even in the same country there can be multiple construction obstructions or supply restrictions at every turn.
Performing work in another country is significantly different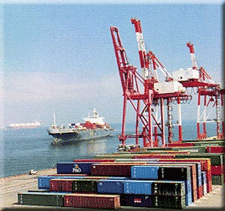 than simply performing work in another state within the USA. It involves business environments that are substantially different from your normal contracting issues. To be successful you need to be aware of immigration restrictions, preferences for local host country businesses, different levels of political risks, complex tax requirements, currency exchange rates, letters of credit, language of the contract and many other unique issues. You will also have to obtain legal authorization to work in the foreign countries and may have to deal with customs delays, import fees and other material concerns.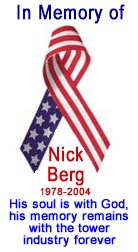 Providing services in Iraq or Afghanistan should only be done through one of the major contractors which will provide you with additional training required to minimize the inherent dangers. One of the first American civilian contractor deaths by murder in Iraq was Nicholas Berg, a 26-year-old Pennsylvania native who owned Prometheus Tower Service.
We recommend that you contact our listed suppliers, contractors and professionals to obtain additional information about their products or services, capabilities and experience in doing business in the international community.
Opt for the second option
Since going it alone is not recommended if you've never done business overseas, there are a couple other options. You can be awarded government contracts; most notably with the Department of Defense (DOD) US Agency for International Development (USAID) and the Trade and Development Agency (TDA), or State
Department to execute work overseas and expand. The State Department's Overseas Buildings Operations has current and proposed contract opportunities in a variety of areas including architecture and engineering, construction, supplies and services. For additional information and opportunities, visit their web site for  international opportunities . A second and perhaps your best option is to have a United States multinational client sponsor your firm overseas to perform services at the client's foreign facilities. If your company has proven itself as a preferred provider of engineering and construction services, you may be able to perform these services for your client at their overseas locations. Generally, engineering services are more easily exported overseas than construction services because often the client values compliance with corporate criteria and evaluation and engineering standards, rather than local criteria.
For smaller wireless firms or professional groups, it is often advantageous to create a partnership with a local firm. They offer an understanding of doing business in their country, and can supply administrative support and office space. This partnership can be good when you need a local partner to win a US Government contract for work overseas, where knowledge of industry standards and practices is a must. You can also benefit by employing your partnering company's staff for certain jobs because these professions may be too transient to allow you to hire permanent employees for your own firm.