Installation Information
Ground Access Test Wells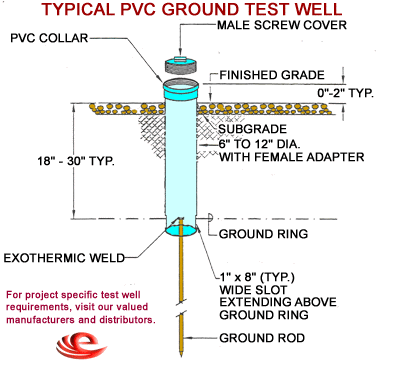 Installing a typical test well requires a minimum of labor since the trench has already been opened and an area to accommodate welding requirements has been enlarged. If you purchase a PVC well that has four slots at 90 degrees it's just a matter of cutting the bottom of the PVC to the correct depth and installing the well at the ground level specified. Some systems require the installer to cut these slots. A few specifications call for crushed rock to be placed below the ground rod weld and 6" or more around the PVC sleeve. If you are using a male screw collar it is recommended that you install it with a Teflon lubricant.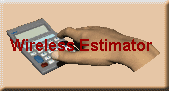 The average pricing charged by a subcontractor to install a typical test well, while on site, in previously excavated normal soil conditions is $68.00 each. Materials and taxes are not included.


We recommend that you contact our valued grounding and construction professionals to obtain additional information about their services, capabilities and experience.