Installation Information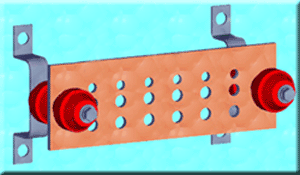 Ground Bus Bars
Installing ground bars is a relatively easy component when providing a grounding system.
Insulated attachment hardware is required for installation of ground bus bars on equipment buildings and walls. A ground lead is attached to the bus bar and the site system's ground ring.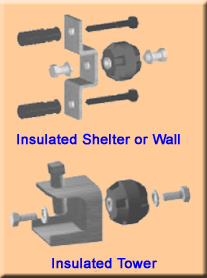 Crimp on connectors can oftentimes be used for a mechanical connection of the grounding system lead, but many clients require the main ground drop to be exothermically welded to the bar. Some manufacturers will provide their products with a specified length of copper wire exothermically welded to the bus bar. Since their welding is done in a controlled environment, it provides a clean solid connection that is sometimes difficult to provide in field conditions. Solid #2 copper wire or solid #2 tinned copper wire are the most common ground conductor leads, but some specifications will call for stranded copper wire or copper straps.
Attachment brackets are made wider than the grounding bar so that the installer can mount the ground bar assembly to the structure without disassembling it.
Beam clamps are typically used when mounting the bus bar to a tower or other angle iron structure.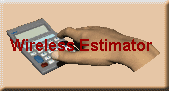 When pricing the installation of a ground bus bar, identify the time that it will take for one technician to attach it to an equipment building, wall, tower or other structure, typically one-half hour. Use your weighted average cost per employee or the industry-average rate for a tower technician, while on site performing other services. Or use $46.00 per ground bar.
We recommend that you contact our valued installation contractor companies to obtain additional information about their services, capabilities and experience.