Installation Information

Coaxial Cable Connectors
One thing to consider when you are going to install connectors is to make sure that you do not need a special connector tool that is not available when your crew mobilizes. Although connector installation tools make for easier and more consistent installations, most cable manufacturer's connectors can be connected without them. One manufacturer, however, requires the use of their connector tools. For a contractor, these tools can be very expensive, especially if they will only be used for the installation of a singe site. The other manufacturers' cables do not require the use of special tools but, over time can pay large dividends in time and quality if utilized.
Most connectors, with or without the special tools, should always be installed by qualified and manufacturer-certified technicians. The latter may be relaxed if the technician can prove experience. Even as simple as the connectors are getting to install, there are still many things that only a competent installer will know to look for and make sure it is done correctly.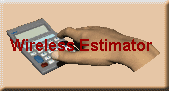 The default installation pricing is based upon properly installing the connector on the transmission line. Pricing is based upon being on site while performing other installation services. It does not include weatherproofing which is covered under a separate category. Some one piece designs are quicker to install than other connectors.
We recommend that you contact our valued antenna and line installation companies to obtain additional information about their services, capabilities and experience.