Service Information
Architects
If you are looking for a great return on your investment, hire an architect disciplined in wireless construction. A well-conceived project can be built more efficiently and economically when the architect is knowledgeable about the tower owner's design standards. A comprehensive understanding of tenant requirements is equally as important to ensure that there are no conflicts resulting in contractor change orders. Technology advances are reflected in new system designs that effect the site compound and equipment requirements.
During the site visit, the architect typically develops the required data for design of the site and then provides the following services:
Coordinate for soils reports form a geotechnical firm and survey drawings from a registered surveyor for use in the production of site drawings.
Coordinate with the local electrical utility for design of electrical service to the site. Construction drawings by the architect will identify what portion of the installation is the responsibility of the contractor.
Coordinate with the local telco company for design of telephone service to the site, identifying whether the run will be underground conduit or overhead service.
Coordinate with the owner's staff, surveyors and others to provide accurate and complete zoning documents applicable for each jurisdiction.
Coordinate and compile data from the owner's representative, vendors and others to provide building permit documents that comply with all codes and permit requirements including grading and drainage plans and access engineering, if applicable.
Incorporate all construction field changes and as-builts to documents and drawings.
Architects also provide valuable services in designing creative approaches for site concealment, from clock towers to aesthetically pleasing facades using RF friendly panels and structural supports.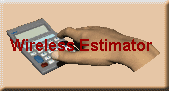 Architectural fees are based upon client-specific requirements as well as the number of sites provided. We recommend that you contact our listed architects to obtain additional information about their services, capabilities and experience.